Demystifying placemaking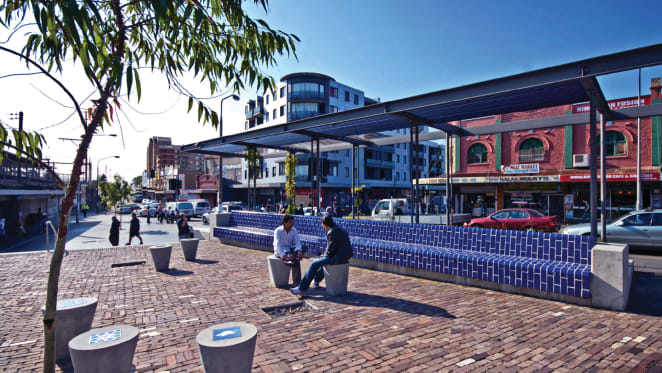 Demystifying placemaking
Placemaking is a somewhat tenuous term. It's often thrown around by design consultants as a catch-all term for good urban design, but what is placemaking, really? What commercial and social value does it actually provide?
Put simply, placemaking takes a people-focused approach to urban design. It involves the creation of places where people want to live, work and visit. Places that easily attract residents, employers, workers and visitors boast a range of benefits such as increased economic activity and employment, higher rents, increased spending, higher asset values and faster residential property sales.
Placemaking is particularly important in growth areas where there is less established urban context that can be leveraged for the creation of place. It is in these areas that a relentless homogeny can too easily set in without proper attention to placemaking.
But even in new communities, creating a unique sense of place doesn't need to be a tokenistic or arbitrary task. Local context – including a place's history, culture, architecture or natural environment – is a great way to begin. Focal meeting places, recognisable landmarks and, most importantly, the people who will live, work and visit the new place are also key inspirations for successful placemaking.
Engaging the community is a key strategy for avoiding the pitfalls of homogenous places. Even where it seems like there is no community to engage with during new developments, surrounding communities can provide information regarding the local context. Research has shown that in greenfield developments over half of land buyers will currently live within a five-to-ten kilometre radius, making them a valuable resource.
The natural environment can also make a significant contribution to the creation of a sense of place. Consider site characteristics such as: whether the site is elevated or flat; are there tracts of native bush land or forest; are there rivers, lakes or creeks; are there species of flora and fauna that are specific to the area; does it rain a lot or is it a dry climate? Natural assets automatically lend a more established atmosphere when incorporated as focal points of new developments.
Historic features, particularly those that are heritage registered and must be preserved are often the source of angst for developers. On the contrary, buildings and artefacts that connect new inhabitants to a site's rich history have the potential to contribute to a strong sense of place.
For example, when ClarkeHopkinsClarke undertook a revitalisation strategy for the regional town of Tallangatta, in northern Victoria, a disused rail bridge was repurposed to form a key element of the existing High Country Rail Trail. A playful installation emphasising movement along the new pedestrian bridge has created a landmark destination that has anchored the trail as a major cycling tourism destination. It also stitches in local history through a thematic signage installation.
Main public buildings are not the only pieces of architecture that contribute to a unique sense of place – residential neighbourhoods can play an equally important role and it is important to create a unique architectural vernacular informed by the local context.
The spaces in between the buildings are equally important in terms of the way residents perceive a place. Seats, shading and landscaping make spaces welcoming, comfortable and visually attractive. Sittability was ranked as the most important factor contributing to the attractiveness of a place by 79% of respondents to a recent Place Partners poll, followed by identity/character (73%) and a community feel (68%).
​​​​I am a strong believer in the positive impact of the traditional town square, a concept that originated in Europe. Traditionally, the edges of a town square are lined with buildings. This acts to define the space and to create a sense of enclosure that has an inclusive psychological affect. It also allows the function of surrounding buildings to spill out into the square, like a wedding party spilling out of a church or diners eating alfresco outside of a café, providing an ever-changing sense of activation.
My suggestions here can be applied in conjunction with considerations of density, connectivity and the mix of uses to create unique places that individuals are proud to be associated with. A sense of pride goes a long way towards encouraging community engagement and the creation of a pleasant urban environment draws people out of their homes and into parks, shops and town centres where they're likely to form the social connections they need for meaningful lives while simultaneously creating great commercial returns for developers.
What does placemaking mean to you?
Is it something you actively engage in during the course of your work or does it remain a 'nice-to-have' that isn't high on the priority list? Leave a comment to be in the running to receive a signed copy of Creating Vibrant Communities. 
Dean Landy is a registered architect, urban designer, speaker and author for the recently published book, Creating Vibrant Communities. With 19 years experience in community development projects within Australia and overseas and as a partner at Melbourne based architecture firm ClarkeHopkinsClarke, he is actively involved in the design of many town centres across Australia.
Landy is also the founder and director of One Heart Foundation, a unique 'for purpose' organisation breaking the poverty cycle in Africa by establishing schools and homes to care for orphaned and abandoned children.