Working from Home Highlights the Benefits of Carbon-Neutral Housing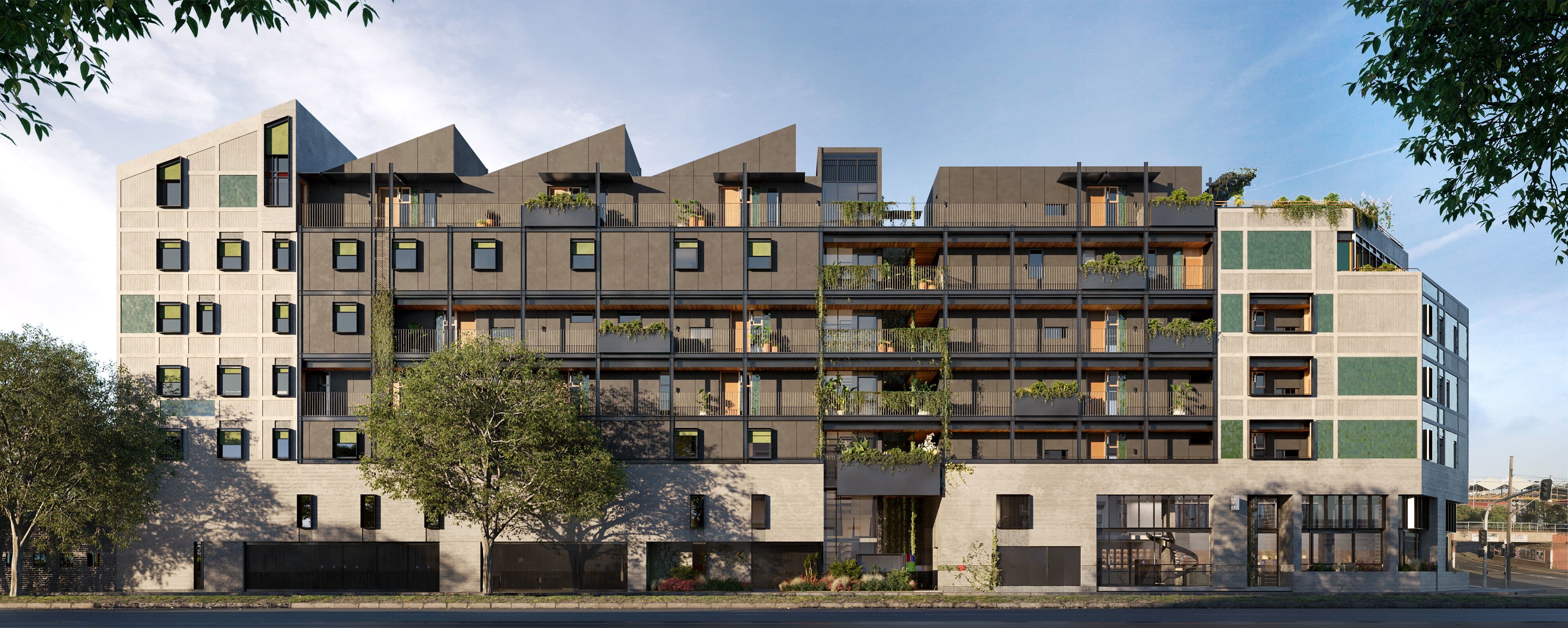 Working from Home Highlights the Benefits of Carbon-Neutral Housing
Working from home and spending extended periods of time indoors is putting the energy efficiency of our housing into sharp focus.
The more time we spend indoors the more we are becoming aware of the thermal and acoustic performance of our housing. Are you needing to run heating and cooling throughout the day in order to be comfortable? Do you have enough access to natural light and cross ventilation? Are you able to access local amenities and green spaces on foot? Do you have an outlook to the sky and greenery or are you staring at a concrete wall?
Spending more time at home in self-isolation provides the opportunity to completely rethink the role that housing plays in our cities. The dramatic shift we have all seen in our day to day lives provides pause to re-evaluate our connections to our neighbours, access to local amenities and green spaces. 
Our homes are currently supporting more activities than they were necessarily designed for. They are now offices, classrooms and gyms, as well as lodgings and entertainment spaces. Depending on the energy efficiency of your home, this 24/7 occupation will have an alarming effect on our energy bills. 
Carbon-neutral housing is climate resilient in its self-sufficiency. These homes rely less on the grid to keep the lights on, keeping energy bills for residents low and they don't rely on fossil fuels to create a comfortable living environment all year around.
Getting to carbon-neutral requires a number of considerations when building and designing a home:
Embodied Carbon
Use locally sourced, natural materials. Generally, locally sourced and processed materials have lower embodied carbon, requiring less offsets to be carbon neutral. 
Operational Carbon
Remove gas from a home to be 100% electric;
Apply passive design principles including orientation, solar penetration and natural ventilation;
Ensure the home is thoroughly insulated; and 
Integrate systems including on-site solar energy capture and battery storage.
Strong passive design principles reduce the energy required to cool homes in summer and heat in winter. The reduced energy required to operate a home can then be sourced on site with rooftop solar generation and battery storage. The minimised shortfall of required energy between what is generated by the on-site solar panels and a homes' needs can be met by purchasing renewable energy from the grid. 
Now is our opportunity to support carbon-neutral dwellings, particularly multi-residential housing that is connected to established local amenities, green spaces and public transport infrastructure. Carbon-neutral multi-residential housing reduces the impact of the built form on the environment, whilst meeting the broader policy objectives of responsibly densifying our inner and middle ring suburbs. 
Multi-residential developments that are site responsive and champion durable and sustainable design principles can be environmentally sustainable and also responsibly increase density in our inner and middle ring suburbs. Responsible density is critical to easing the demands of our growing population and preventing further urban sprawl, which encroaches on our precious natural environment and is less resilient to events such as bush fire. 
Carbon-neutral housing needs to be the minimum standard for new housing supply in order to best prepare Australia for an economically prosperous and environmentally sustainable future and to assist in meeting Australia's commitments to limit global warming to 1.5 degrees.
Mandating that all new housing, particularly multi-residential housing, to be carbon-neutral (both embodied and operational carbon) will result in highly efficient, fossil fuel-free homes that accommodate a diverse range of residents within pedestrian friendly, highly connected locations that are constructed with durable materials, which have a minimal impact on the natural environment. State governments have flagged that housing and construction will be a leading feature of COVID-19 economic survival and recovery. 
Now is the time to ensure minimum energy efficiency standards are raised in anticipation of a surge in building activity. There has never been a more crucial time to aspire to heightened standards for designing and delivering climate resilient housing.