Property price falls are difficult for some, but manageable for economy: RBA governor Philip Lowe
Property price falls are difficult for some, but manageable for economy: RBA governor Philip Lowe
The RBA boss Philip Lowe has said that the recent housing price declines follow very large increases in prices.
"Even after the recent declines in Sydney, prices are still 75 per cent higher over the decade.
"In Melbourne, they are 70 per cent higher.
"While the price falls are no doubt difficult for some, including people who purchased in the past couple of years, there are many people sitting on very significant capital gains and there are others who now will find it easier to purchase a home," he told the National Press Club today.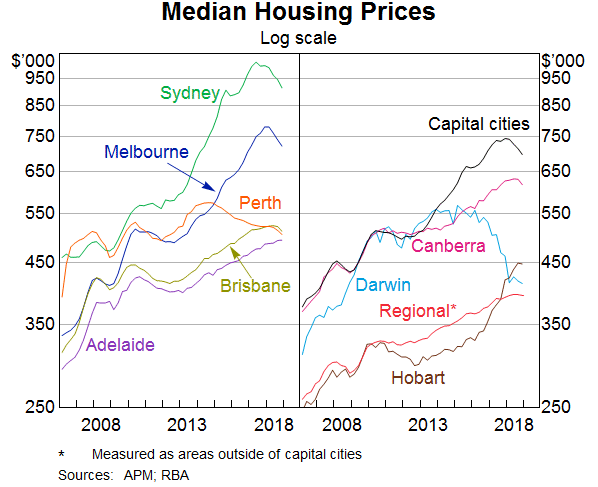 Lowe said that most households do not change their consumption in response to short-term changes in their wealth.
"Sensibly, many people tend to take a longer-term perspective.
"During the recent upswing in housing prices, the strategy of borrowing against the extra equity in your home looked less sensible than it once was, especially as debt levels rose.
"Some home-owners also see themselves as being part of the 'bank of mum and dad'.
"This meant that they refrained from spending the extra equity so that they were able to help their children purchase their own property."
He said over the next year, we are expecting a pick-up in household disposable income to provide a counterweight to the wealth effects of lower housing prices.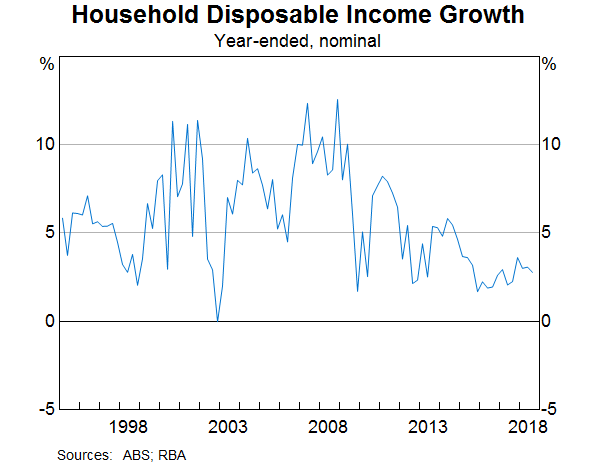 "Labour market outcomes are key to this assessment," he added.
Continued employment growth and higher wages growth should boost disposable incomes.
"The announced tax cuts should also help here.
"In our central scenario, consumption is expected to grow at around 2¾ per cent over the next couple of years, broadly in line with expected growth in disposable income.
"This is a bit lower than our earlier forecast for consumption.
"There are, of course, other possible outcomes.
"Continued low income growth, together with falling housing prices, would be an unwelcome combination and would make for a softer outlook for the economy.
"Some Australian households have high levels of debt, so there is a degree of uncertainty about how they would respond to this combination. So we are monitoring things closely."
While noting the economy is going through an adjustment following the turn in the housing markets in our largest cities, Lowe said it was important that we keep this in perspective though.
"The correction in the housing market follows an extended period of strength.
"It is largely due to structural supply and demand factors, and is occurring against the backdrop of a robust economy and an expected pick-up in income growth.
"Our financial institutions are also in a strong position to deal with the adjustment.
"Indeed, lending standards were strengthened as the upswing went on.
"From this perspective, the adjustment in the housing market is manageable for the financial system and the economy."
In the monthly meeting decision yesterday where the official cash rate was left at 1.5 percent, Lowe cited weakening house prices, as the 2018 adjustment continues.