Whole 40th floor Horizon, Darlinghurst apartment on offer
Whole 40th floor Horizon, Darlinghurst apartment on offer
Car dealer Neil Sutton expects more than $15 million for his whole floor apartment in the Horizon, Darlinghurst apartment block.
The 40th level investment property last sold for $6.7 million in 2009 when bought from property developer, Bob Ell.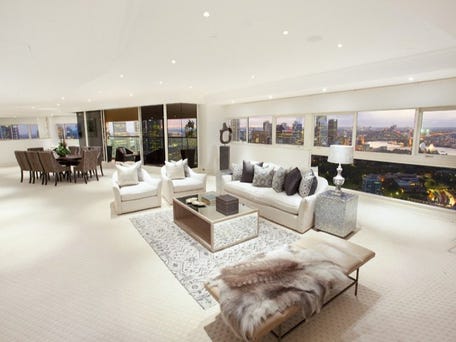 Robert Page and Monika Tu of Black Diamondz Property Concierge have the 565 square metre apartment that comes with a lift that opens directly to its private lobby.
The four-bedroom, four-balcony, 40th-level Horizon apartment, comes with a separate one-bedroom unit and eight car spaces in the the Harry Seidler-designed tower.
Offers are due September 1.