Architectural gem Orb House, Kew returns to market
Architectural gem Orb House, Kew returns to market
Orb House in Kew, the noteworthy Bojan Simic Architecture-designed contemporary home, has been relisted for sale.
It last sold for $4,928,000 in late 2014. It's latest price guidance is $5 million plus through GreenLand Property Group whose marketing is aimed at the Chinese.
"Orb House is located in the Kew region of Melbourne, one of Melbourne's oldest and richest of the rich areas, historic, just 5 km from the city centre, south-east of Melbourne," it suggested..
It has been listed by Chinese buyers, James Tan and Liping Liu from Applecross, Perth who set up Treasure Prosperity Pty Ltd as their purchasing company.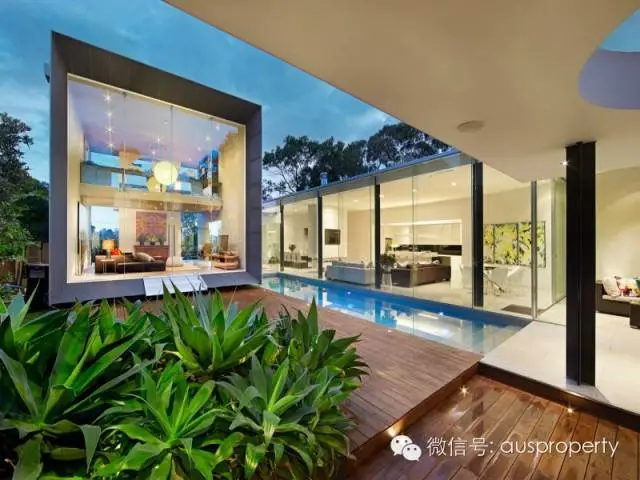 It first sold for $5 million in early 2011.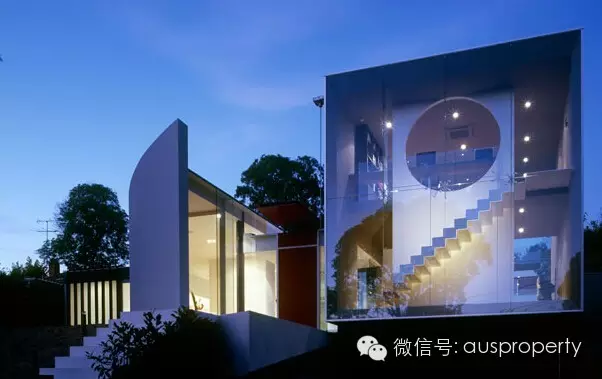 Set high on the hill in Kew, it was built during 2009 by WAF Constructions on its 582 square metres block at 52a Molesworth Street.
It is four bedrooms and five bathrooms, with 495 square metres of space with a facade a huge wall of glass. There is a giant circle cut-out on the wall behind and a staircase forming an exaggerated zigzag below. 
It was shortlisted for the Australian Institute of Architects 2010 Victorian awards.