Monomeath Avenue, Canterbury's new $12.08 million record European chateau sale
Monomeath Avenue, Canterbury's new $12.08 million record European chateau sale
A record $12.08 million has been paid for a trophy home on Canterbury's Monomeath Avenue.
The sale price of 12 Monomeath to Yi Qian came on recent settlement of the three level trophy home, lift-accessed from its eight car basement.
It is a Phillip Mannerheim designed home, with interiors designed by the late Stuart Rattle, within Paul Bangay gardens. 
The six bedroom, six bathroom home sold through Kay & Burton agent Scott Patterson in conjunction with Melbourne Deluxe Real Estate agent Paul Pfeiffer.
The prior known record was $12 million for another trophy home on Canterbury's Monomeath Avenue.
Ross Savas at Kay & Burton described it (below) as a majestic residence reminiscent of European chateaus.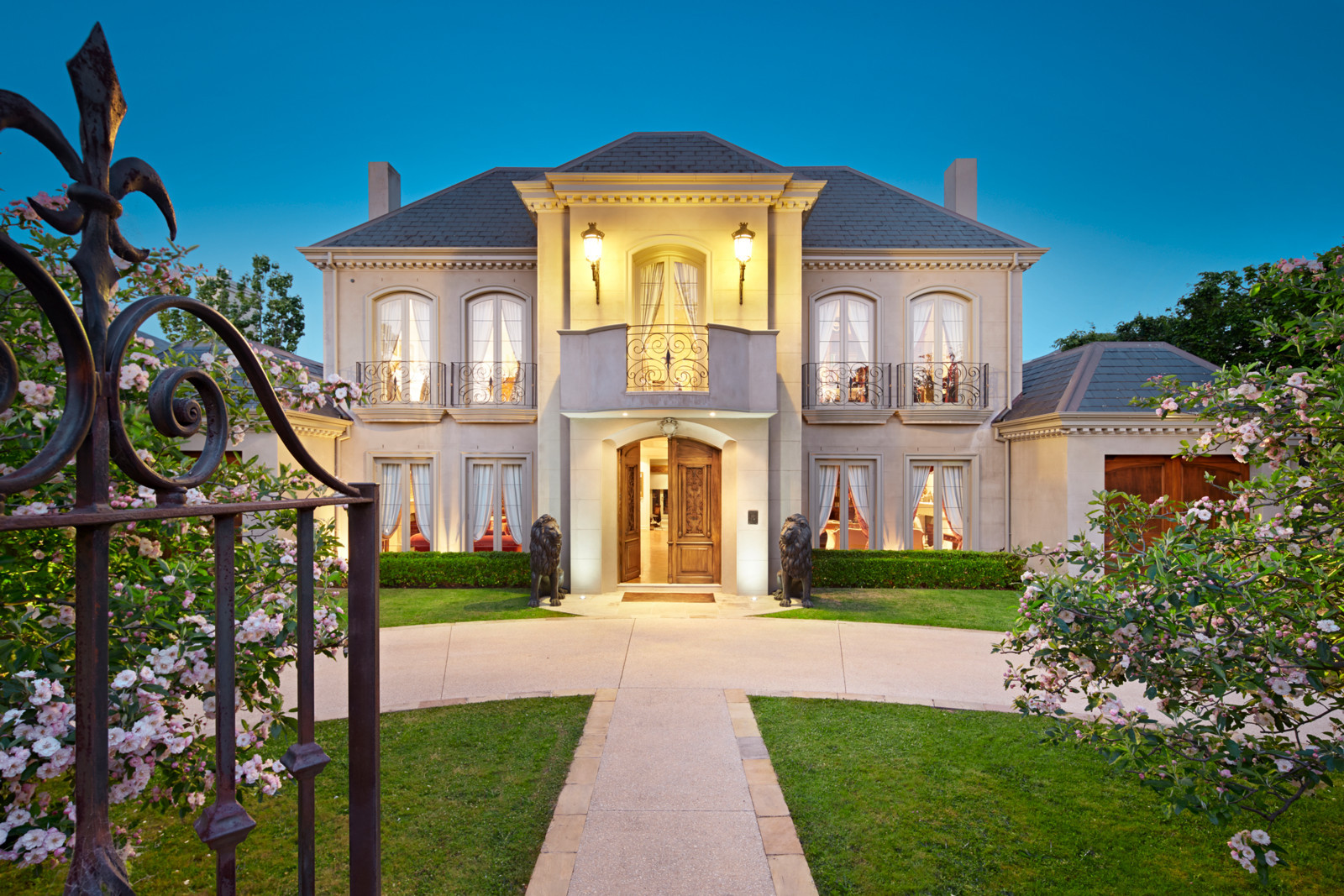 It came with a pool and north/south tennis court, and even vegie and herb gardens.
It bettered a $10.6 million Canterbury record set just one week earlier on Mont Albert Road.
The $12 million purchasers were Hongmin and Lifang Wang who bought from Mark Waldron.