Historic Gothic Bronte House listed for lease by Waverley Council
Historic Gothic Bronte House listed for lease by Waverley Council
Historic Bronte House has been listed for lease by Waverley Council after the tenants, magazine publisher Matt Handbury and his wife, Clare Strang relinquished their residential lease.
Hart Estate Agents, on behalf of Waverley Council, is accepting applications from prospective tenants interested in leasing the property for between three to five years.
The process is by expressions of interest closing July 17, 2015. The roof has been recently replaced at a cost around $250,000 from Council's maintenance expenditure, along with other repairs.. 
Previous tenants have paid only a peppercorn rent but required to pay for extensive upkeep of the property in the Bronte gully.
The next tenants at 470 Bronte Road will not have to do that, but will be required to have the home open to the public for a limited period of days throughout the year.
Keeping the home in public hands via a lease was the priority for the council, which doesn't wish to oversee any sale.
Bronte House's story begins in 1836 when William Mortimer Lewis, colonial architect, bought 42 acres of land. He began a house on his land, but the 1843 depression hit so he was forced to sell the property before its completion.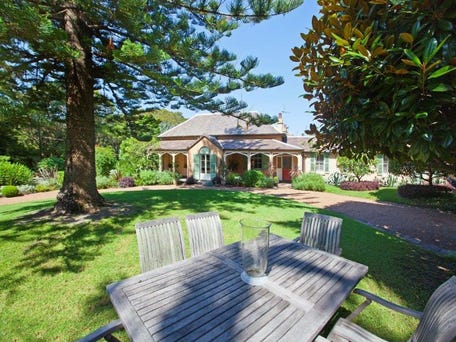 Robert Lowe, an English barrister and later NSW parliamentarian, bought the property as a country residence for himself and his wife, Georgiana, who finished the house in 1845.
The Ebsworth family, who bought the property in 1882, were the longest private owners of Bronte House, occupying the property over three generations.
In 1948 the Ebsworths sold the house and its grounds to Waverley Council, which then leased it to the Red Cross until 1969. 
Most notable among recent lessees was Leo Schofield, whose love of the gardens was explored in his book The Garden at Bronte. He was in residence from 1994 to 2004.
The house was built of sandstone with a slate roof in the Gothic picturesque style featuring romantic circular and hexagonal corner turrets, deep bay windows, and pierced wooden tracery. A second story was added to the house in the 1880s.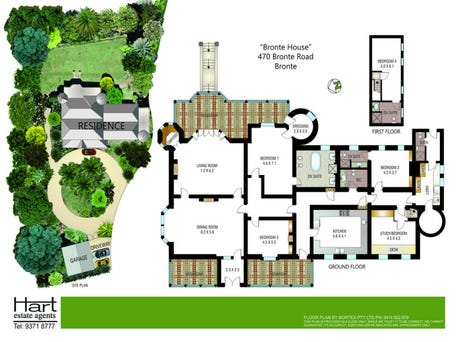 The future of the 19th-century building on 8100 square metres was discussed by Waverley Council following the 2012 decision of tenants Matt Handbury and Clare Strang not to sign any new lease.
A report to the council listed several options for consideration, including selling the property for an estimated $5 million or more.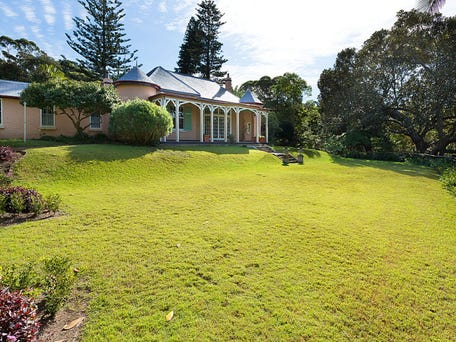 But most councillors, led by mayor Sally Betts, expressed the desire to preserve the property in council ownership.
The trophy home was listed on the Australian Heritage Commission's Register of the National Estate in 1978, and made the subject of a permanent conservation order under the Heritage Act in 1981.
Title Tattle recalls the Handbury's were required to spend $200,000 per year on the upkeep of Bronte House and its gardens as part of their repairing lease.