European chateau on Canterbury's Monomeath Avenue fetches $12 million
European chateau on Canterbury's Monomeath Avenue fetches $12 million
A record $12 million has been paid for a trophy home on Canterbury's Monomeath Avenue.
Ross Savas at Kay & Burton described it as a majestic residence reminiscent of European chateaus.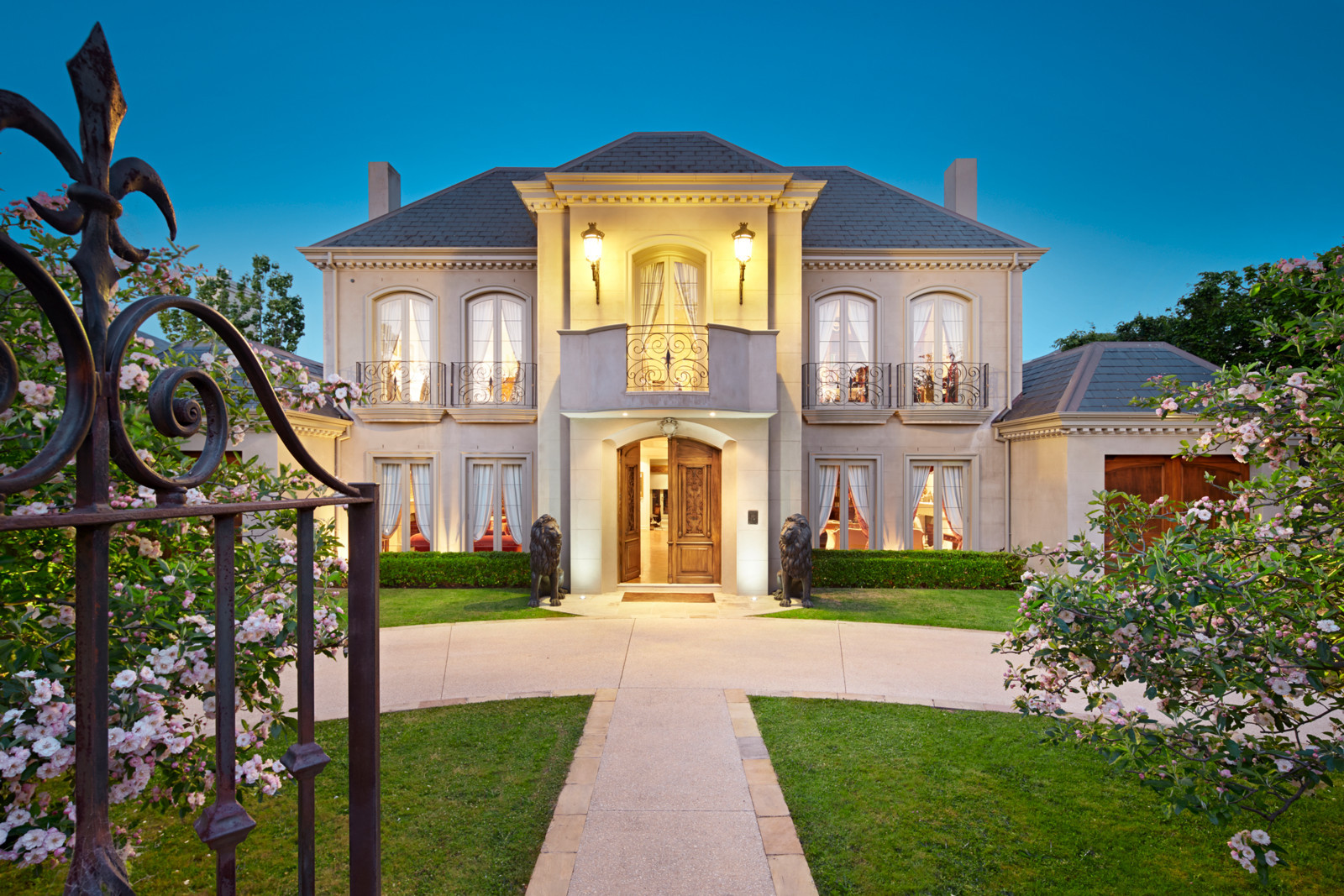 It came with a pool and north/south tennis court, and even vegie and herb gardens.
It bettered a $10.6 million record set just one week earlier on
Mont Albert Road
.
Title Tattle gleans the suburb headed into 2015 with its record back on Monomeath Road at $9,226,000 set in October 2014, in a sale by Craig Drummond, the former chief executive of Goldman Sachs JBWere and Bank of America Merrill Lynch Australia, turned NAB executive.
There had been an $8.65 million record on Monomeath Road in 2008, on the former Hamer estate.
One of Victoria's longest-serving state premiers, Sir Rupert Hamer, called Monomeath Avenue home for 44 years before his mansion was controversially demolished in the 1990s as part of a development dispute that waved the starting flag on its rebuilding trend.
There were two families, the Snowdons and the Demaines, who subdivided the Canterbury Road end of Monomeath Avenue, which took its name from the weatherboard dwelling of the Snowdon family - Monomeath House - about 160 years ago.
The main part of the subdivision came in about 1905, explaining the then near century old preponderance of Edwardian houses, although most have been replaced with the more modern houses, and now European chateaus.
The $12 million purchasers were Hongmin and Lifang Wang who bought from Mark Waldron.
All the locals now await settlement of nearby 12 Monomeath wondering just how much Yi Qian paid for the three level trophy home, lift-accessed from its eight car basement.
It is a Phillip Mannerheim designed home, with interiors designed by the late Stuart Rattle, within Paul Bangay gardens. The six bedroom, six bathroom home sold through Kay & Burton agent Scott Patterson in conjunction with Melbourne Deluxe Real Estate agent Paul Pfeiffer.