Cliff side Perth home on Millionaires Row listed
Staff reporter
July 5, 2020
0 min read
A Riverview Place home in Perth's Mosman Park built right into the cliffside has been listed.
Riverview Place is a small cul-de-sac off well known Saunders Street, otherwise known as 'Millionaire's Row', in Perth's affluent western suburbs.
Built into the cliff face at 6 Riverview Place, this property boasts uninterrupted front-row views over the sparkling Swan River.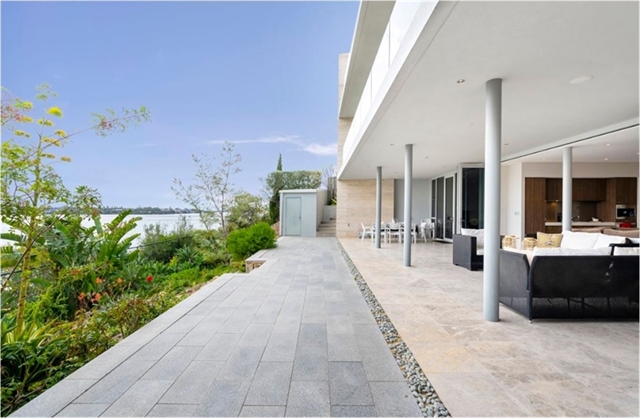 Ray White Cottesloe | Mosman Park Director Jody Fewster said the home with four over-sized bedrooms and built into the cliff overlooking the Swan River was nothing short of a "spectacular family home".
"There is a discrete sophistication to this home in one of Perth's most exclusive locations," Ms Fewster said.
"The expansive floor to ceiling windows of the entry gallery immediately draws your eye to the river views, creating a relaxed feeling of being suspended between the sky and river," she said.
"This feeling will continue with you throughout the remaining three levels, especially on the incredible living level which embodies nearly the entire third floor."
Owner Ron Packer said the view plus the layout of the home - which was carved out of the cliff - was its standout feature.
"We often joke that even the cars have a great view," Mr Packer said of the generous four car garage on the top floor.
The house is for sale via an expressions of interest campaign closing on July 31, if not sold prior.
Tags:
Trophy Listing
Mosman Park