Sydney prestige residential up one percent in 2020
Staff reporter
May 5, 2020
0 min read
The Sydney prime residential market grew by 4.7% in the year to the end of March 2020, and 1.2% in the first three months of 2020. 
But husing markets across prestige markets in Australia "remain in a state of flux" given the restrictions on viewings and lower transaction volumes reflecting the uncertainty which has returned to the market.
"This is likely to place pressure on prices from Q2 2020, but until now, they've remained firm," according to Shayne Harris, Knight Frank's head of residential.
"This holding pattern is likely to change course as each state relaxes restrictions and we will be closely monitoring how the Sydney residential market responses when open homes and live auctions are permitted to take place from this Saturday 9 May in NSW. 
"Most important will be how much confidence has been restored to the economy, and as a result, the impact of unemployment in five months' time when the financial mechanisms put in place by the government ease."
In the year to Q1 2020, 76% of global cities recorded flat or rising prime property prices.
A look at quarterly shifts with the impact of Covid-19, the report noted all five of the weakest performing markets being in Asia in Q1 2020.
Bangkok witnessed the deepest decline at 5%.
Data from Singapore looks to be stuttering following the resurgence in Covid-19 cases.
Before the crisis took hold, the Sydney prime residential market was performing well by global standards, enduring 28 quarters of positive annual growth, averaging 8% growth per annum since March 2013. 
Benchmarking five years earlier to the fall of the Lehman Brothers in Q1 2008, Sydney has experienced growth of 73% in prime prices since this time, significantly outpacing cities such as New York, London and Hong Kong.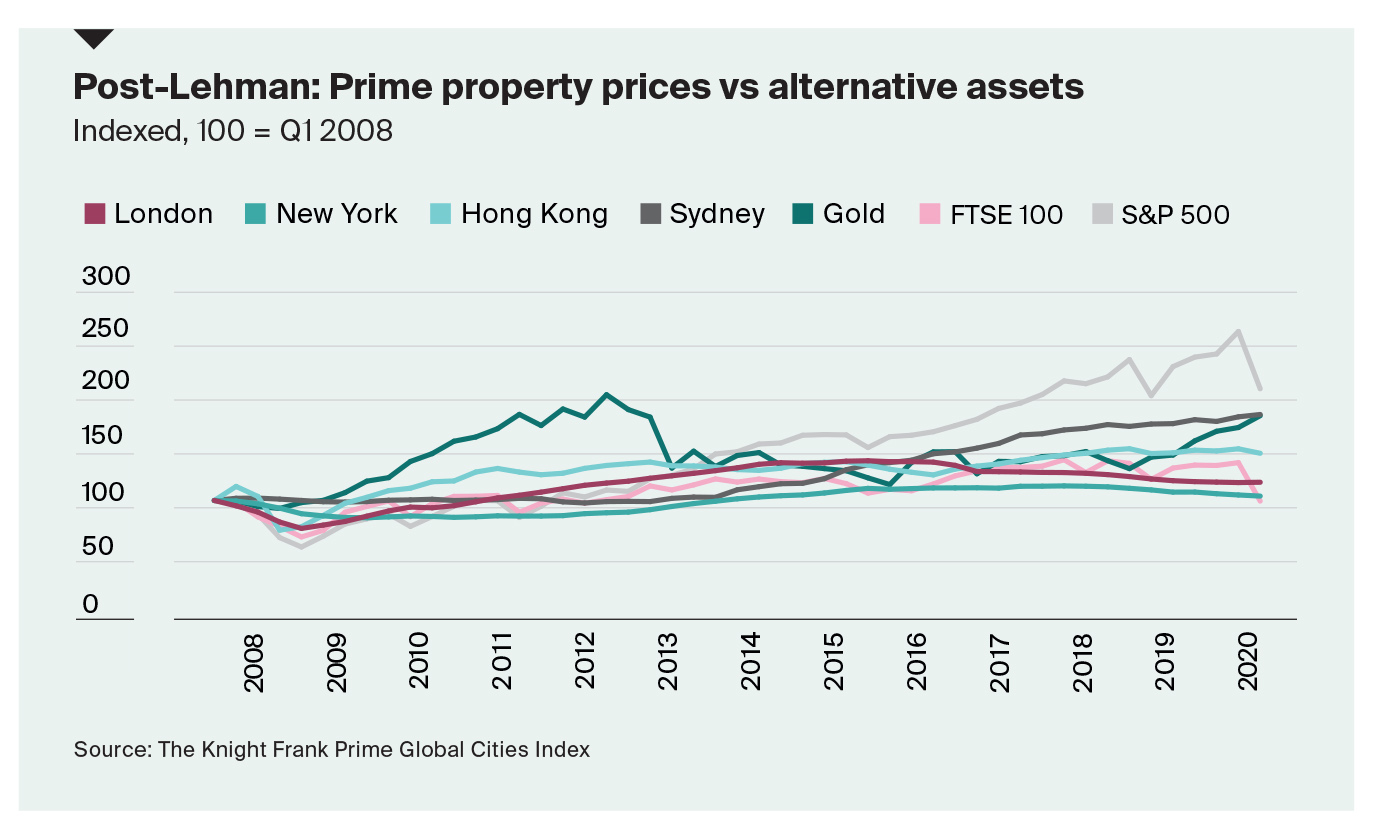 This rapid rate of growth had slowed in recent years to a more sustainable pace as the maturing Sydney prestige market has settled into its own growth trajectory, detaching from the performance of the mainstream property market. 
Tags:
Knight Frank
Trophy Homes