RBA boss questions future of cheques for home purchases
RBA boss questions future of cheques for home purchases
Philip Lowe, Governor of the RBA said in a speech on Tuesday that Australia was seeing a further shift away from cash and cheques.
The RBA recently undertook the latest wave of our three-yearly consumer payments survey and cheque use in Australia has been in sharp decline for some time as seen in the graph below.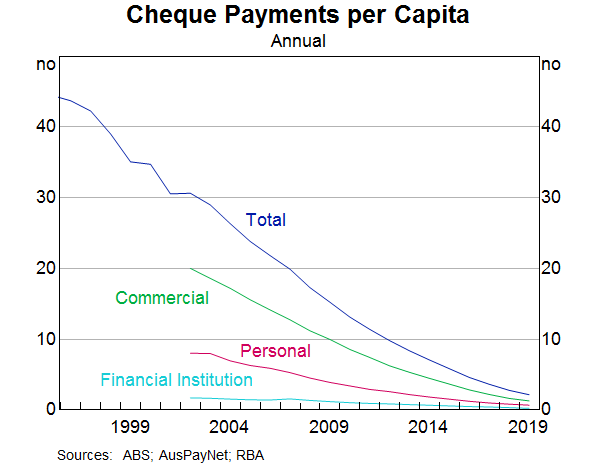 They found that over the past year, the number of cheques written has fallen by another 19% and the value of cheques written has fallen by more than 30%, as the real estate industry has continued to shift to electronic property settlements, highlighted in the graph above.
"At some point it will be appropriate to wind up the cheque system, and that point is getting closer," Lowe said.
"Before this happens, though, it is important that alternative payment methods are available for those who rely on cheques.
"Using the NPP infrastructure for new payment solutions is likely to help here."
Lowe said that, as expected, there has been a further trend decline in the use of cash, with cash now accounting for just around a quarter of day-to-day transactions, and most of these are for small-value payments.
"I forecast that this trend will continue," he concluded.