Peter Maltezos
wrote on Sat, 11/05/2013 - 17:55
Text from A Short History of Melbourne Architecture
Windsor Hotel
137 Spring Street
1884-88  Charle Webb
The Windsor Hotel, with its twin French Empire towers and opulent interiors, is one of Australia's most majestic 19th century hotels. Built with 200 rooms in 1884 and known as the Grand Hotel, it was extended for the Century Exhibition of 1888 to 360 rooms, and named the Grand Coffee Palace in the spirit of temperance of the time. It was renamed the Windsor Hotel in the 1920s.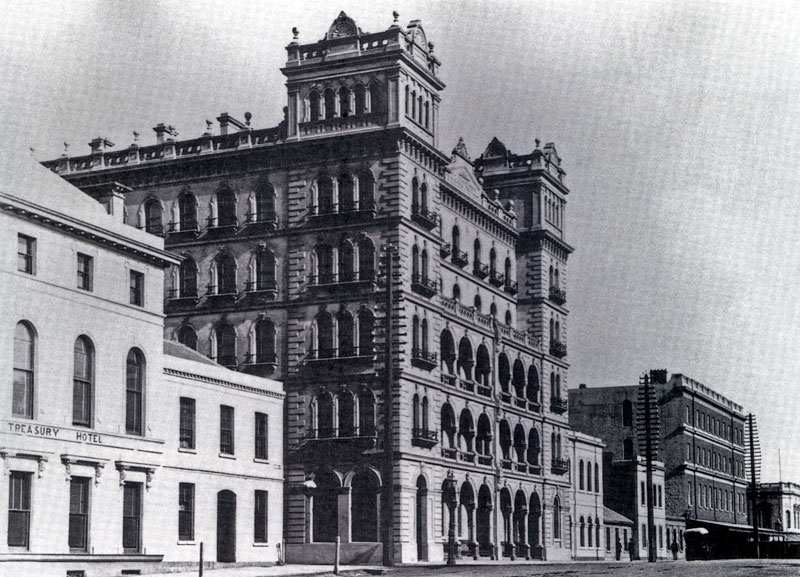 Above, the Windsor Hotel then called the Grand Hotel was originally only half its size, as seen in this photograph from 1884.
Below, the entrance to the Windsor Hotel as it looked in 1888.
The larger building below.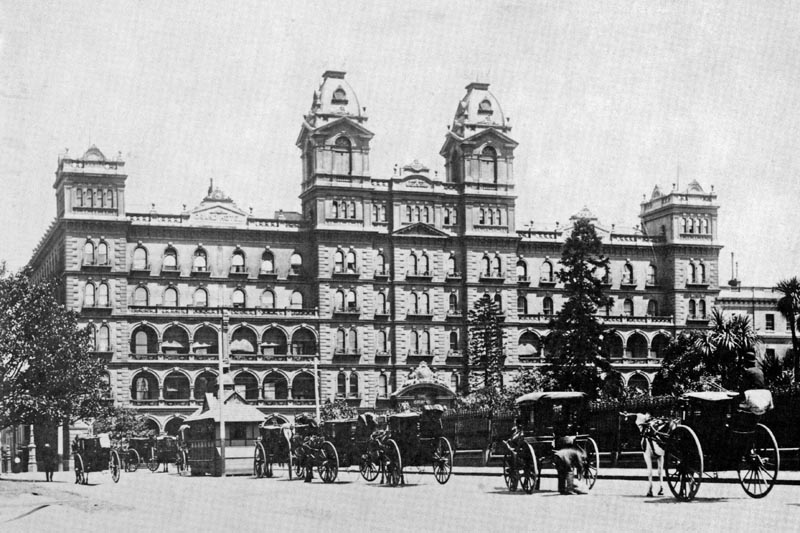 Below, four postcards of the Windsor Hotel.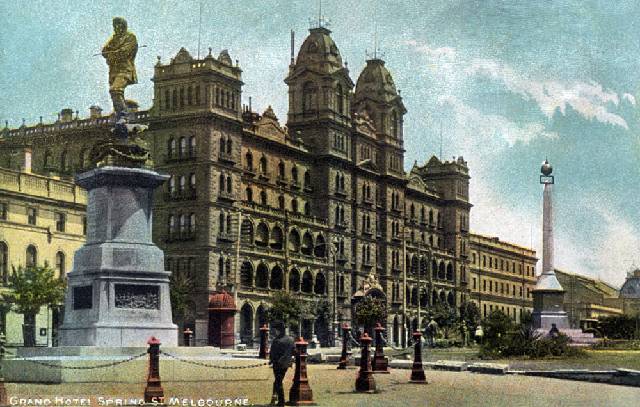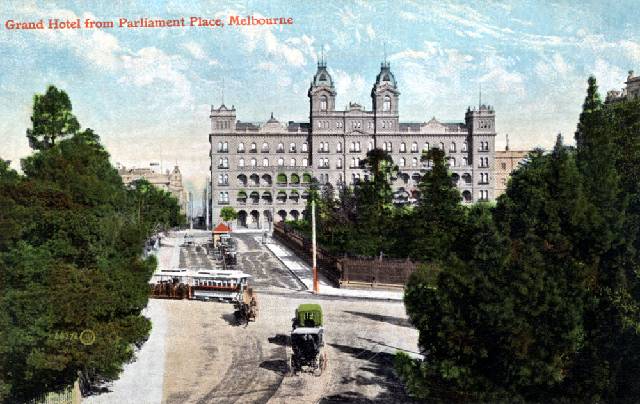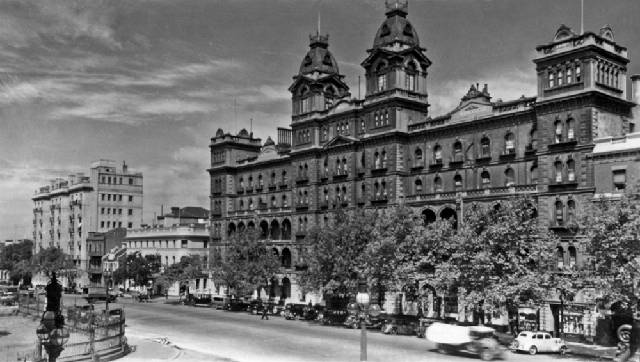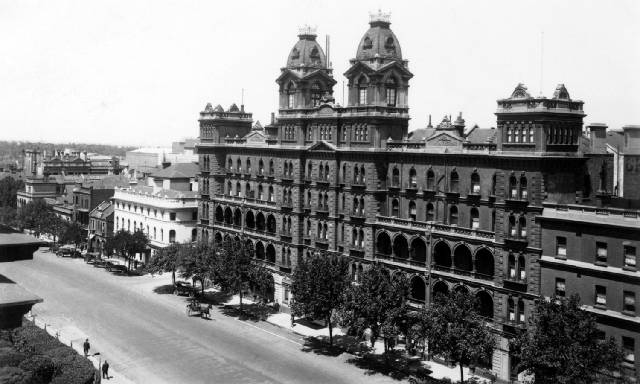 Inside the Windsor Hotel dining room.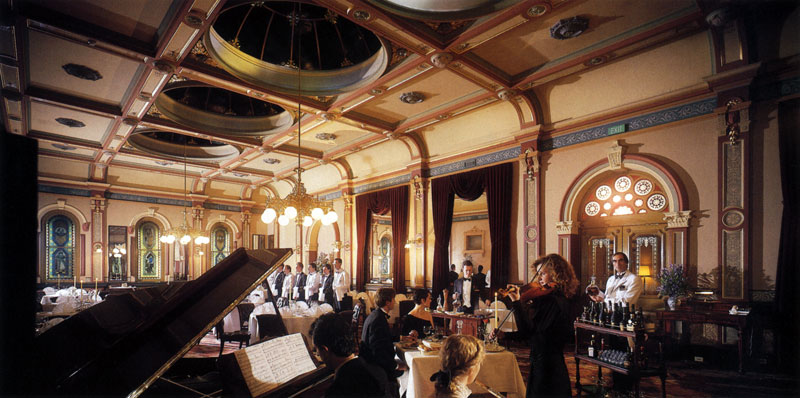 Some of my own shots below.