Peter Maltezos
wrote on Sun, 14/07/2013 - 09:12
The Rialto Towers
525 Collins Street
Completed in1986
Gerard de Preu & Partners
63 storeys (another 3 underground), 253 metres tall
Continued Mies Van Der Rohe's 1920s visions of skyscrapers as soaring glass crystals. The Rialto is the tallest office building in the Southern Hemisphere and also one of the tallest reinforced concrete towers in the world today.
I have always found that the Rialto looks its best from a distance and in the late afternoon due to one of its most striking features, its changing colours as the setting sun reflects off its glass skin.
My only dislike, is its uninspiring podium, even after it was redesigned years ago. However all is forgiven, because its former observation deck, now restaurant and bar still makes it a popular city tourist destination.
Rialto Towers trivia
• Construction began on the Rialto in October 1982 and was completed October 1986.
• Prior to the Rialto Towers being built, the site was occupied by small office buildings.
• The owners are St. Martins Pty Ltd and Grollo Australia Pty Ltd.
• The builder was Grollo Australia Pty Ltd.
• The observation deck on level 55 was opened to the public on 20 July 1994 and closed on the 31 December 2009. Up market restaurant Vue de monde has now moved in to replace the former observation deck.
• There are 1254 stairs to the former observation deck.
• The towers have 13,000 windows.
The Rialto Towers under construction ~ 1984.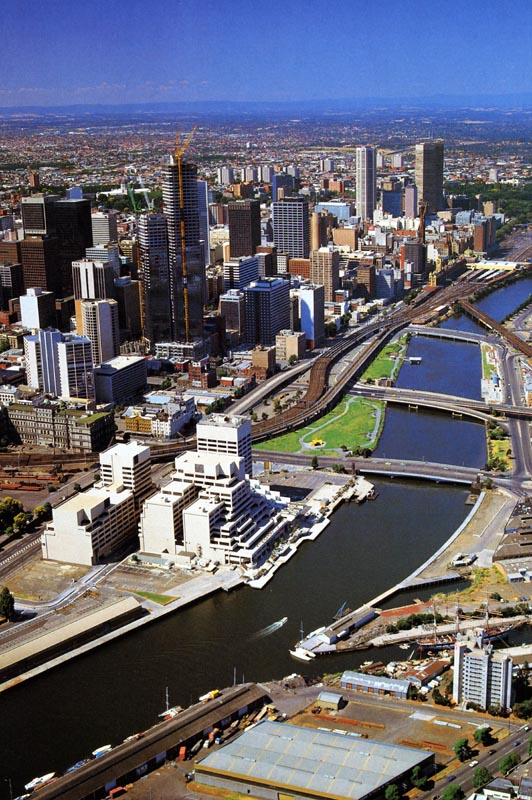 Postcard of the Rialto Towers.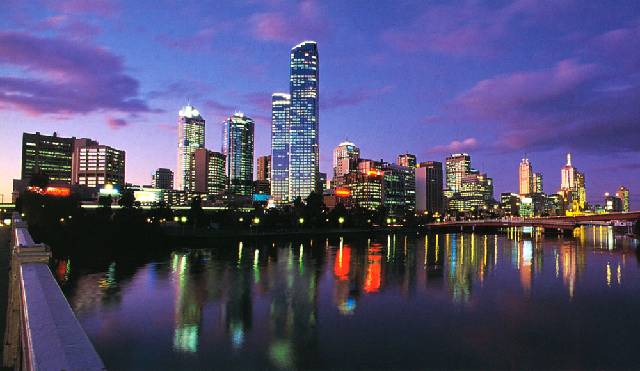 The reflective glass.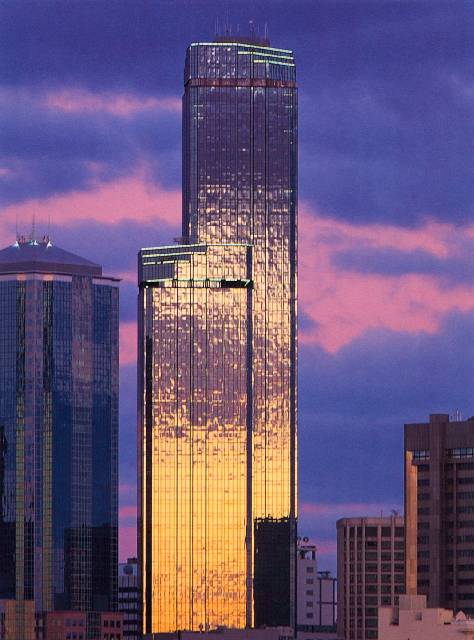 Rialto in the foreground with King Street on the left running vertically.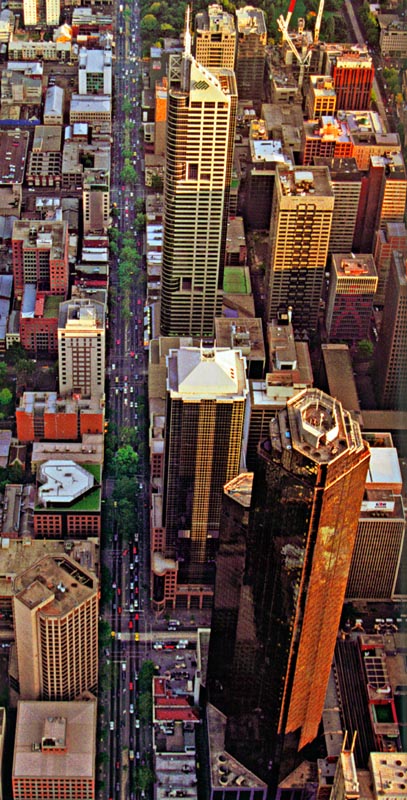 Six photographs of my own below.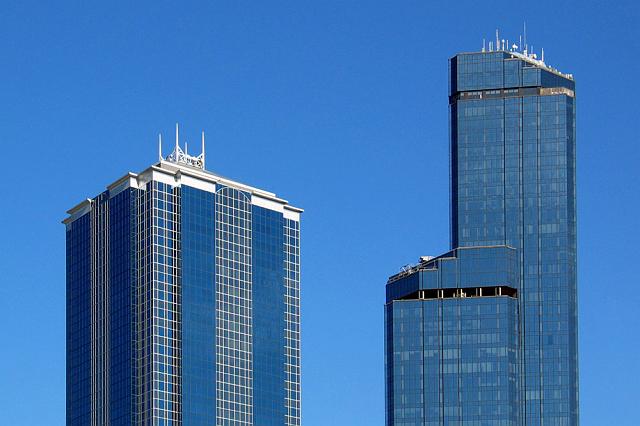 Reflected in the Stock Exchange.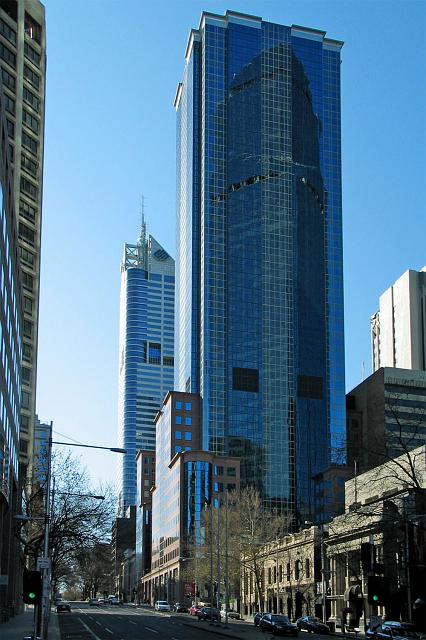 The old Rialto with Rialto Towers in the background.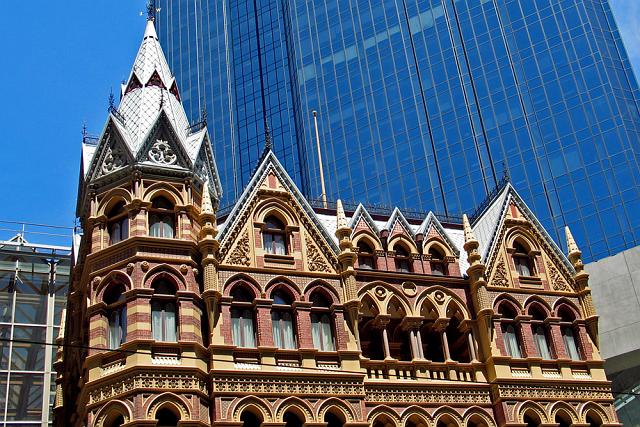 A postcard showing the view east from the former observation deck.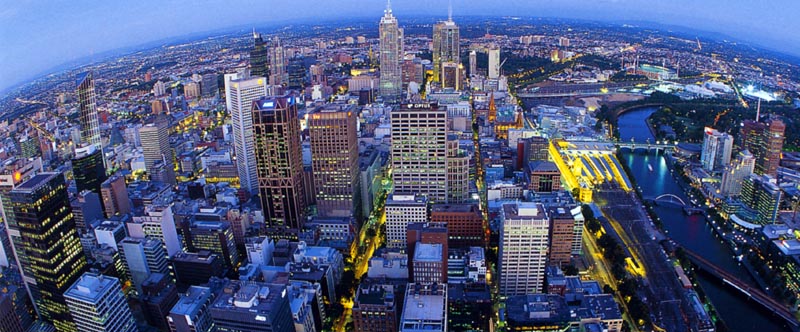 The website: