Peter Maltezos
wrote on Wed, 19/06/2013 - 08:24
Text from Walking Melbourne
The National Trust guide to the historic and architectural landmarks of central Melbourne
The Museum of Victoria
Carlton Gardens
Following nearly 40 years of debate, it was finally decided to move the Museum out of the State Library building, and to build in the car park to the north of the Royal Exhibition Building. Denton Corker Marshall won an international competition, and the striking building was finally completed in 2000. The proposal involved restoring the northern face of the Exhibition Building, and creating a plaza in between. Controversy dogged the project, particularly the huge central 'blade' roof, which now shelters a miniature forest. It is a most dramatic feature of a building that combines a regular grid with irregular volumes and shapes, bright colours, and impressive spaces, which won the Victorian Architecture Medal in 2001.
Below, four postcards of The Museum of Victoria.
The Big Box.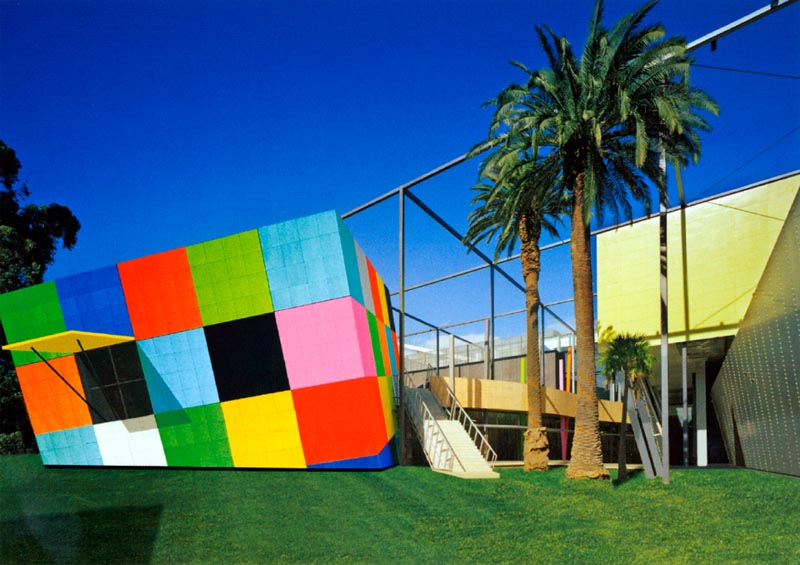 Interior showing  a Blue Whale skeleton.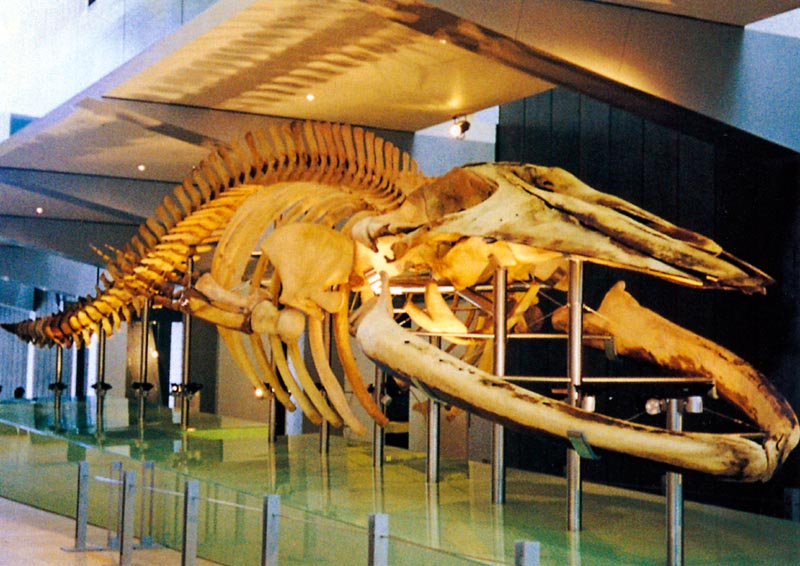 Milarri Garden located in the north-east side of the museum.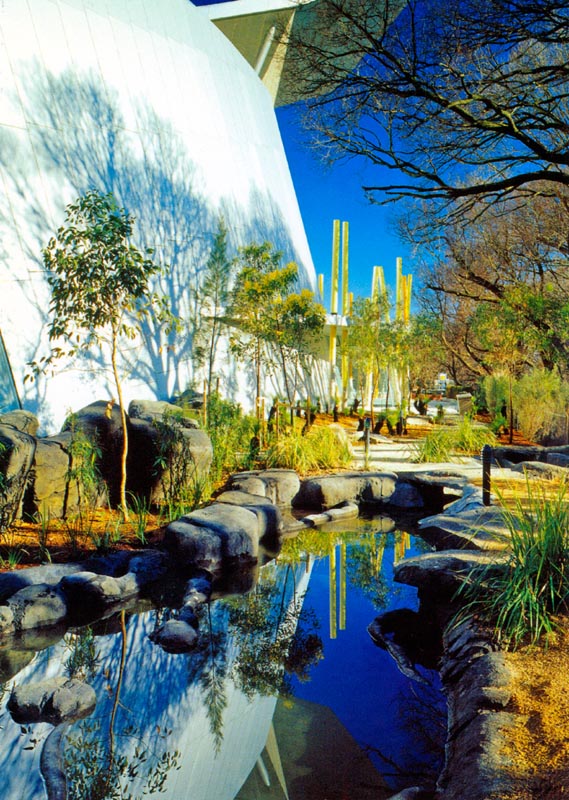 An aerial highlighting the 'blade' which shelters the mini forest.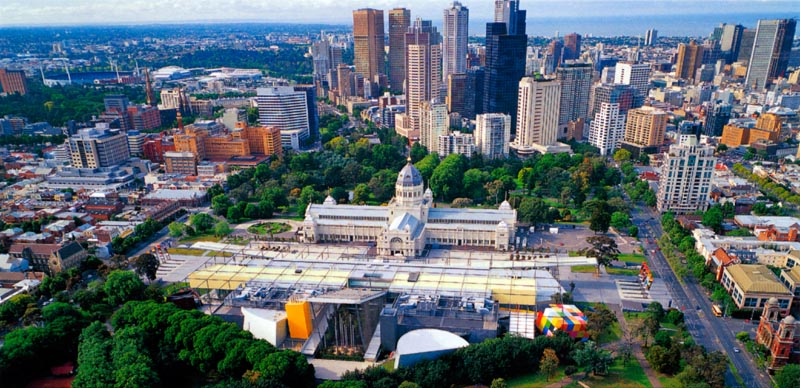 Below, one of my own photographs.