Peter Maltezos
wrote on Mon, 17/06/2013 - 22:36
T5 (YE5)
Yarra's Edge
Architect: Wood Marsh
Built: 2004
Spanning over 40 stories and appearing impossibly thin from some angles, T5 is undoubtedly one of the best looking towers in Melbourne. With a diamond shaped exterior, and an inner form of glass displaying a bronze torso that culminates in a distinctive crown, the building takes design to a new level.
The striking design and classic urban sophistication is reflected throughout the interior. Starting on the ground with the impressive foyer the design aesthetic continues throughout the tower's 191 apartments and culminates at the spectacular penthouses.
T5 has been the subject of praise from both passers by and design luminaries. It recently received the 2005 Urban Development Institute of Australia Award and was also awarded winner of the 2005 Multi Residential Category at the Victorian Royal Australian Institute of Architects Awards.
A few shots of my own below.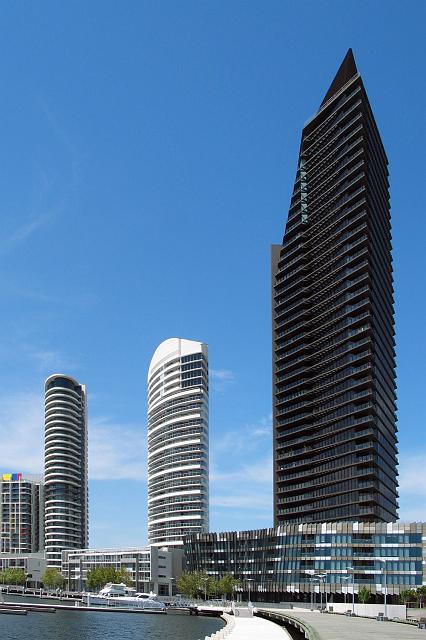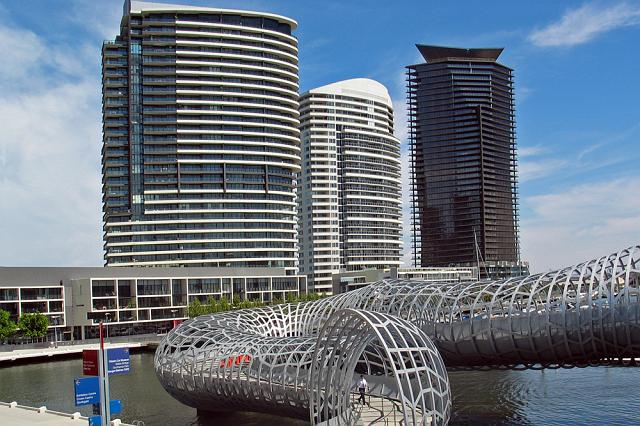 Below, Yarra's Edge as see from The Former Melbourne (Rialto) Observation Deck, T5 is the first tower from the right.