Peter Maltezos
wrote on Sat, 10/08/2013 - 07:22
Text from Melbourne Architecture
Philip Goad
State Library of Victoria
304–328 Swanston Street, Melbourne
1854 Joseph Reed; 1870 Reed and Barnes; 1906–11 Bates Peebles and Smart;
1951 Percy Everett, Public Works Department; 1990-98 Ancher Mortlock and Woolley
Begun in 1853, The State Library of Victoria has also been home to the National Museum and National Gallery. Joseph Reed's competition-winning Roman Revival design was extended many times by his successors. The barrel-vaulted reading room that is Queen's Hall houses one of Melbourne's grandest 19th-century interiors.
The library's founder, Sir Redmond Barry (who envisioned Melbourne as the Rome of the south), stands proudly before one of Victoria's most loved institutions. The domed Reading Room (1906-11), designed by Bates Peebles and Smart, was for a short time the world's largest reinforced concrete dome. The dome, which was constructed using the system of steel bar (Kahn bar) reinforcing developed by American Albert W Kahn in 1902, covers a panoptic layout of reading tables and an overseeing librarian, and sits on a classically composed polygonal drum which rises over four levels and is punctuated by arched openings.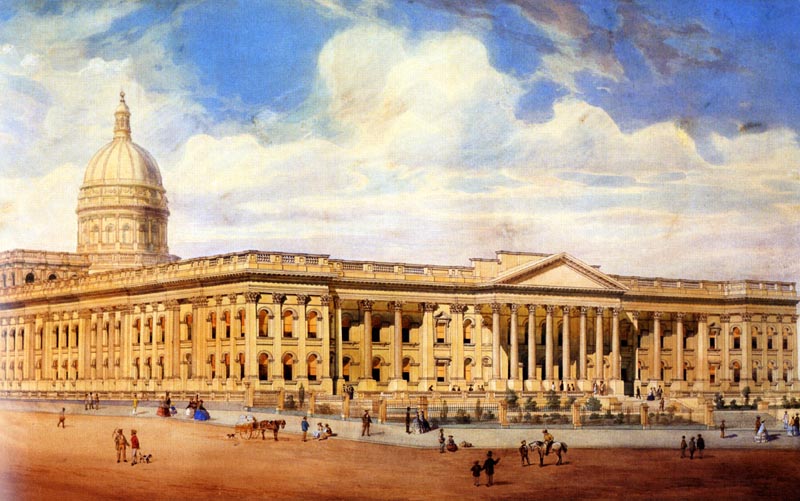 An early render of The State Library proposal above,
and below the original plans with rear museum tower.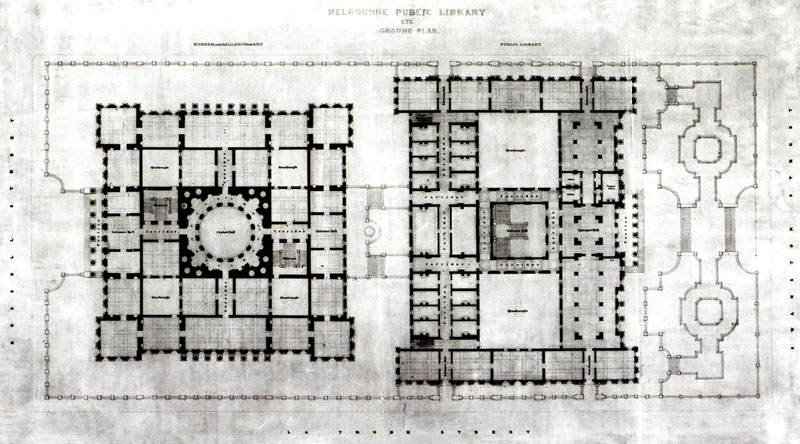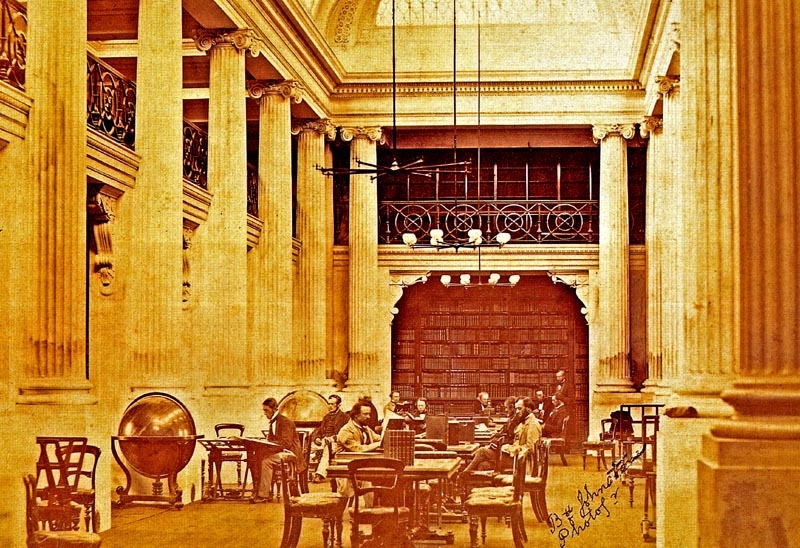 Queen's Hall, above and below.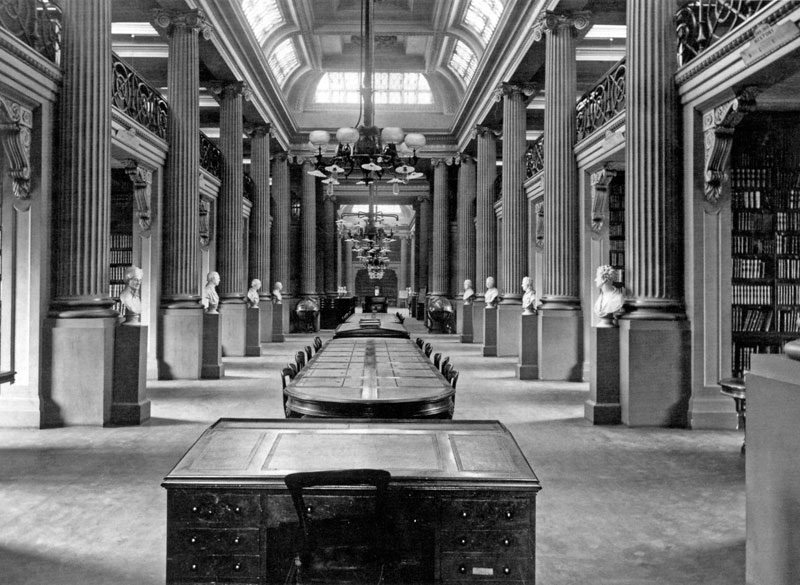 Some early postcards of the library.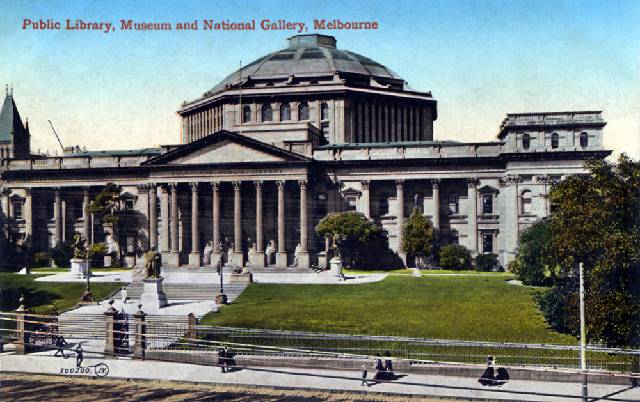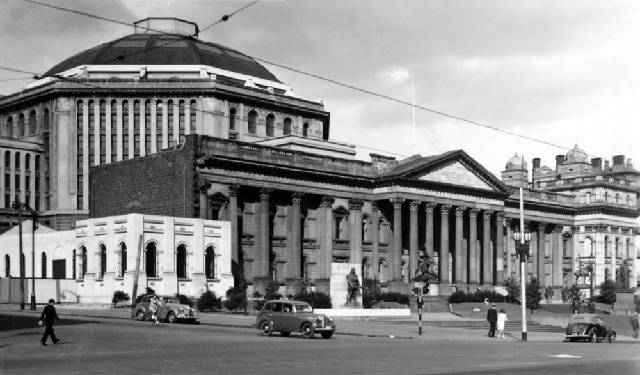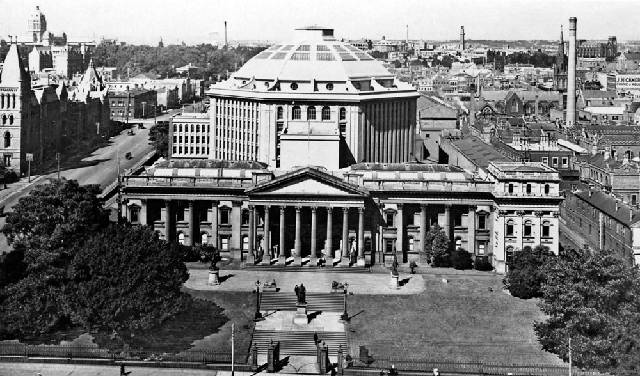 My own photographs of the State Library.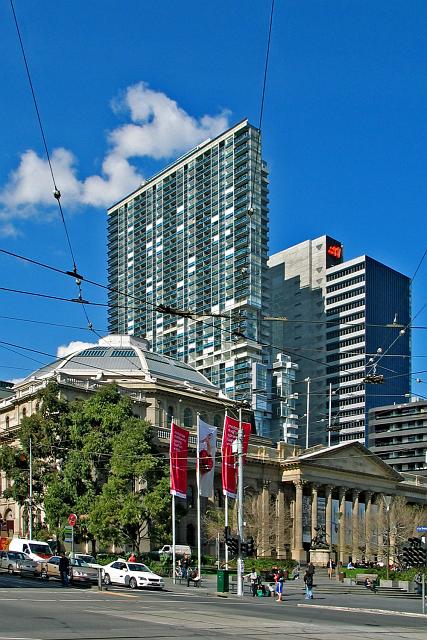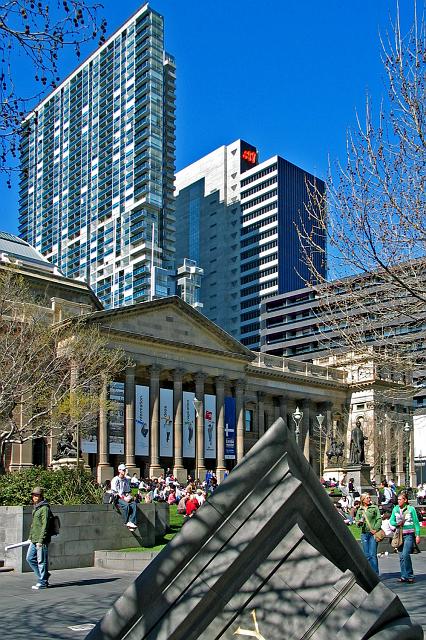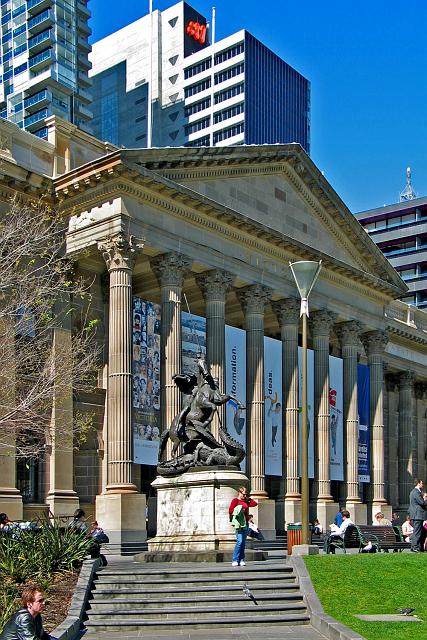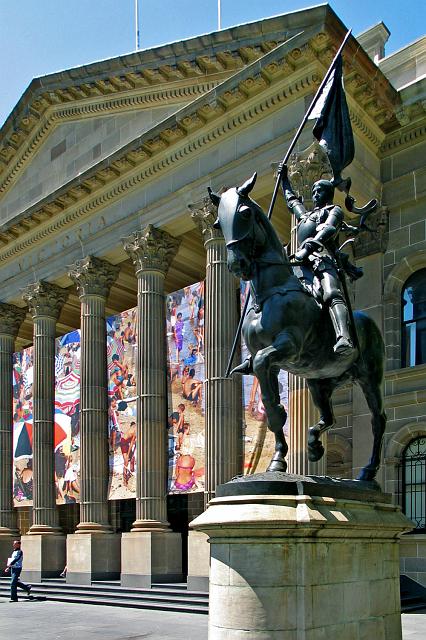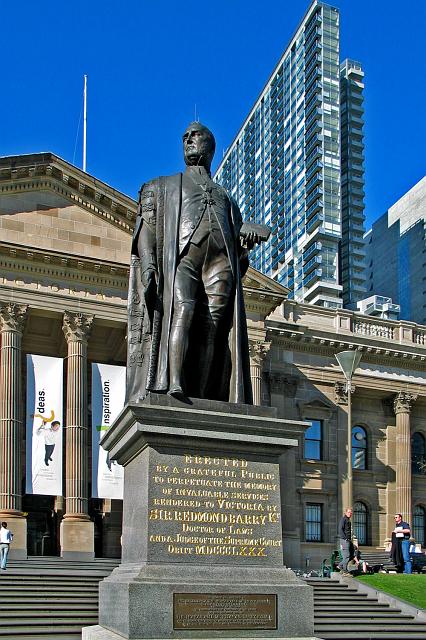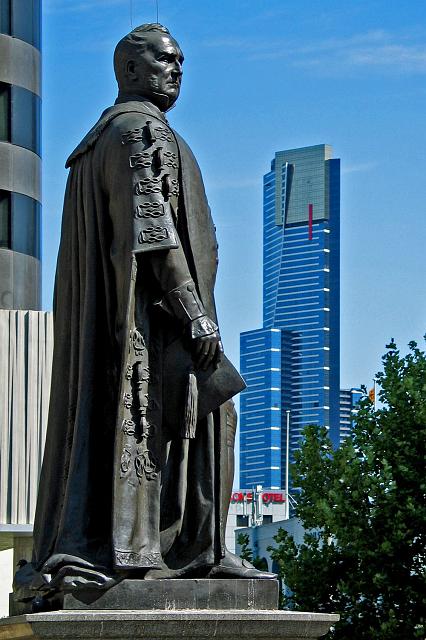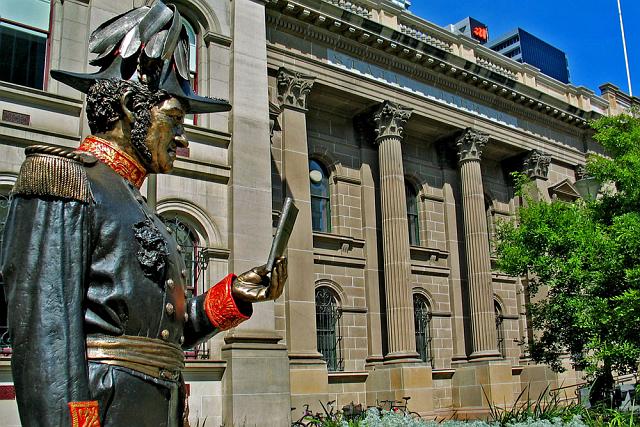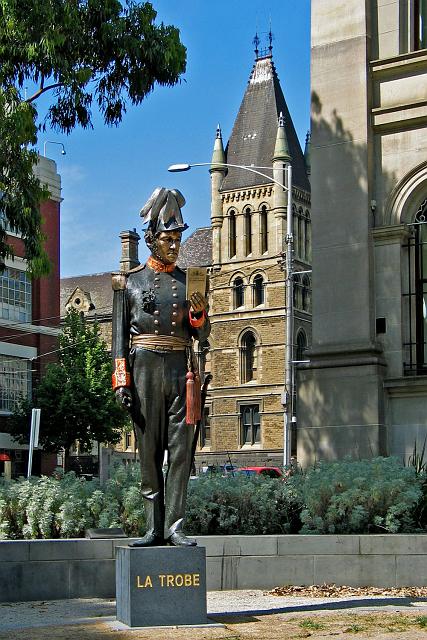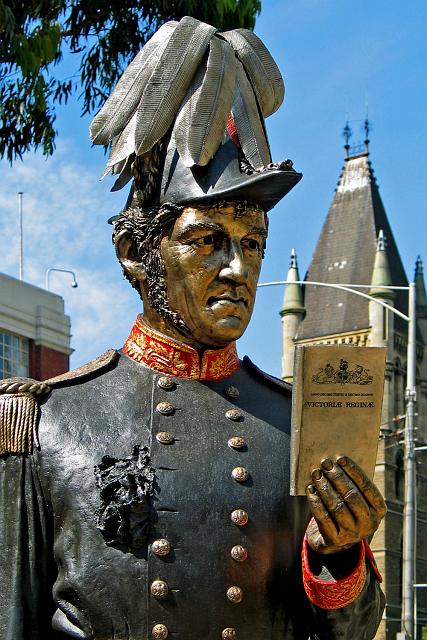 The website: