Peter Maltezos
wrote on Thu, 01/08/2013 - 08:00
Text from Melbourne Architecture
St. Michael's Uniting Church
122–125 Collins Street, corner Russell Street
1866-67 Reed and Barnes
The first church in Victoria to be designed in a Lombardic Romanesque style, St Michael's, or the independent Church, is one of the first major buildings to introduce polychrome brickwork to Melbourne, a design tendency finding some popularity in England at the time amongst architects such as GE Street and William Butterfield, who were influenced by the writings of John Ruskin. The Romanesque style interior was designed to maximize the church's acoustic properties. It has an amphitheatre-like plan, with surrounding upper galleries and sloped auditorium seating that focus on the pulpit, choir and organ. Externally, the independent Church's campanile is a fine rendition of the round-arched Romanesque idiom, but it is worth noting that Reed had also submitted a polychrome design in Gothic style to his clients. Reed's eclectic design is strictly non-conforming; an experimental contrast to his very proper Scots Church across the street. The Independent Church site was also the site of Melbourne's first permanent church, built in 1839.
An old sketch and photograph below.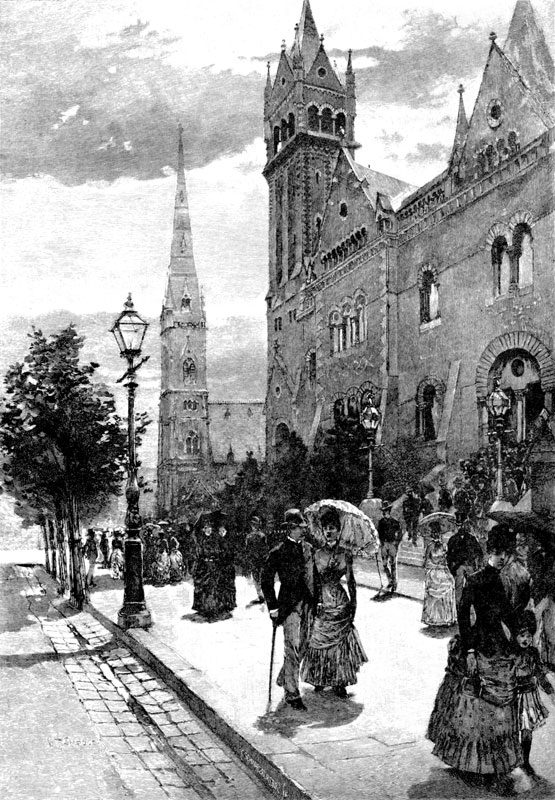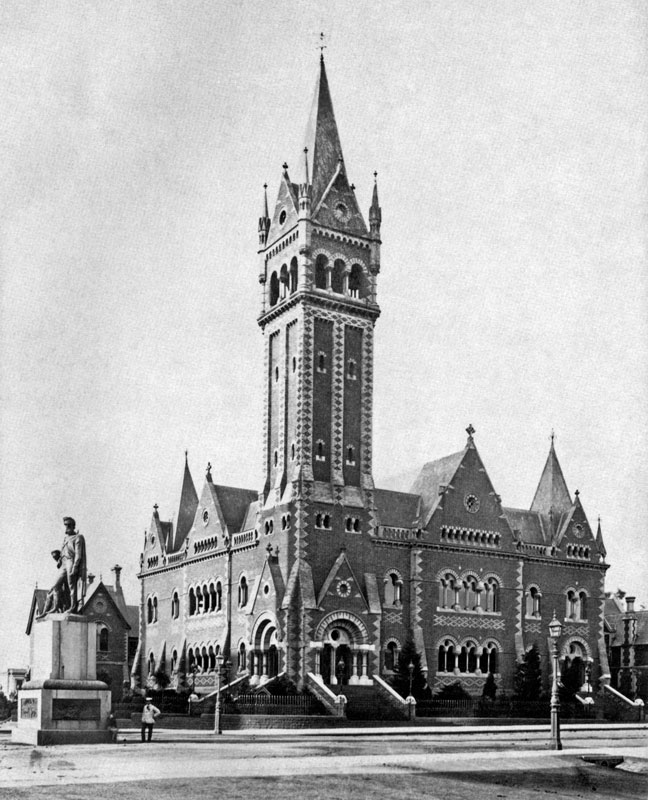 Three of my own next.