Peter Maltezos
wrote on Fri, 19/04/2013 - 09:30
Shrine of Remembrance
St. Kilda Road, Birdwood Avenue, Melbourne
Built 1927-34
Designed by Hudson and Wardrop
World War II Memorial forecourt
Built 1950-54
Designed by Ernest E. Milston
Redevelopment
Built 2002-03
Designed by Ashton Raggat McDougall (ARM).
Arguably Melbourne's most important public monument.
A focus of cultural identity balancing the monumental scale of Melbourne's Hoddle grid plan across the northern side of the Yarra.
The design of the shrine resulted from a world-wide architectural competition, won by Victorian returned soldiers, Philip Hudson and James Wardrop.
Their entry was influenced by details from classical Greek monuments, with the cubic form stepped pyramid roof derived from the mausoleum of Halicarnassus, one of the seven ancient wonders of the world.
The Dedication Ceremony for the Shrine of Remembrance was held on the morning of November 11th 1934.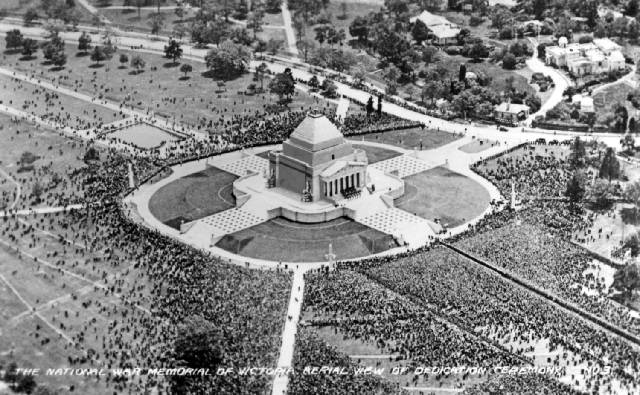 Postcards of the Shrine of Remembrance throughout the ages, inside and out.