Peter Maltezos
wrote on Mon, 27/05/2013 - 08:12
Text from Walking Melbourne
The National Trust guide to the historic and architectural landmarks of central Melbourne
Royal Arcade
331-339 Bourke Street
Dating from 1869, this is the oldest arcade in Australia, and the oldest major retail building in the city. The architect Charles Webb was no doubt inspired by the early arcades of Paris and London, typiocally long and straight with a high glass roof and arched windowed storerooms above each shop as seen here. The south end houses Gog and Magog, figures of mythical giants copied from those in the Guildhall in London, standing guard on either side of a clock by a former local watchmaker Gaunt, that chimes on the hour. The shopfronts changed many times over the years, but as part of a restoration in 2002-04 by Allom Lovell & Associates, the original elegant shopfronts were reconstructed.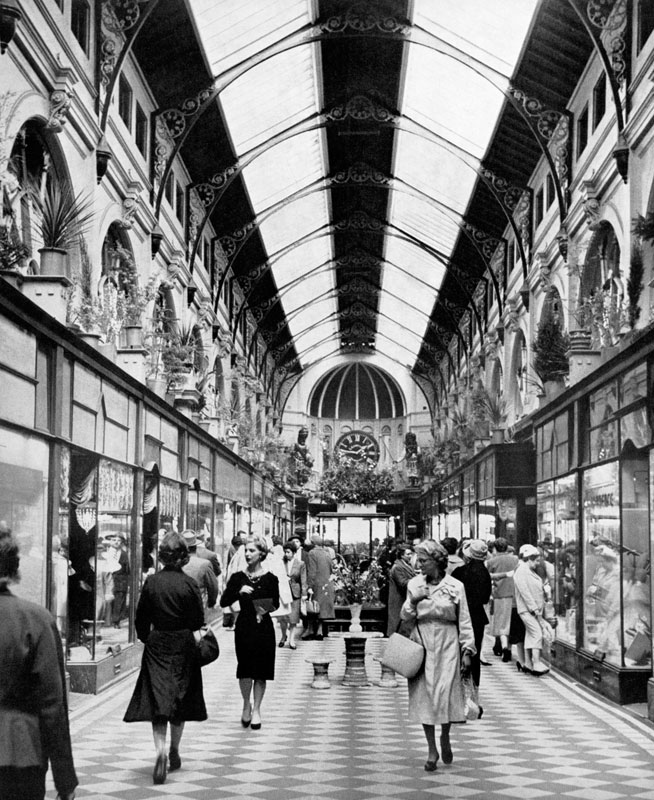 The Royal Arcade in the 1960s above and in the 1970s below.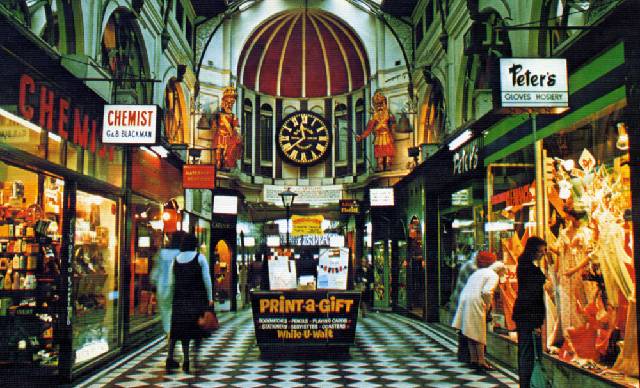 Below, six photographs of my own.