Peter Maltezos
wrote on Fri, 12/04/2013 - 18:13
Text from Walking Melbourne
The National Trust guide to the historic and architectural landmarks of central Melbourne
Regent Theatre
191-197  Collins Street
Melbourne's grandest 'Picture Palace' was designed by Cedric H Ballantyne, drawing heavily on American cinema design, for F T Thring's Hoyts Theatres, and was built in competition with the equally huge State Theatre (now the Forum). Opening just 3 1/2 weeks after the State in March 1929, the interior includes a Medieval Spanish style foyer, dripping with ornamentation and crowned by a painted ceiling, contrasted with a sumptuous Versailles Palace style auditorium (originally seating 3250), complete with an enormous crystal chandelier. A second cinema, the gorgeous Spanish Baroque style Plaza Theatre was built in the basement. The Regent is a remarkable survivor, and a testament to popular affection – following a disastrous fire in 1947, the auditorium was completely rebuilt in the original style, and after the last film was shown in 1971, it lay empty, surviving demolition threats for 25 years (with the help of union bans and the National Trust) until it was finally restored by Allom Lovell & Associates as a live theatre for David Marriner in 1996.
The Regent Theatre as originally built, with the Plaza below.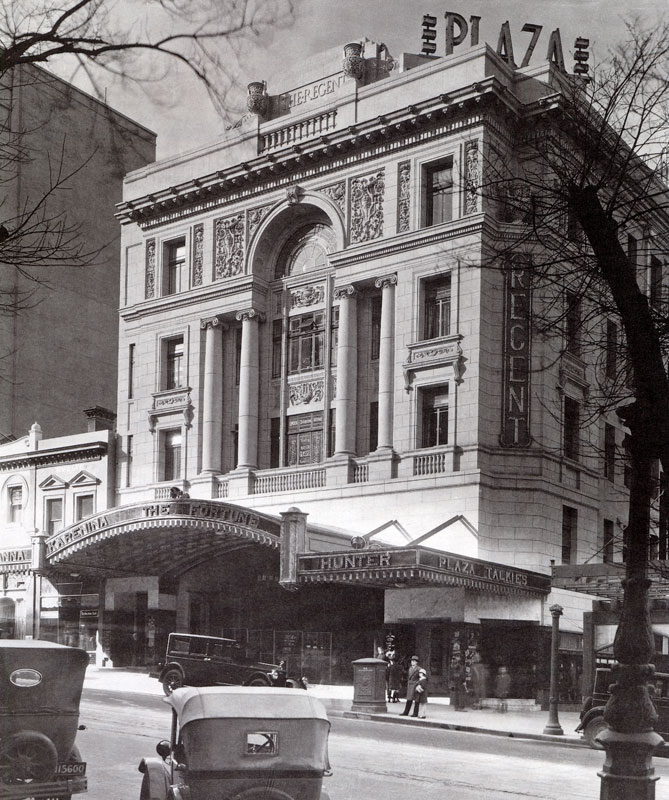 The Regent Theatre on the left in January 1964.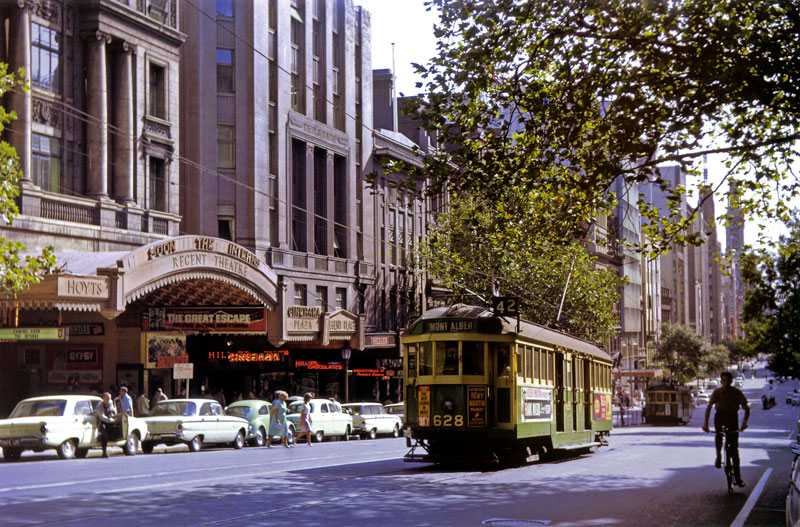 Below, two shots of my own.