Peter Maltezos
wrote on Thu, 18/04/2013 - 12:51
Queen Victoria Market
Bounded by Elizabeth, Victoria, Peel, Franklin, Queen and Therry Streets
Queen Victoria Market is Victoria's premier open-air market.
The Queen Victoria Market was officially opened on 20 March 1878, despite markets operating from the site in varying forms prior to that date.
The Lower Market (bounded by Elizabeth, Victoria, Queen and Therry Streets) is the oldest part of the Market.  It was originally set aside in 1857 for a Fruit and Vegetable Market due to over-crowding and congestion at the Eastern Market but the location was unpopular and the market gardeners wouldn't use it.  Instead it was used as a Livestock and Hay Market until it was permanently reserved as a Market in 1867.
Visitors come not only to shop, but also to be entertained by buskers who perform on the surround. The vibrant, cosmopolitan atmosphere of this historic site has endeared the Market to Melburnians for more than 125 years.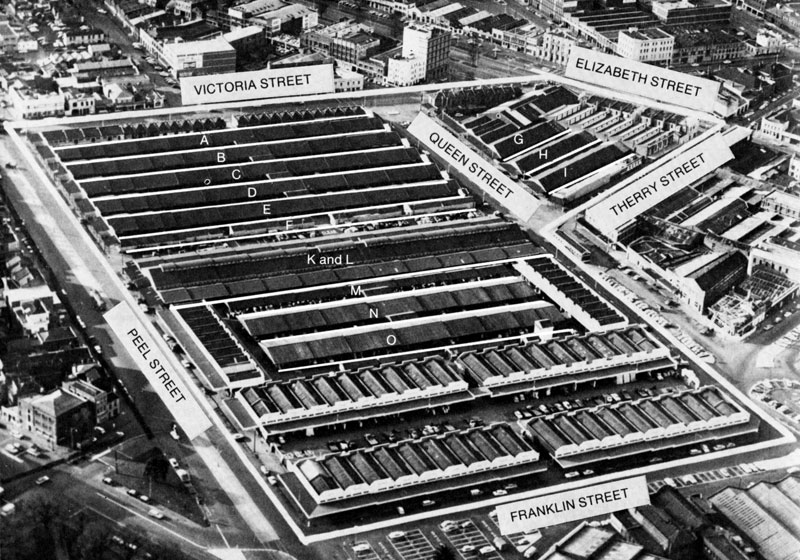 The Queen Victoria Market has changed over the years.
The sections M, N, O and the row of shops after that in the foreground of the above photograph have been demolished to make way for a car park.
Below, a Saturday morning scene on the Peel Street side of the market that you will not see anymore.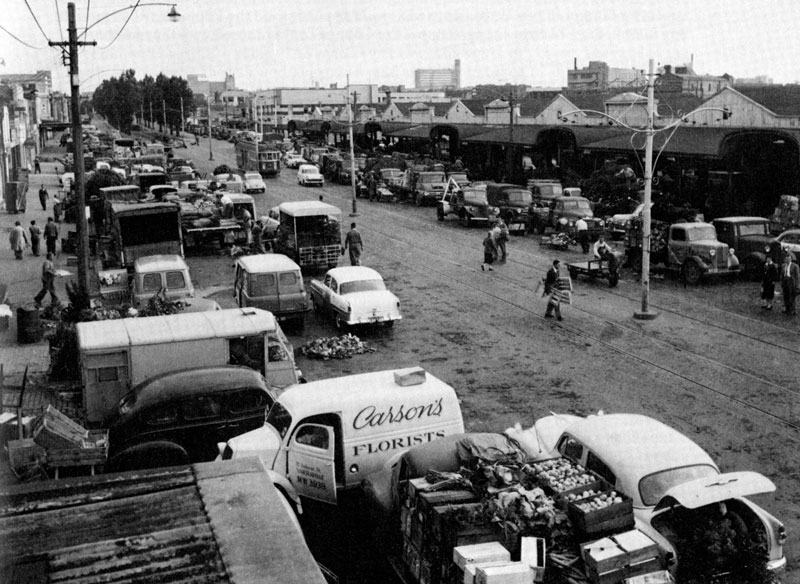 Two earlier shots.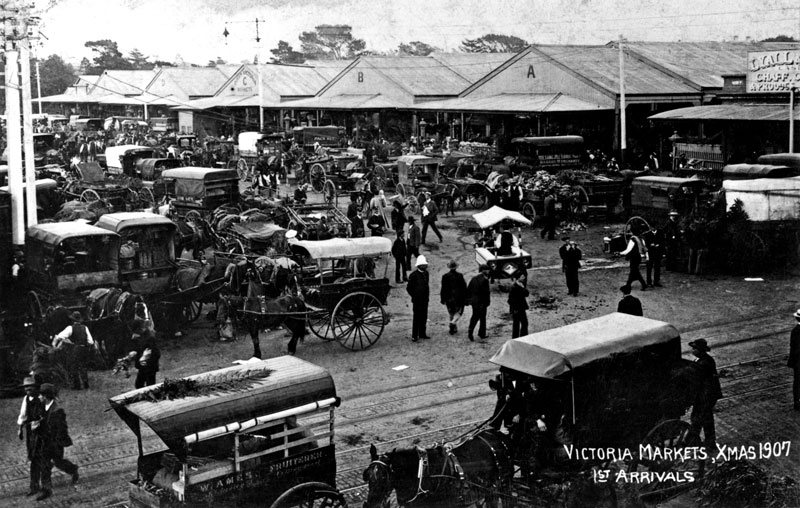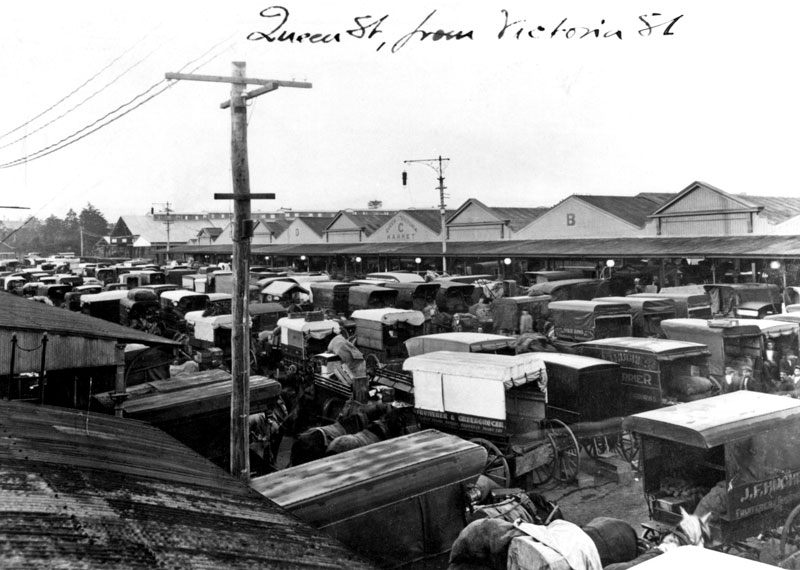 Photographs I've taken over the last few years.
Below, in 1884, William Salway designed a striking new front for the Meat Market, featuring relief sculpture of some of the livestock featured as meat inside.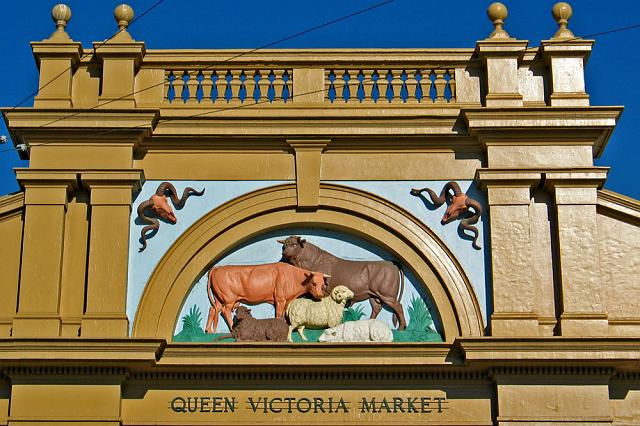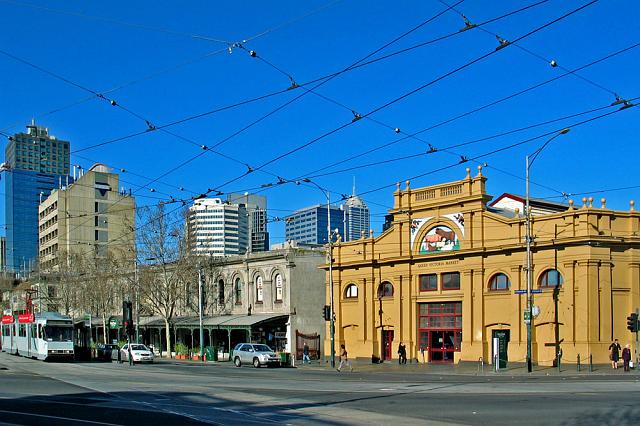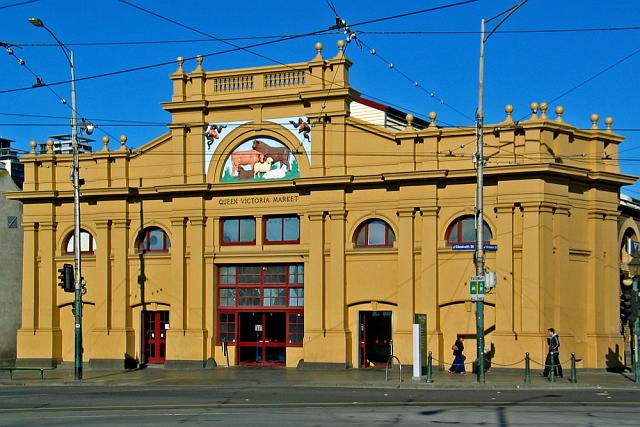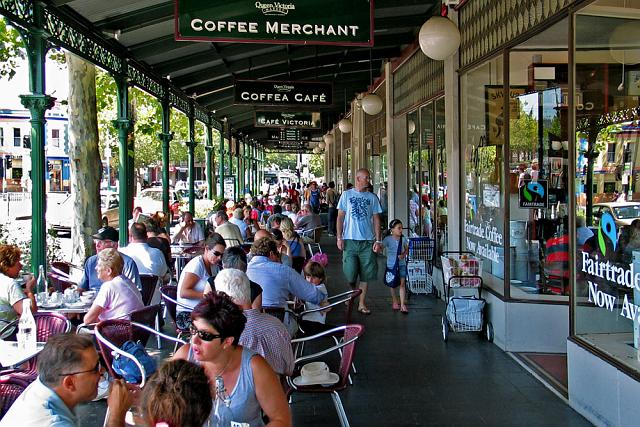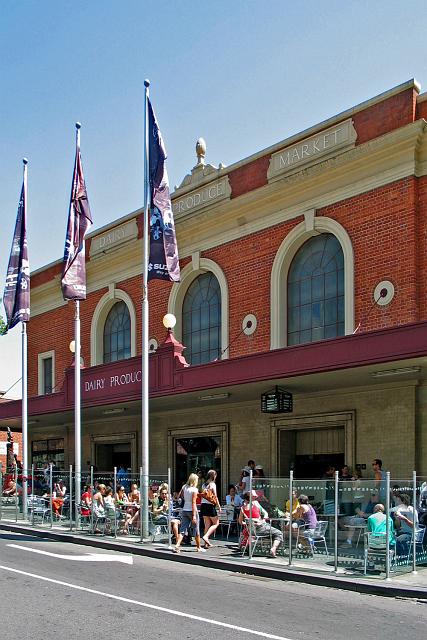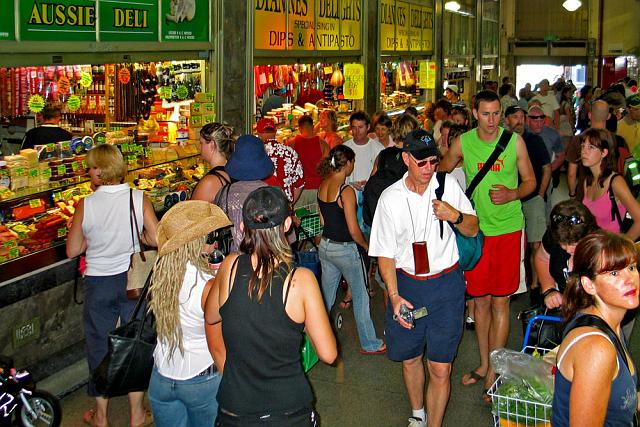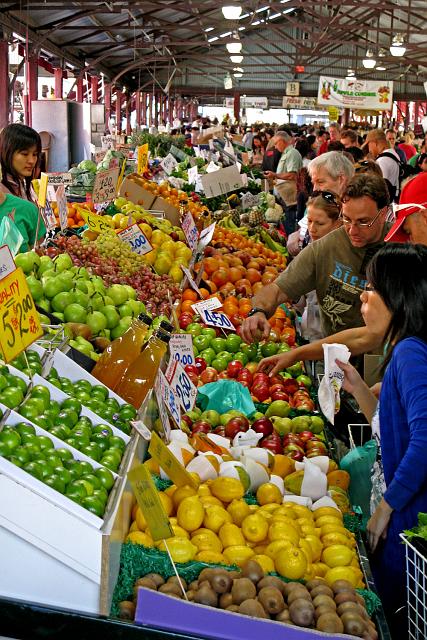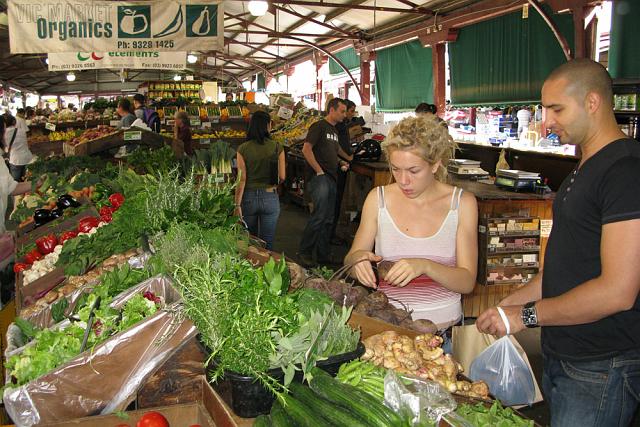 The next five are of the Night Market held every Wednesday night over Summer between 5:30pm and 10:pm.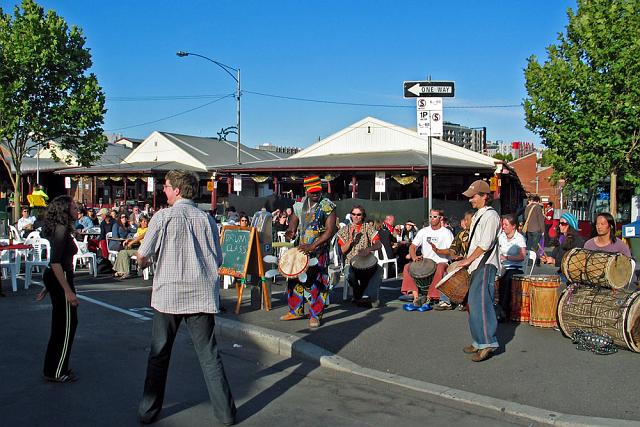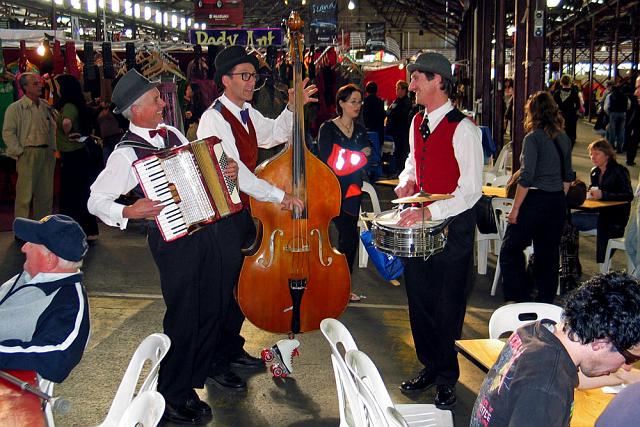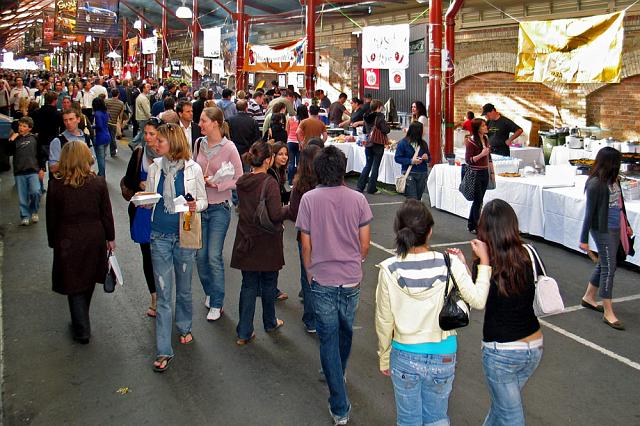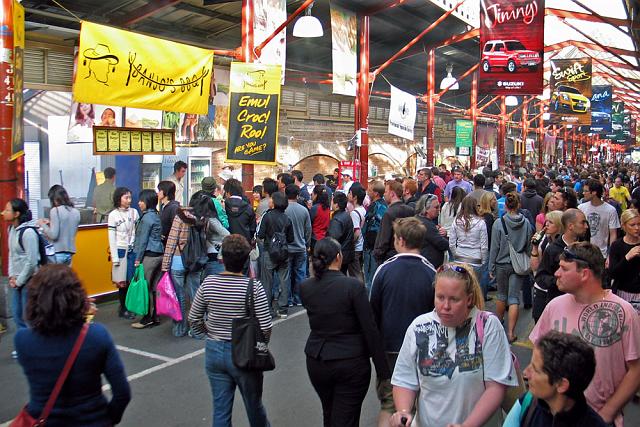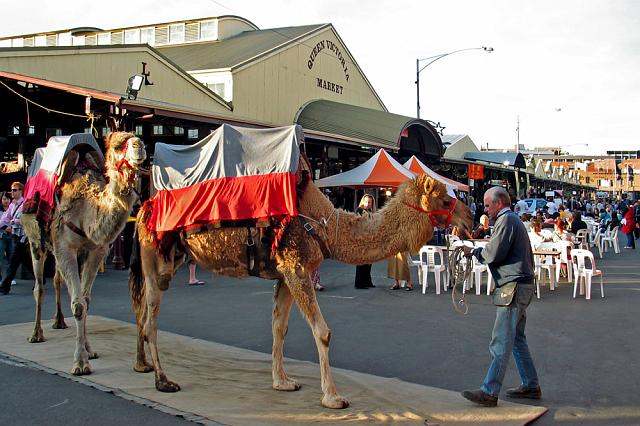 The market website: