Peter Maltezos
wrote on Thu, 02/05/2013 - 08:19
Text from Melbourne Architecture
Philip Goad
Professional Chambers
110-114 Collins Street
Bringing a decidedly English air to the upper end of Collins Street, the Professional Chambers were built as offices for the much earlier independent Church nearby.
Drawing from Elizabethan and Medieval Gothic sources, this fine symmetrical composition was, like the Austral Buildings opposite, a dramatic departure from the stuccoed Italianate residential facades of the previous decades.
Clustered tall chimneys, a visible terracotta tile roof, bay windows and steep brick gable ends impart picturesque urbanity and a street face of bold projection and recession.
Edwardian postcard showing the Professional Chambers.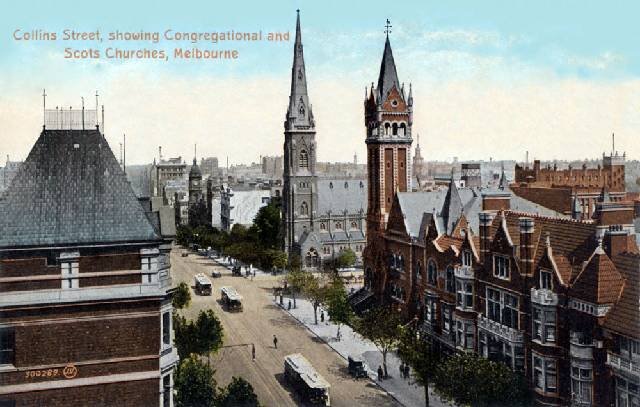 A couple of my own pics below.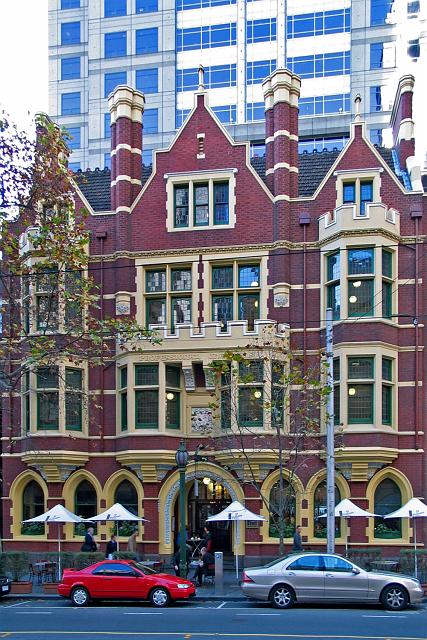 In front of the Professional Chambers.