Peter Maltezos
wrote on Tue, 09/04/2013 - 11:15
Text from Walking Melbourne
The National Trust guide to the historic and architectural landmarks of central Melbourne
Princess' Theatre
163-181 Spring Street
The first theatre on this site opened in 1854, and the present theatre was designed by William Pitt for the theatrical entrepreneurs Williamson Garner & Musgrove, and opened in 1886 with the Australian premier of The Mikado. It is considered an exemplar of the French Second Empire style, complete with multiple mansard domed roofs topped by cast iron crowns; the delightful leadlight windowed 'winter garden' foyer at the first floor was added in c1901 and the auditorium was rebuilt in 1922 in the 'Adam' style by theatre specialist Henry White. Facing an uncertain future in the 1980s, it was extensively restored in 1989 by Allom Lovell & Associates, and is now the Flagship of Melbourne's 'theatreland'. The Princess backs onto the rear of the former Palace Theatre, giving rise to the urban rumour that chorus girls would appear in one show, then run across the back lane to appear in another!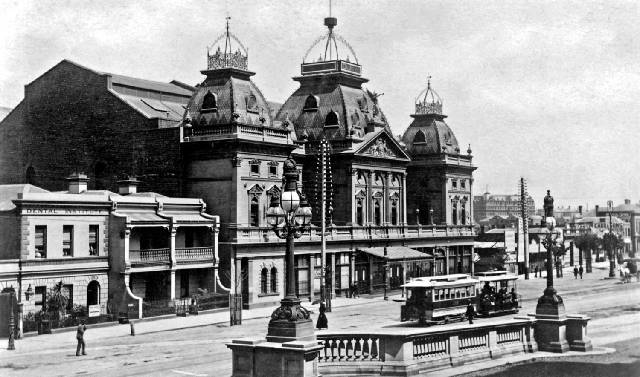 Princess Theatre, above and below, before balconies were filled in to create the 'winter garden' foyer in 1901.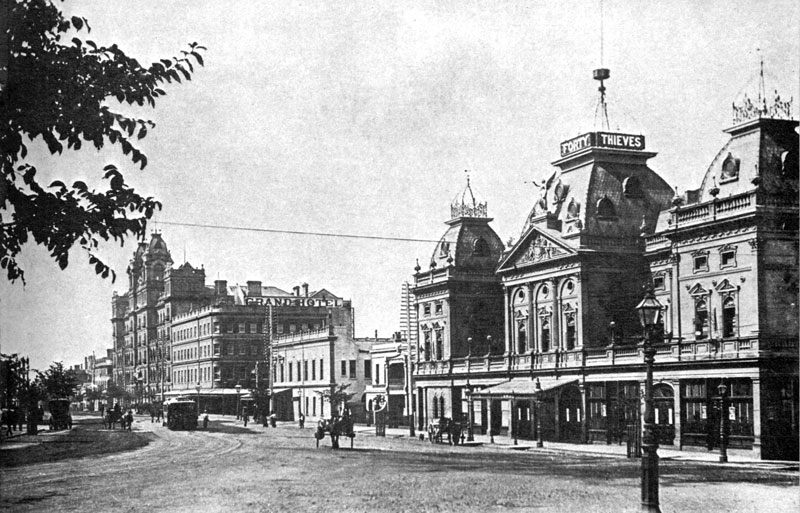 An old aerial.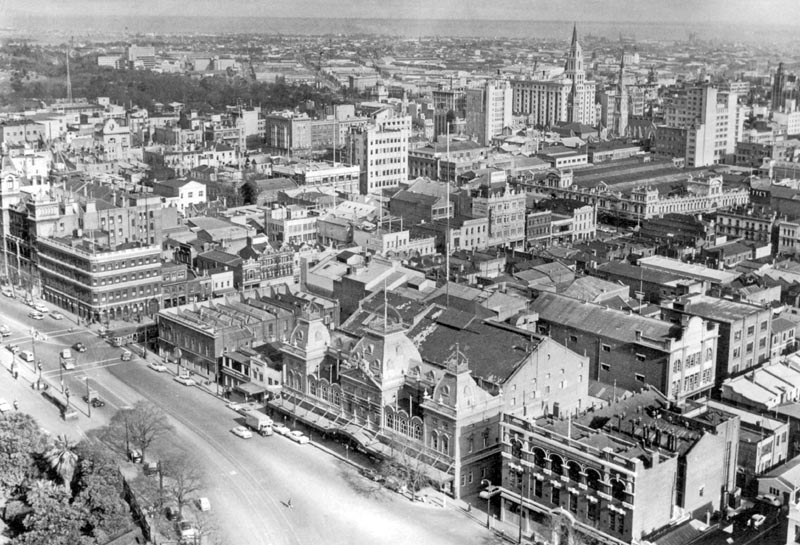 Four of my own below.