Peter Maltezos
wrote on Sun, 07/04/2013 - 10:59
Text from Walking Melbourne
The National Trust guide to the historic and architectural landmarks of central Melbourne
Parliament House
Melbourne's grandest public building is located in a position terminating the long vista up Bourke Street; the early date and monumental scale of the design indicates the huge aspirations of the young colony. Following furore about blocking views of St. Patrick's, and a competition that failed to generate a winner, the initial design was developed in 1855 by Peter Kerr and J G Knight. Construction in stages was immediately started, with the two parliamentary chambers opening in 1856, followed by the rear library and then Queen's Hall, but their rough bluestone exterior walls remained visible for many years because the grand street façade was not completed until 1892, following a search for a suitable Victorian stone. This imposing classical colonnade atop massive stairs, designed by Peter Kerr alone in 1877, is more grandiose than the original design (and is strikingly similar to the smaller Leeds Town Hall in the UK, completed in 1858). The delightful gardens and the ornate cast iron fence and lamps were added by 1892, but the north and south wings have never been completed, nor has the tall dome, the most well-known architectural statement in Melbourne never to have materialized. The craftsmanship and detailing throughout the building is of extraordinarily high quality, and the interiors are spectacular, particularly the plush Upper House, one of the finest spaces built in 19th century Australia, Queens Hall and the vestibule. Commonwealth Parliament sat here from Federation in 1901 until its move to Canberra in 1927.
What Parliament house would look like if it is ever completed.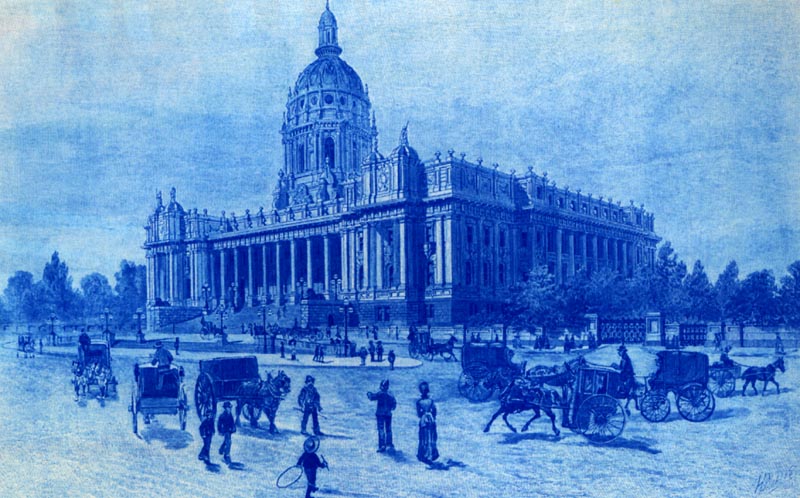 Edwardian postcard showing south-west corner.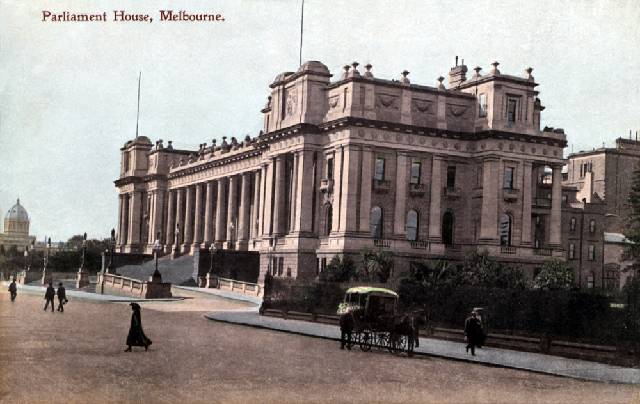 The north-west corner.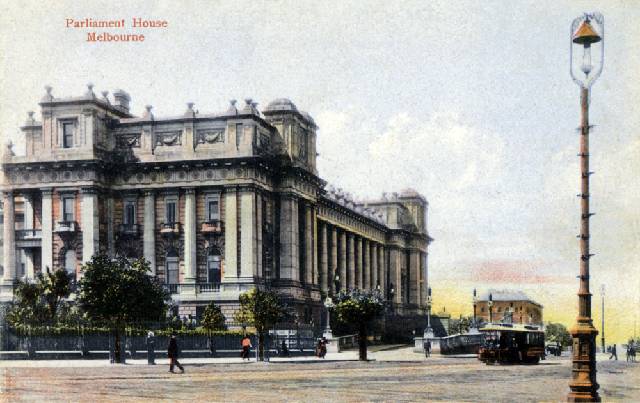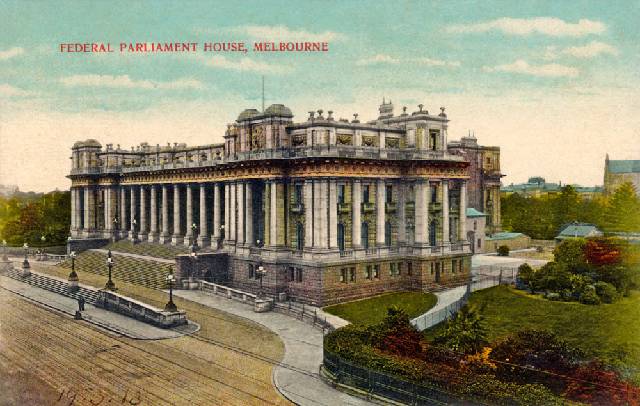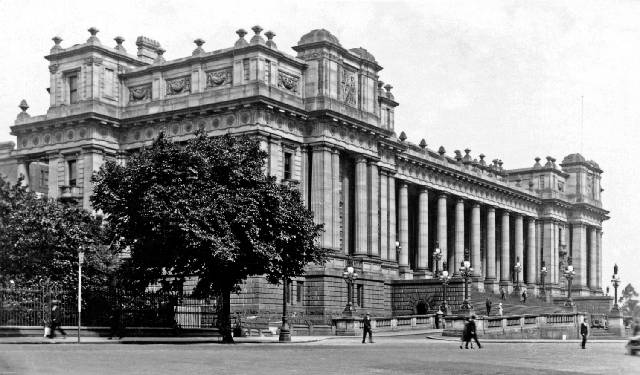 Parliament House in the 1960s.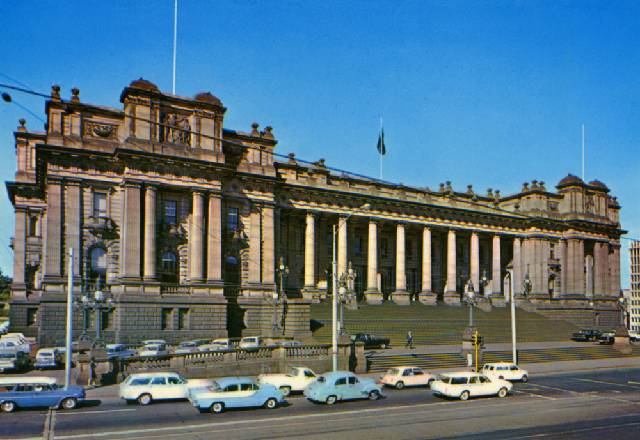 The Vestibule.
Queen's Hall.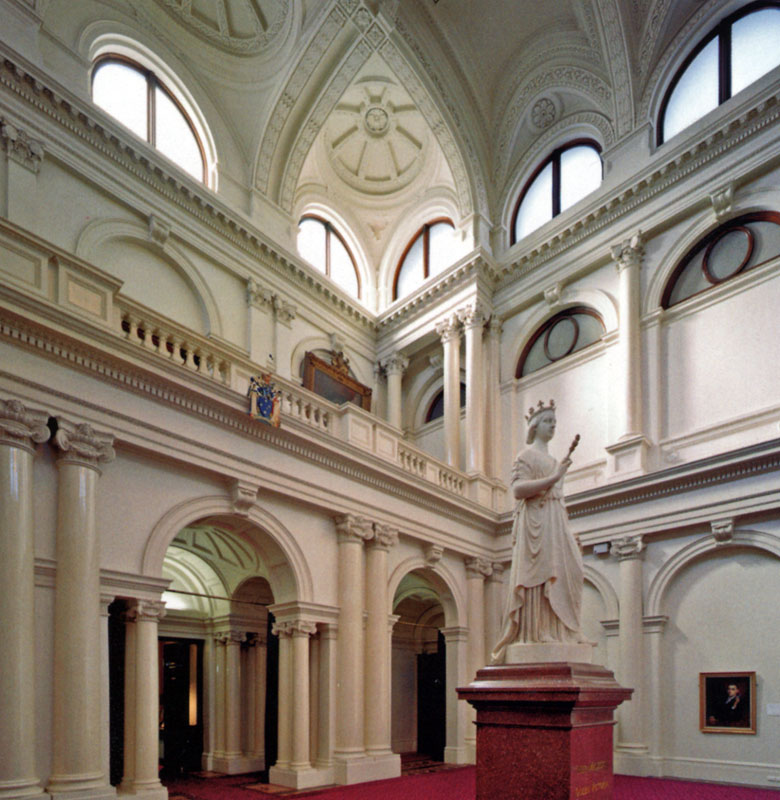 Queen's Hall ceiling.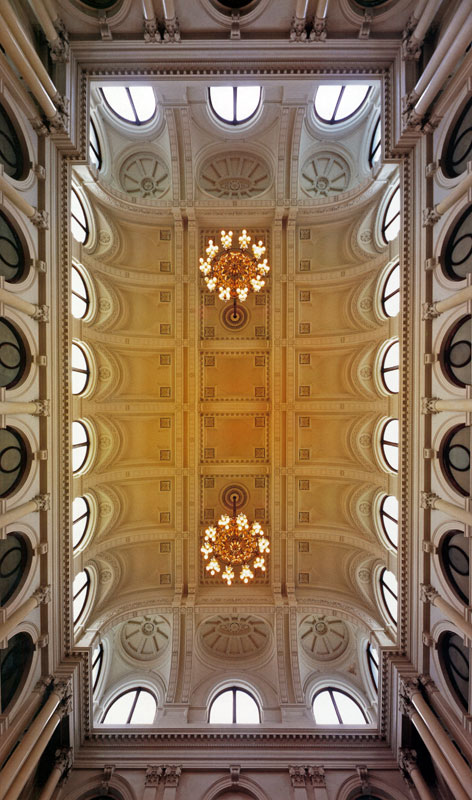 Legislative Assembly.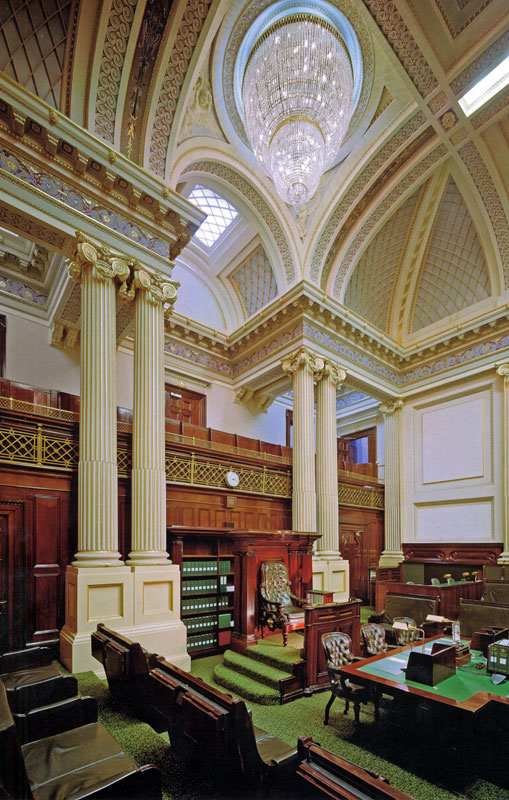 Legislative Council showing ceiling.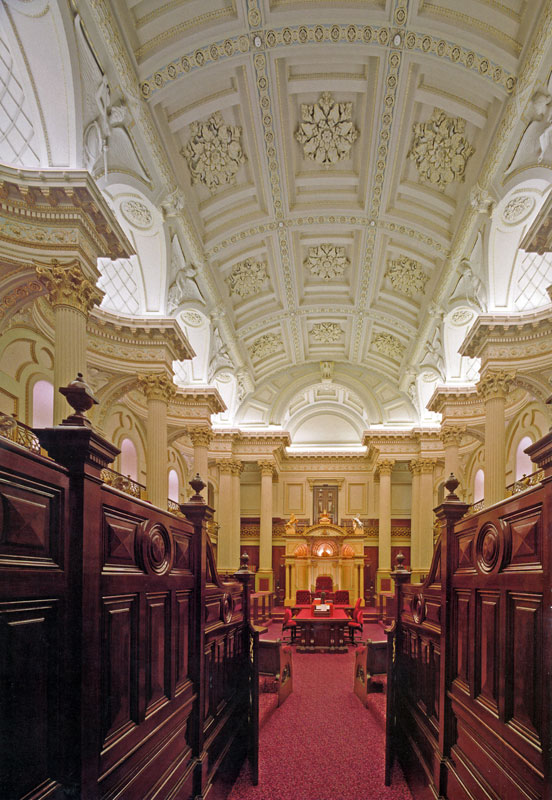 Legislative Council.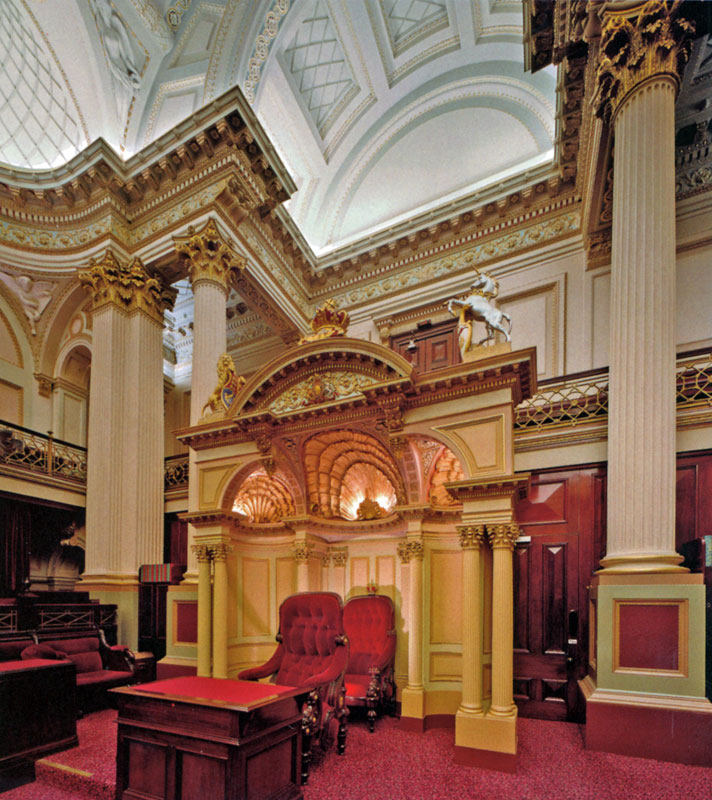 From the balcony, Legislative Council.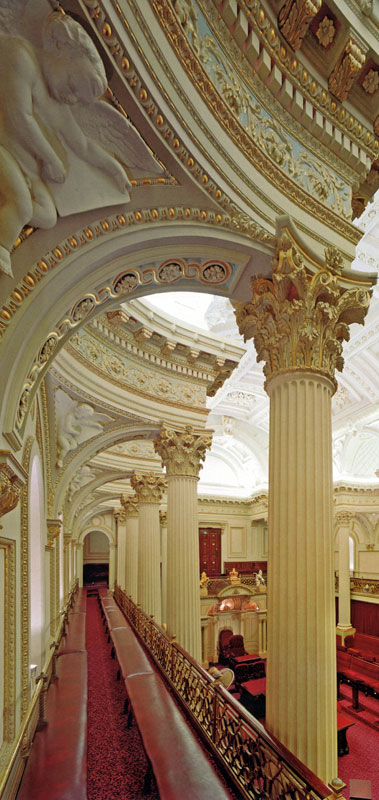 Parliament Library.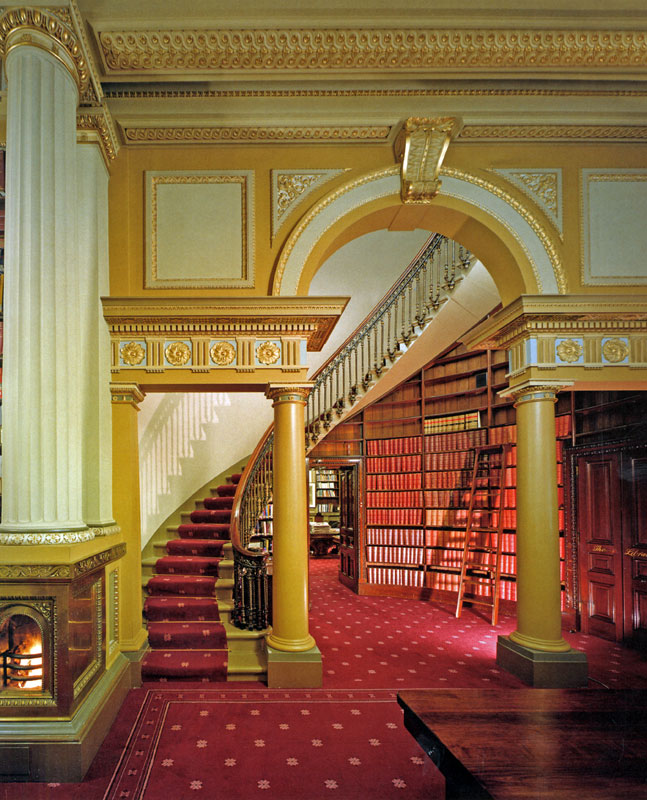 Recent postcard of Parliament House.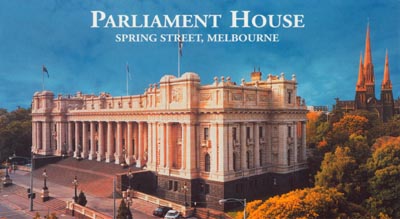 My own photographs below.