Peter Maltezos
wrote on Wed, 12/06/2013 - 08:21
Text from Walking Melbourne
The National Trust guide to the historic and architectural landmarks of central Melbourne
Nicholas Building
27-41 Swanston Street
An impressive example of the Commercial Palazzo form, replete with Stripped Classical elements such as giant columns, balconies and huge cornice, this office block was designed by Harry Norris, completed in 1926, and built for the Nicholas family, made wealthy by inventing a local version of aspirin.
Much of the interior is unchanged, such as the charming glass roofed Cathedral Arcade on the ground floor, the marble stairs, and tiled corridors, and the equally charming 'lift ladies' operate one of the few manual lifts left in the city.
Photographs of my own below.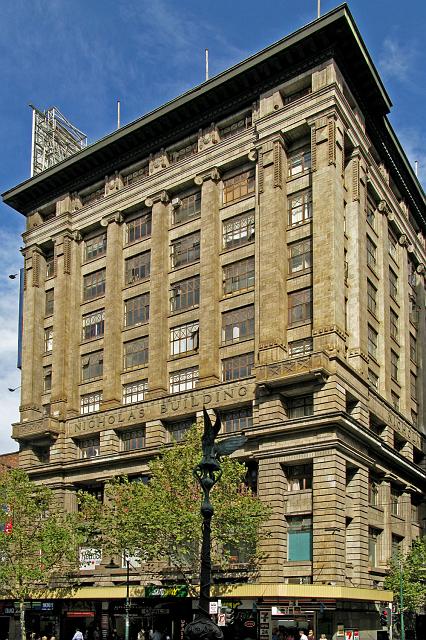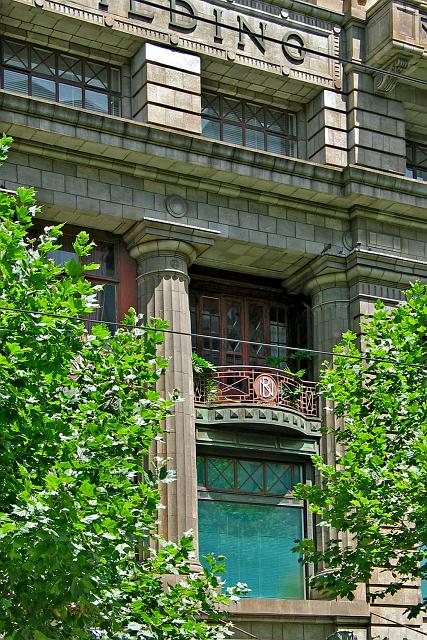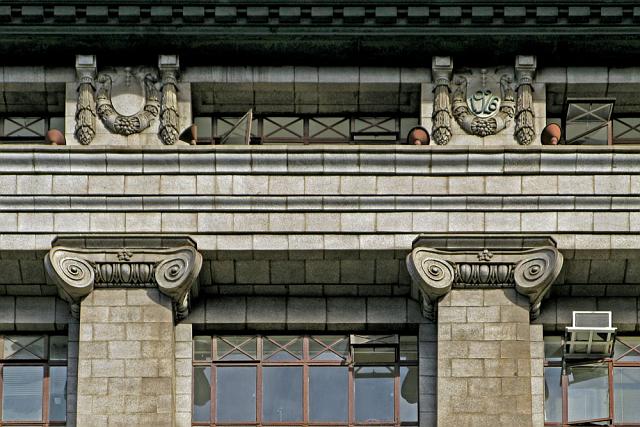 The eight images below are of Cathedral Arcade on the ground floor of the Nicholas Building.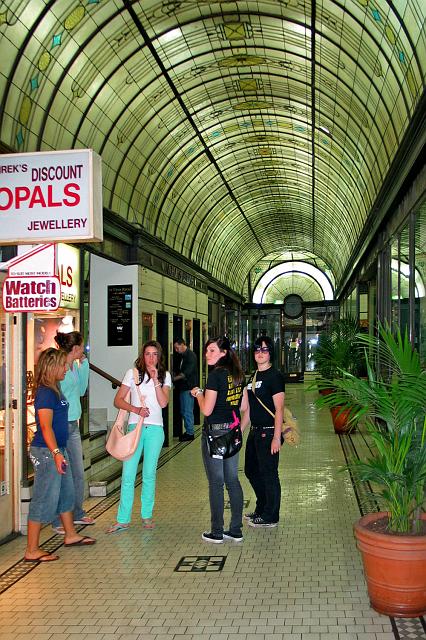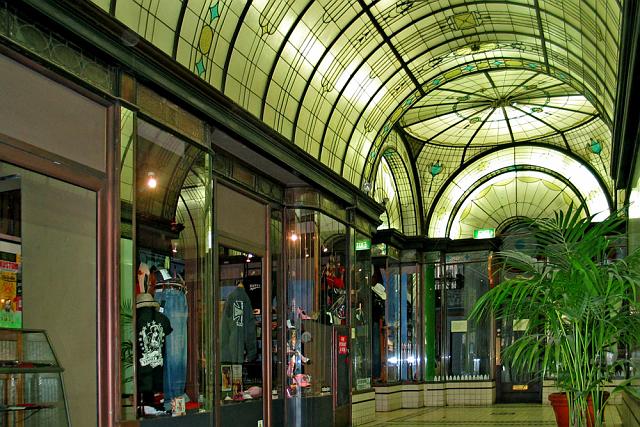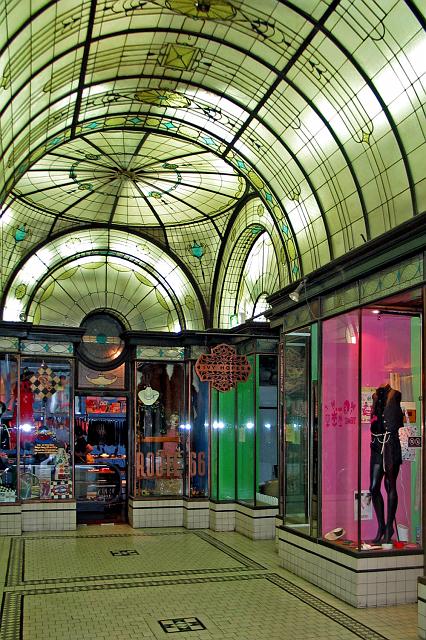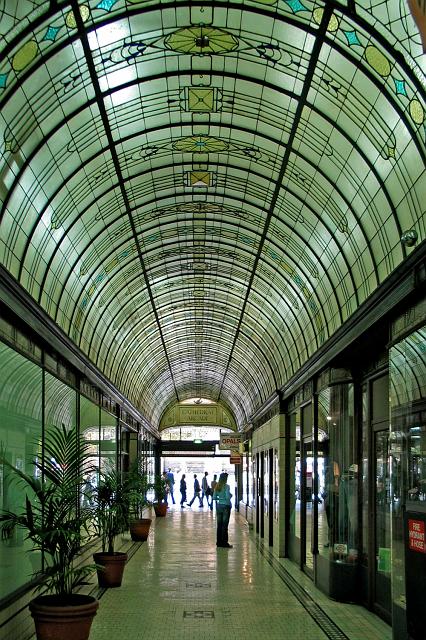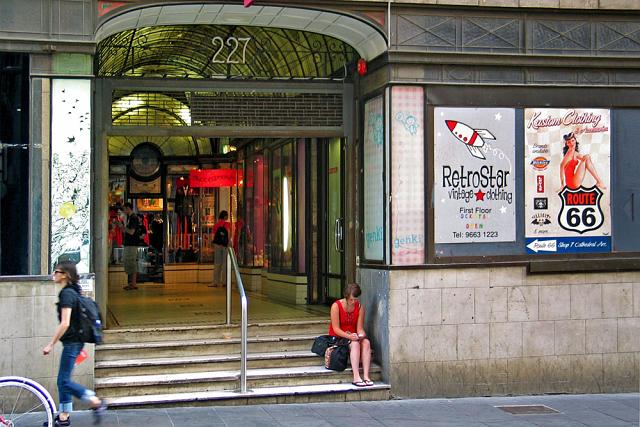 Next three down, one of the former shops, Route 66.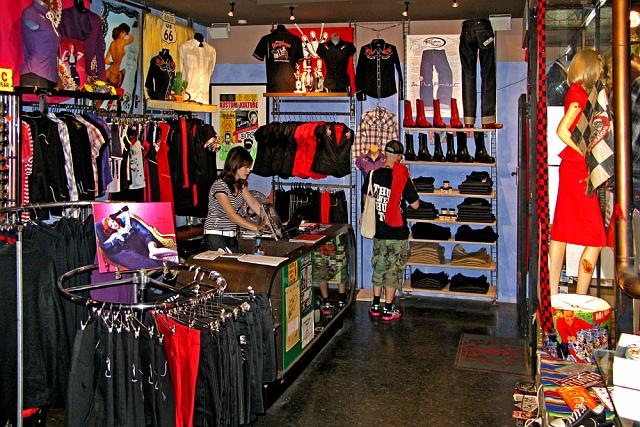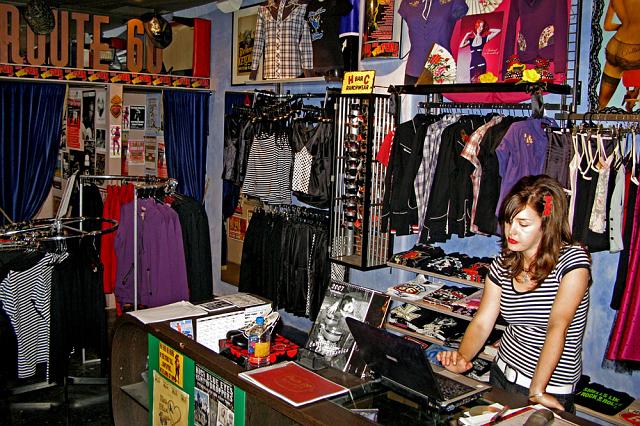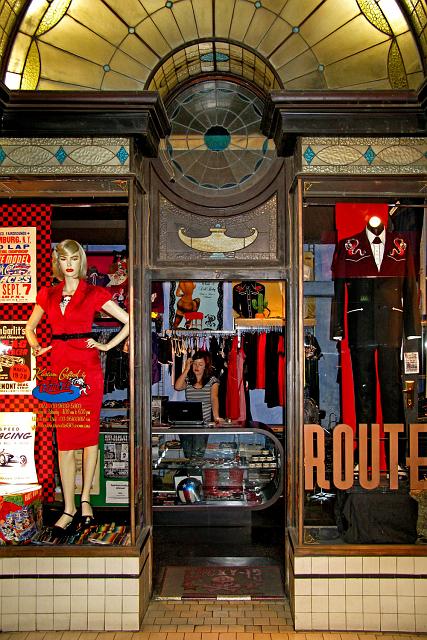 The back of the building once had a Banksy artwork.