Peter Maltezos
wrote on Sun, 16/06/2013 - 09:07
Text from Melbourne Architecture
Myer Emporium
314-336 Bourke Street
1933 HW and FB Tompkins
Napier Waller (Mural Hall)
The Myer Emporium is the vertical Streamlined Moderne member of the seriers of Myer buildings that lie between Bourke and Lonsdale Streets. Sidney Myer replaced his 1913 store with this one in 1931, during the Depression, a brave move achieved only through 24-hour shifts that enabled the store to open for Christmas in 1933. The building is externally relatively undistinguished, apart from its clock, repetitive façade and parapet of fins. Its most striking feature is inside. The Myer Mural Hall features the work of artist Napier Waller, who had lost his right arm during World War 1, then learnt to paint with his left arm and went on to become Melbourne's major mural artist. His Myer murals depict women in all manner of fields; women's fashion throughout history; and sea and land transport vehicles throughout history.
Below, a painting of the Myer building ~ 1930s.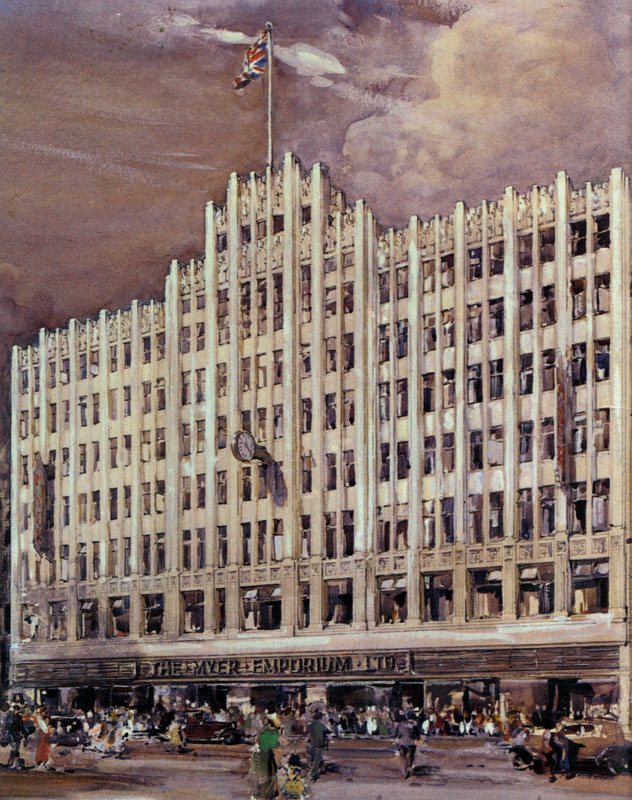 Next seven down, from several years ago, starting off with the Bourke Street façade.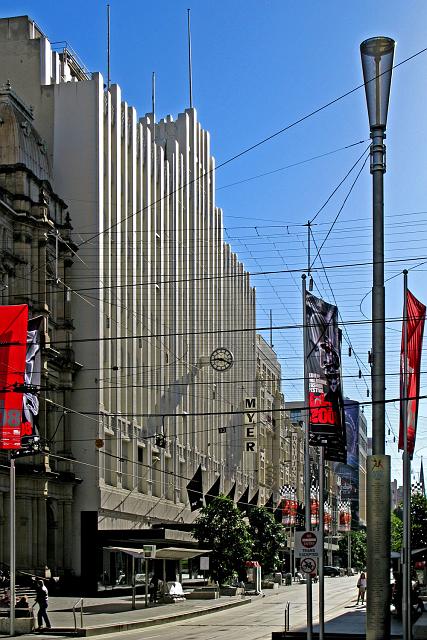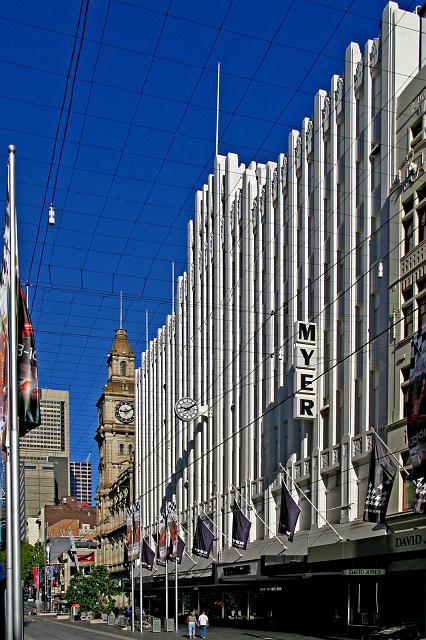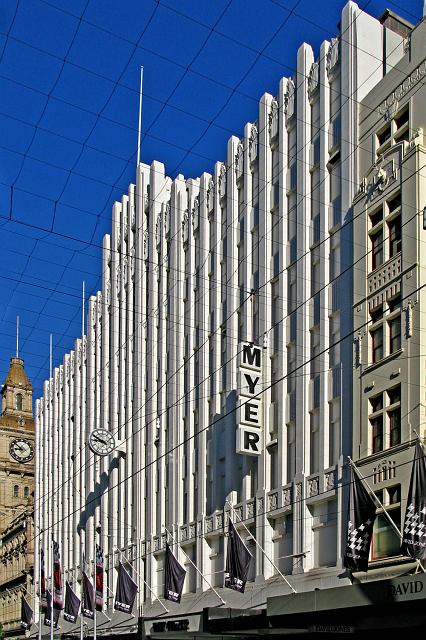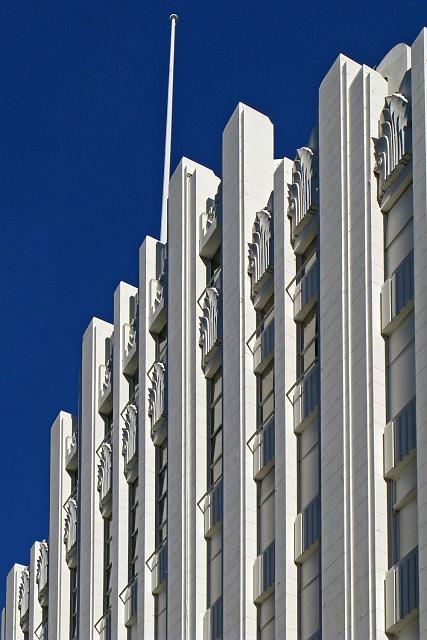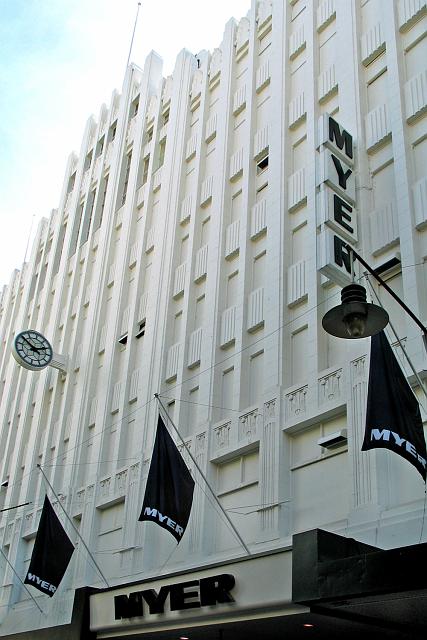 Currently in storage and to be rebuilt/reassembled, the footbridge in Little Bourke Street that connected the Bourke Street building with the Lonsdale Street building.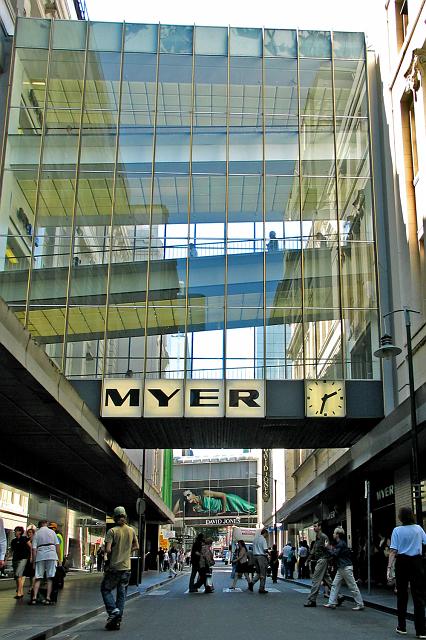 Lonsdale Street façade.
Notice the 'S' in MYER'S has been filled in for the recent name change to MYER.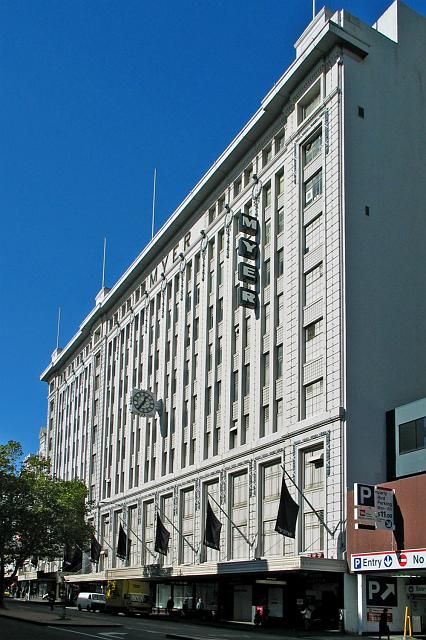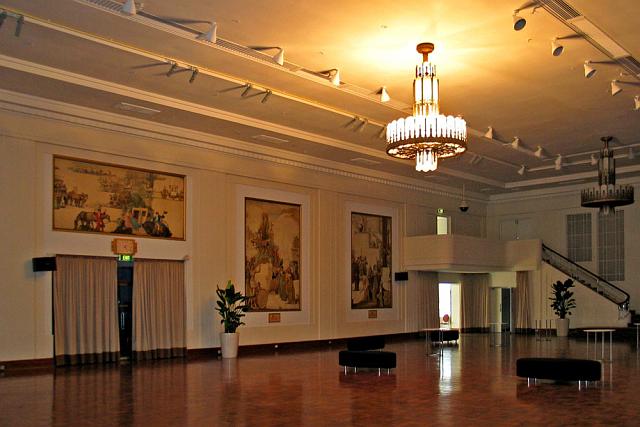 Above, the Napier Waller Myer Mural Hall from a few years ago and below, during a fashion show in the 1960s.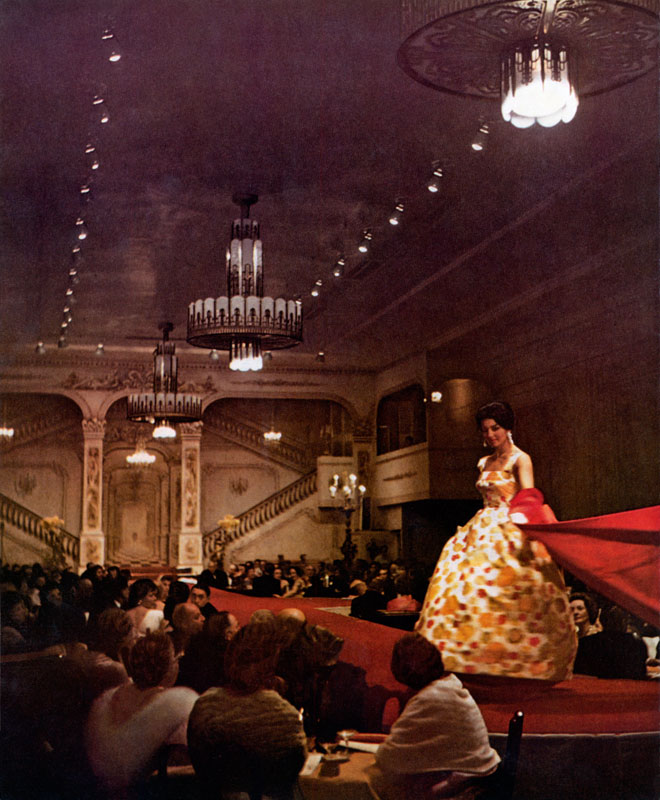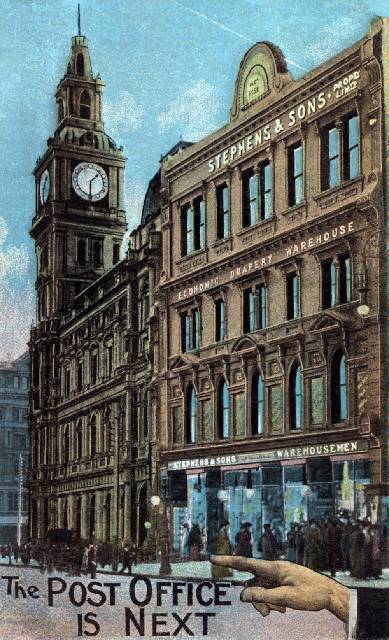 Above, the department store that Myer took over and later demolished.
Below, The group of stores that Myer occupied on Lonsdale Street, later demolished for its Lonsdale Street Building.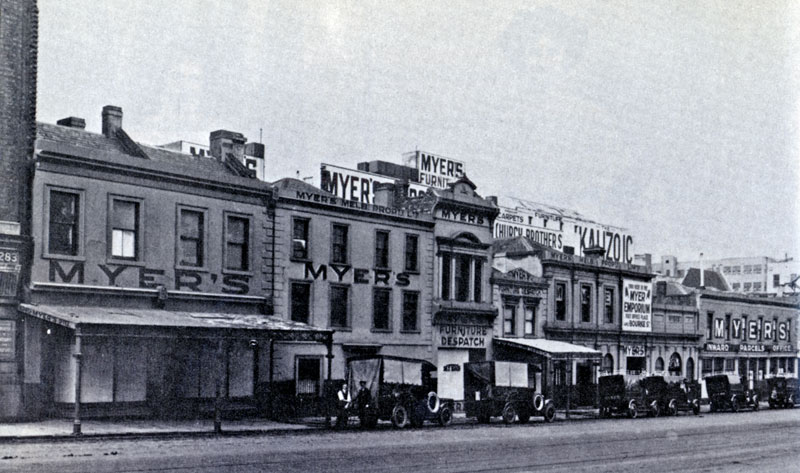 The first Myer's store in Australia seen below in a Bendigo postcard (middle right).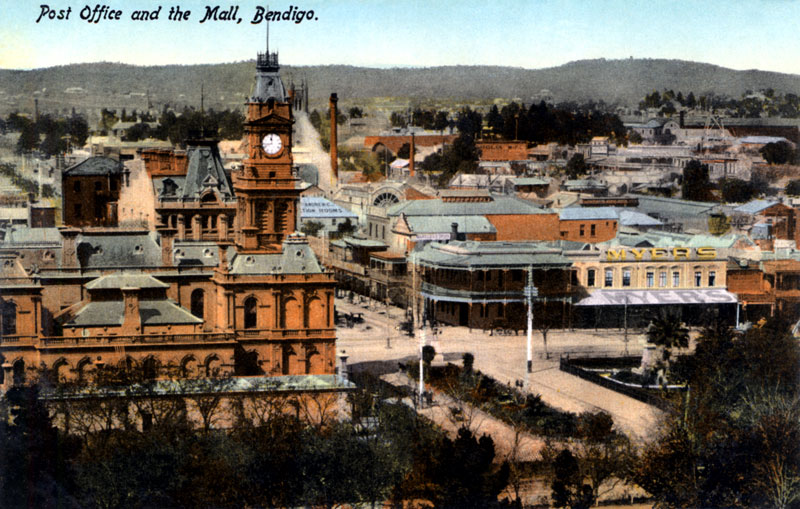 Below, ~ 1930s, the scene on the pavement in front of Myer's (Bourke Street) during a sale.