Peter Maltezos
wrote on Wed, 18/09/2013 - 22:44
Monaco House
Ridgway Place
Built: 2008
Architect: Robert McBride
Monaco House is a little hidden treasure located on Ridgway Place, one of the myriad laneways for which Melbourne is internationally renowned. Located opposite the Melbourne Club at the eastern end of the central business district, the active and unexpected facade enlivens the area and intrigues passers-by.
This building was built for the Honorary Consul of Monaco and is the first to be granted naming rights outside Monaco. On a site of just 101 square metres, the building is four storeys high and includes a cafe, consular activity, offices, meeting areas and a rooftop garden. In the words of critic Simon Drysdale, Monaco House "participates in the city as laneway art as well as a building" - the facade is generously expressive in both form and surface textures. Internally, the geometric, permeable profile of the facade continues - the walls flow on to become the upholstered ceiling, folding surfaces create a play of light and shadow, a cave-like balcony is built into the third level, and the roof terrace is a warped green platform.
A couple of my own photographs below.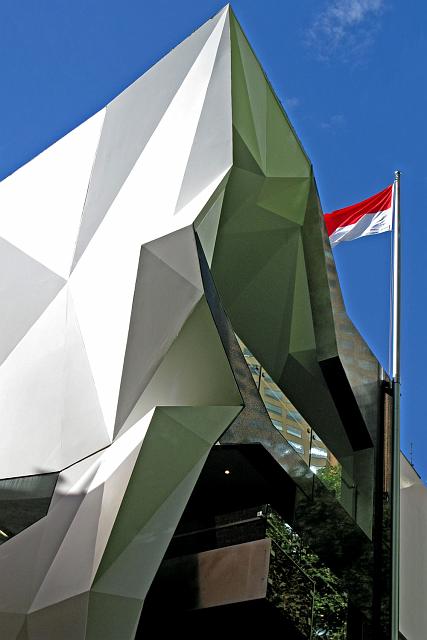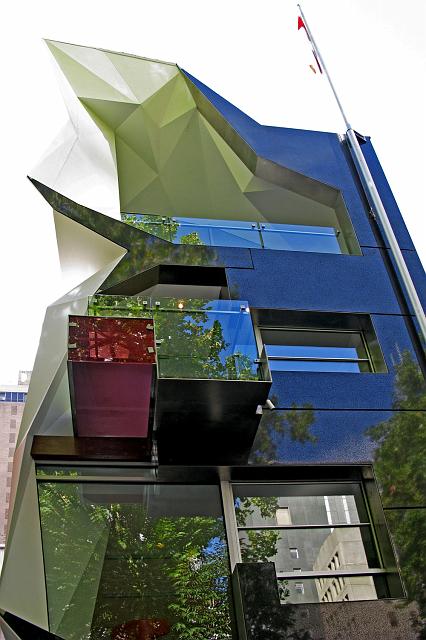 The interior photographed by Trevor Mein.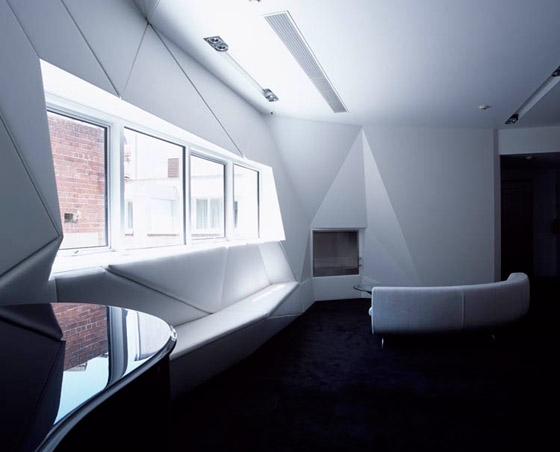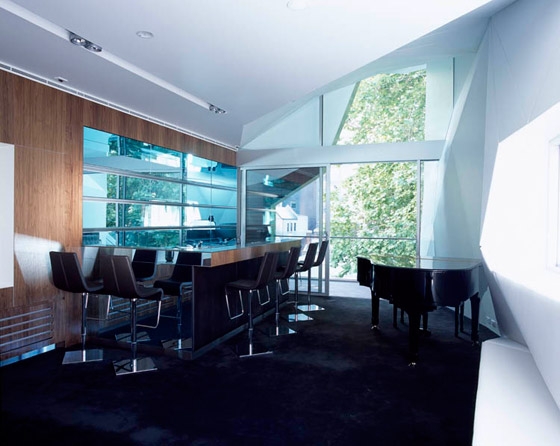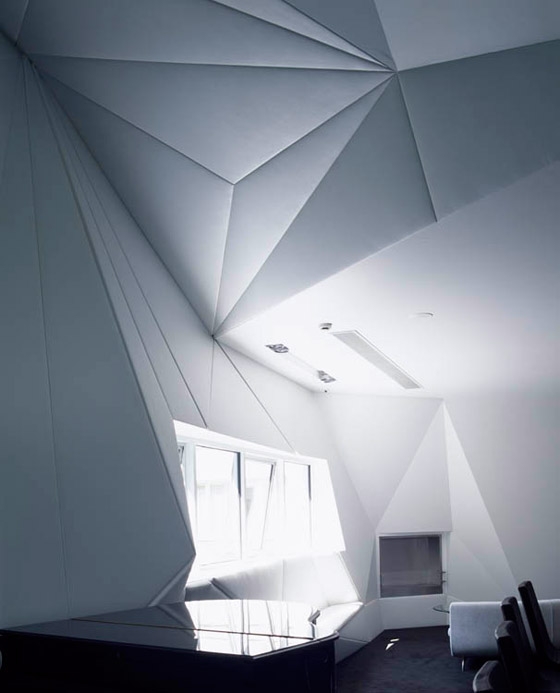 http://www.architonic.com/aisht/monaco-house-mcbride-charles-ryan/5100344