Peter Maltezos
wrote on Fri, 03/05/2013 - 08:12
Text from Melbourne Architecture
Philip Goad
Mitchell House
352-362 Lonsdale Street
1936 Harry Norris
The commercial equivalent of Burnham Beeches, Mitchell House is Harry Norris's finest central city design in the streamlined Moderne style.
With its prominent corner siting and off-centre vertical frame to emphasise its curved corner, and its curlicued Art Deco wrought-iron gates, Mitchell House is an exemplar for devotees of the Moderne. Norris was a prolific designer of 1920s and 1930s commercial buildings such as the Nicholas Building (1926-27), and Majorca House (1928-29).
Three of my own photos below.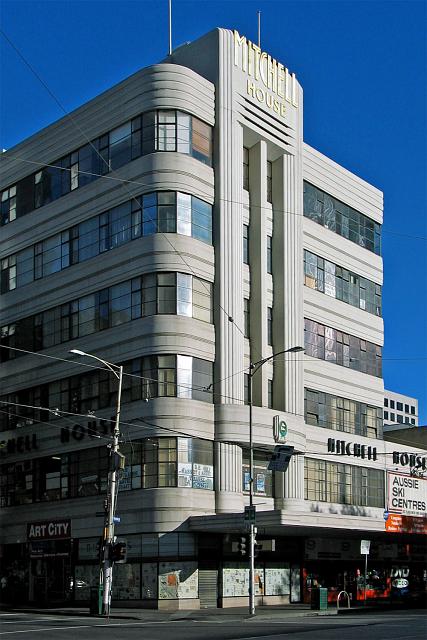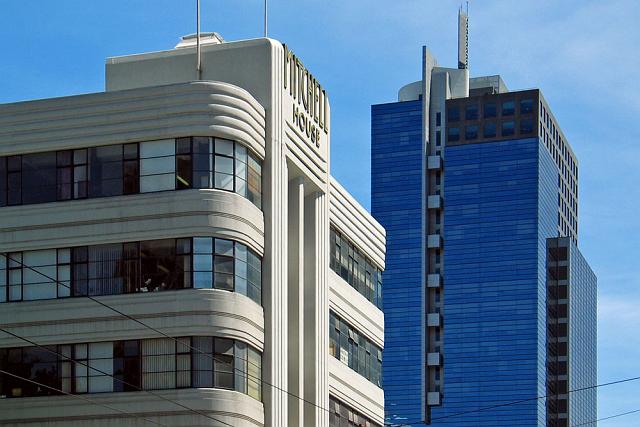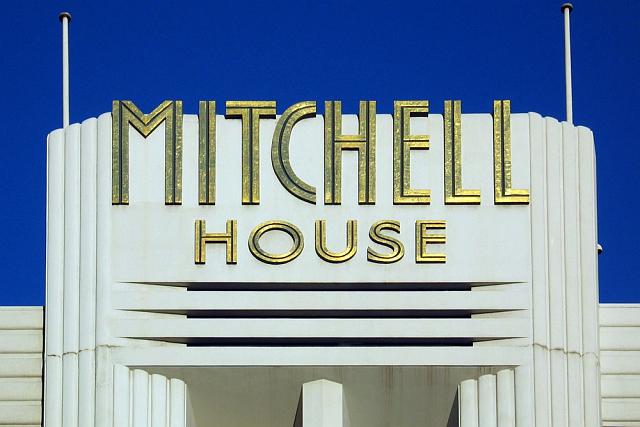 The entrance on Lonsdale Street.
Photo above from:
http://artdecobuildings.blogspot.com.au/2009_07_01_archive.html