Peter Maltezos
wrote on Fri, 29/03/2013 - 22:14
Melbourne's Trams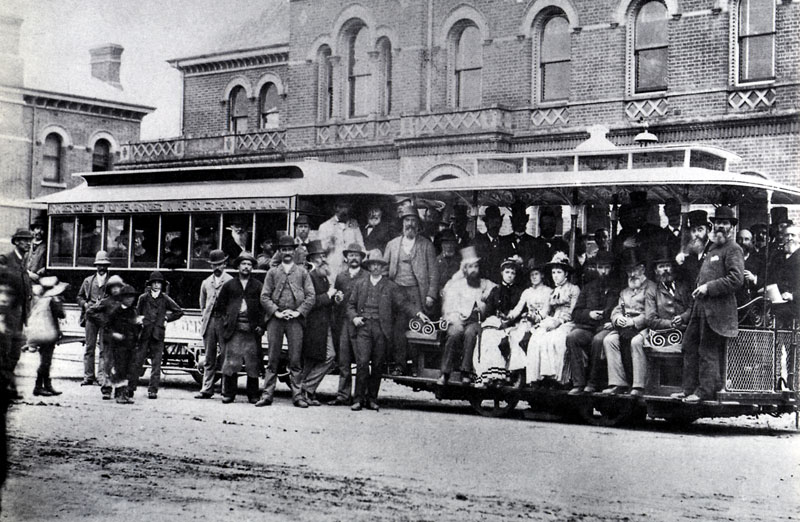 First trip of a cable tram on the Richmond route, 11 November 1885.
Cable tram on Spring Street, in front of Parliament House.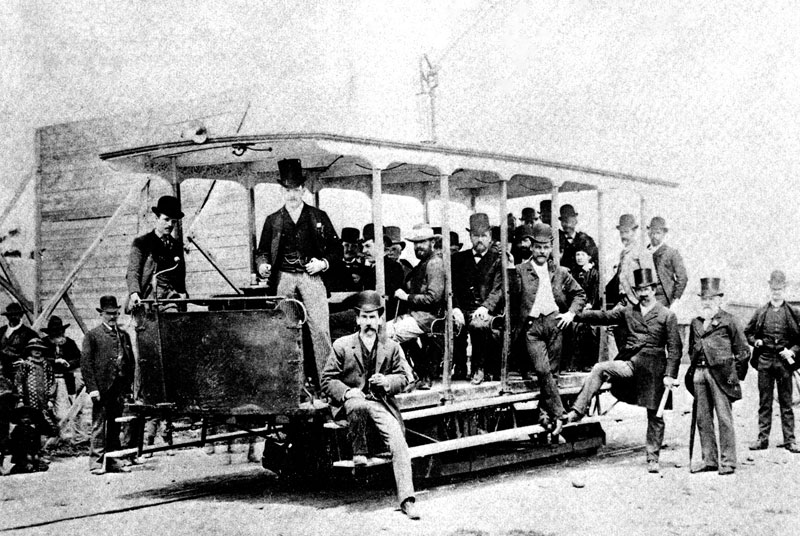 Melbourne's first electric tram above and the more advanced second model below.
Operated in the years 1889-1896 between Box Hill and Doncaster along Tram Road.
These were the first electric trams to be introduced in the Southern Hemisphere.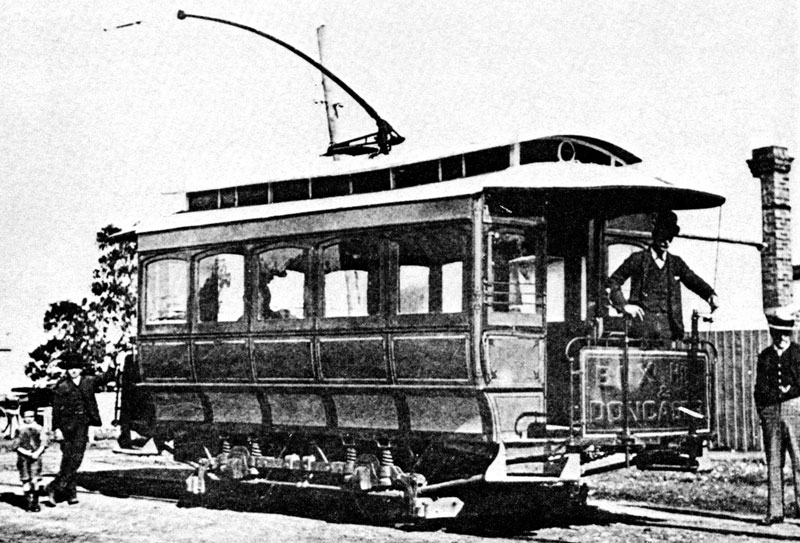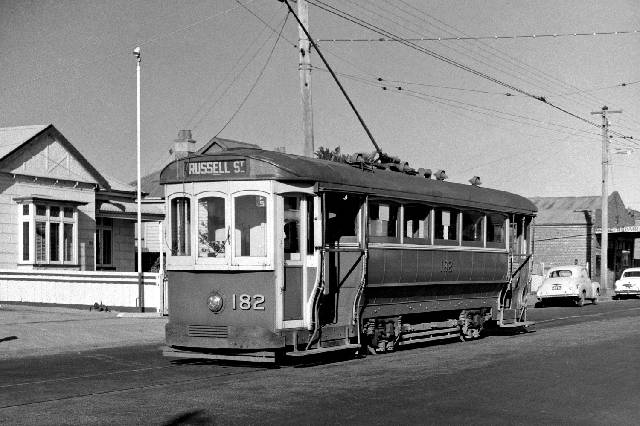 T class built in 1917.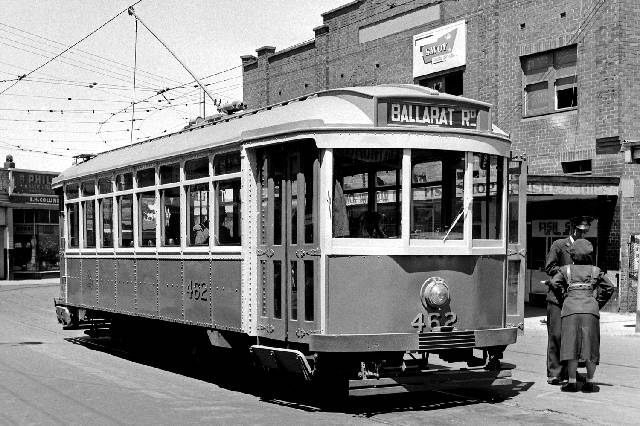 X1 class single truck tram.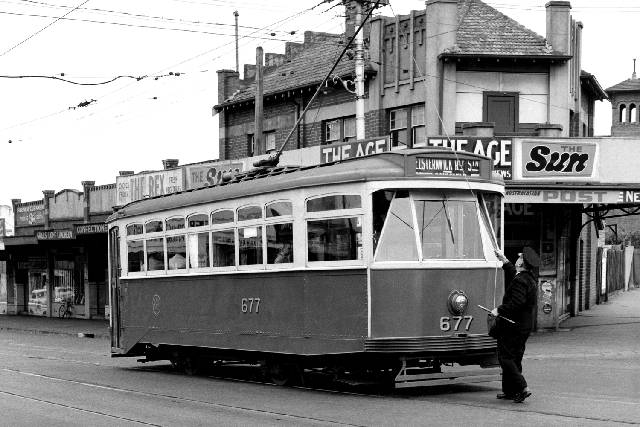 X2 class single truck tram.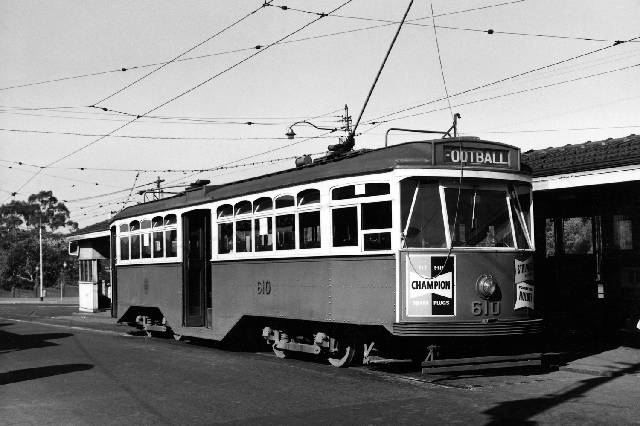 Y1 class experimental tram at Princess Bridge tram stop.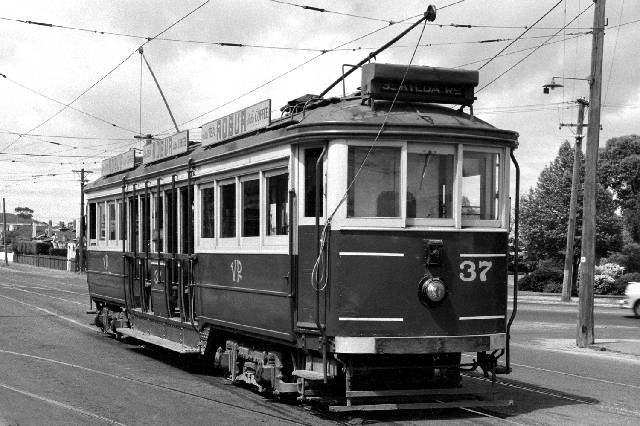 Victorian Railways tram run by the railways also included broad gauge lines between St. Kilda railway station and Brighton Beach.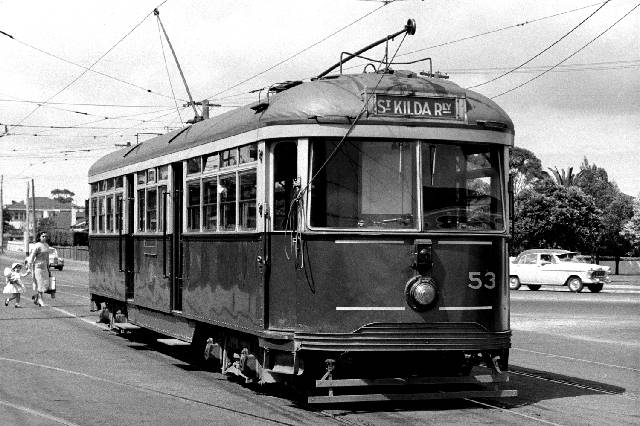 Victorian Railways tram outside Elwood Depot.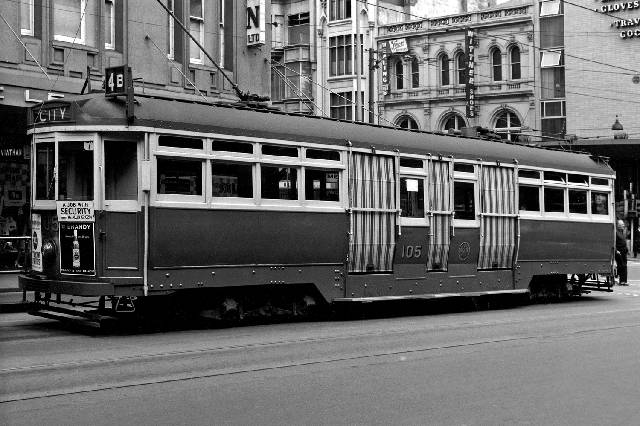 L class tram on Swanston Street.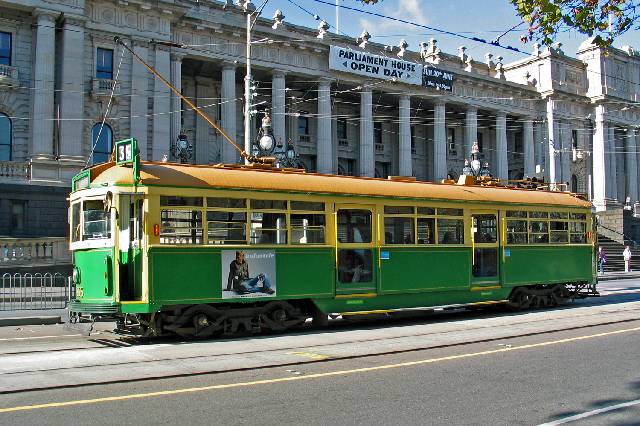 W6 class tram, built between 1936 - 1956.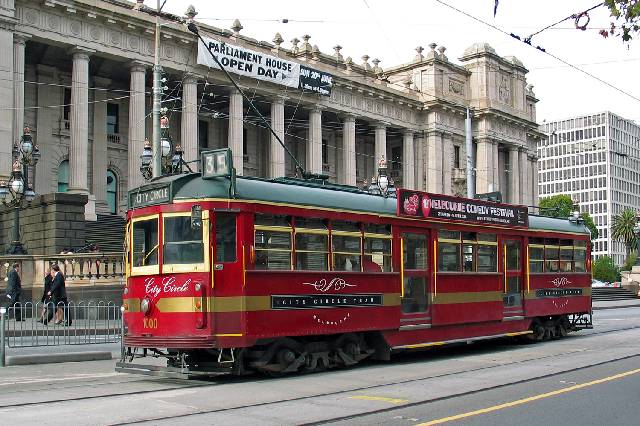 Free City Circle tram.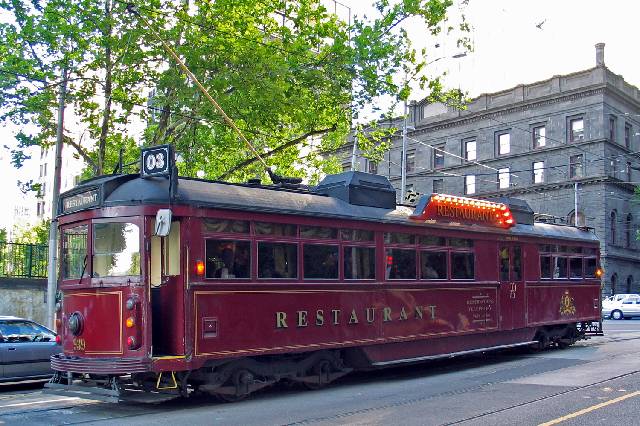 The Restaurant tram, very popular with tourists.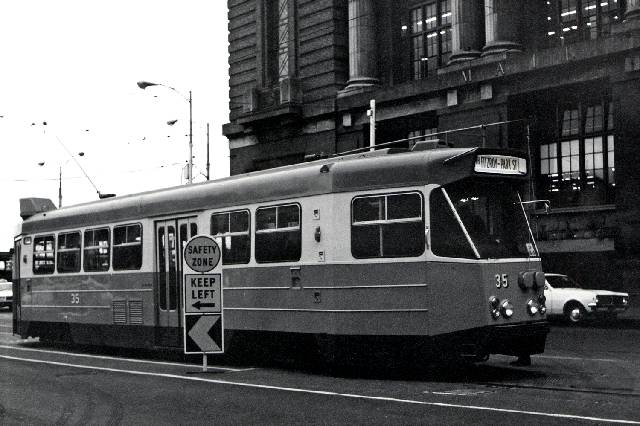 Z1 class with only two doors per side, 1975.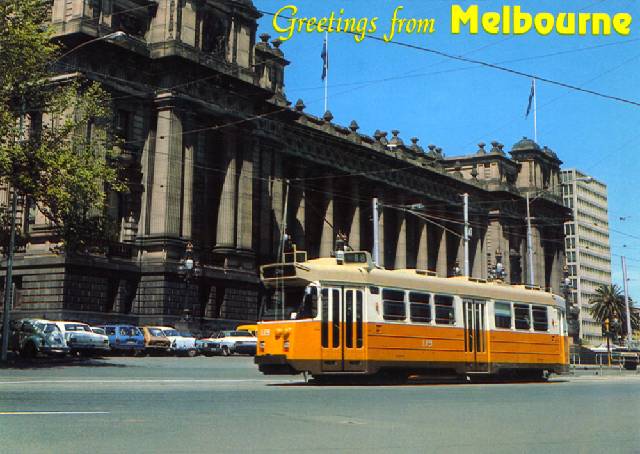 Z3 class with original colour scheme and trolley pole.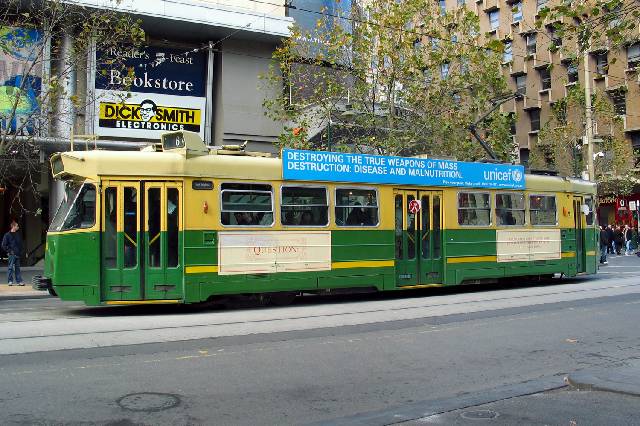 Z3 class with pantograph instead of trolley pole and three doors per side.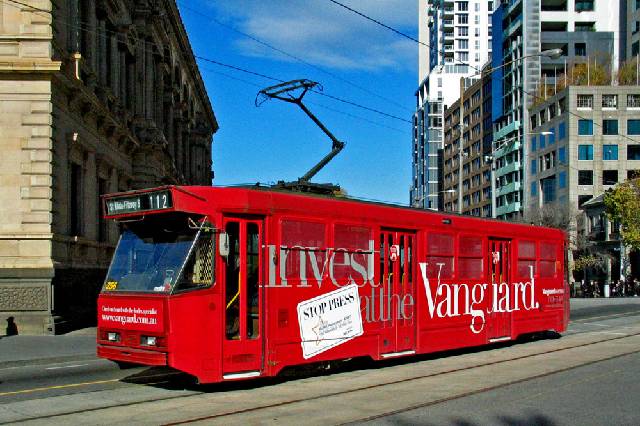 A2 class, first with pantograph.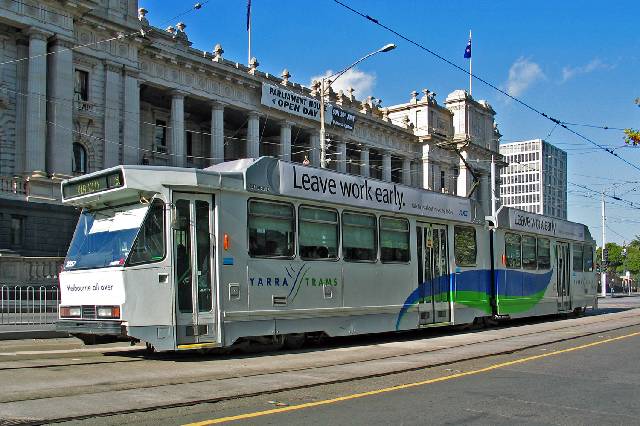 B2 class, 23.65 metres long and seats 76.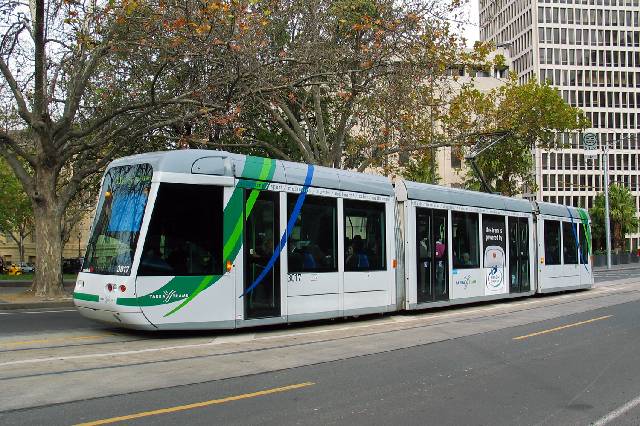 C class Citadis tram, from Alstom, France. First trams to be fully imported into Australia since the mid 1920s.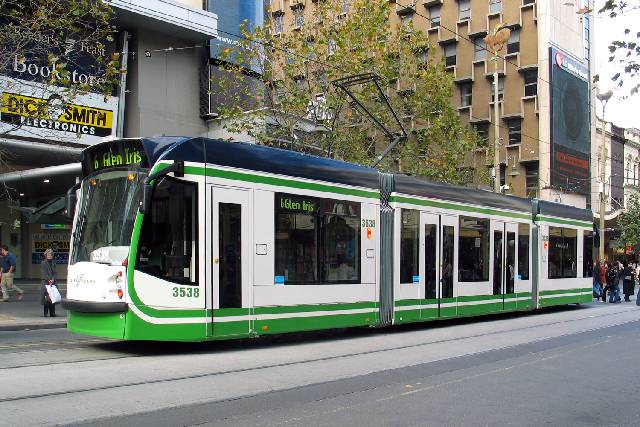 D1 class 3 module Combino from Siemens, Germany.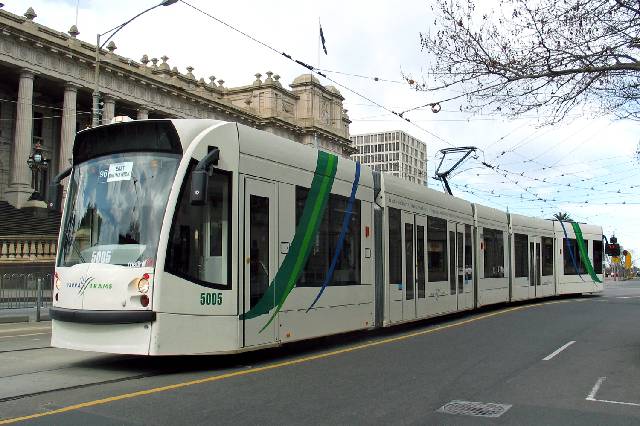 The five-module Combino can carry 190 customers and is 30m long, the longest in the network.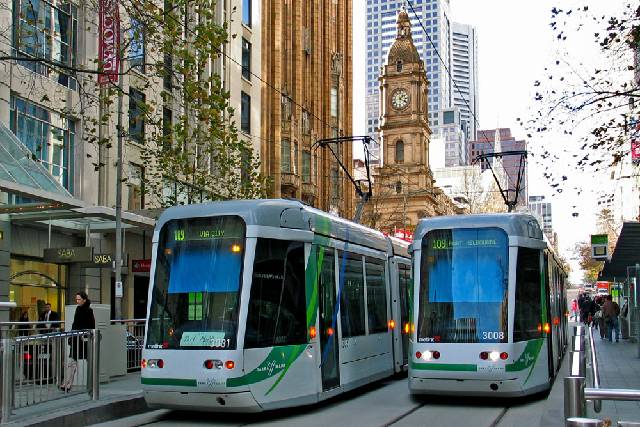 Citadis trams stationed at a Collins Street Super Stop.