Peter Maltezos
wrote on Wed, 17/04/2013 - 08:20
Text from Walking Melbourne
The National Trust guide to the historic and architectural landmarks of central Melbourne
Melbourne Town Hall
Corner Swanston and Collins Streets
The Town Hall reflects the civic pride of Melbourne's citizenry, and the Italianate / French Second Empire design, dominated by a spire-like clock tower, served as a prototype for most town halls in Victoria. Designed by Joseph Reed and partner Frederick Barnes, the main hall was built by 1867, the tower added in 1888. After a fire, the auditorium was enlarged and rebuilt in 1928 in a Stripped Classical style by Stephenson & Meldrum, graced with large murals by Napier Waller. The Administration Building designed in a closely matching style by Grainger Kennedy & Little with JJ & EJ Clark, was opened in 1910, and includes the ornate Council chambers, with rich timber and plaster decoration inspired by native plants.
Melbourne Town Hall before the portico was added in 1888 and the auditorium enlarged in 1928.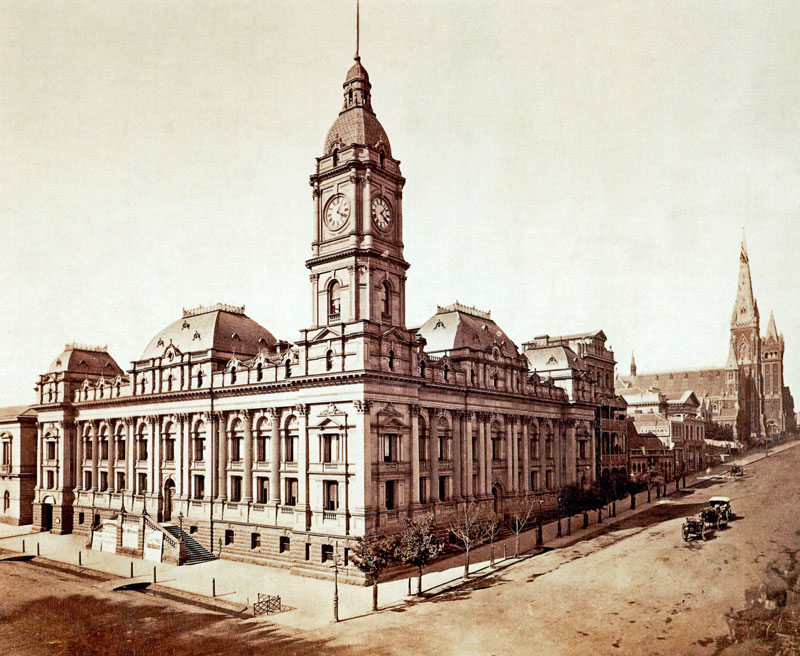 The interior of the old smaller Town Hall auditorium that was destroyed by fire in 1925.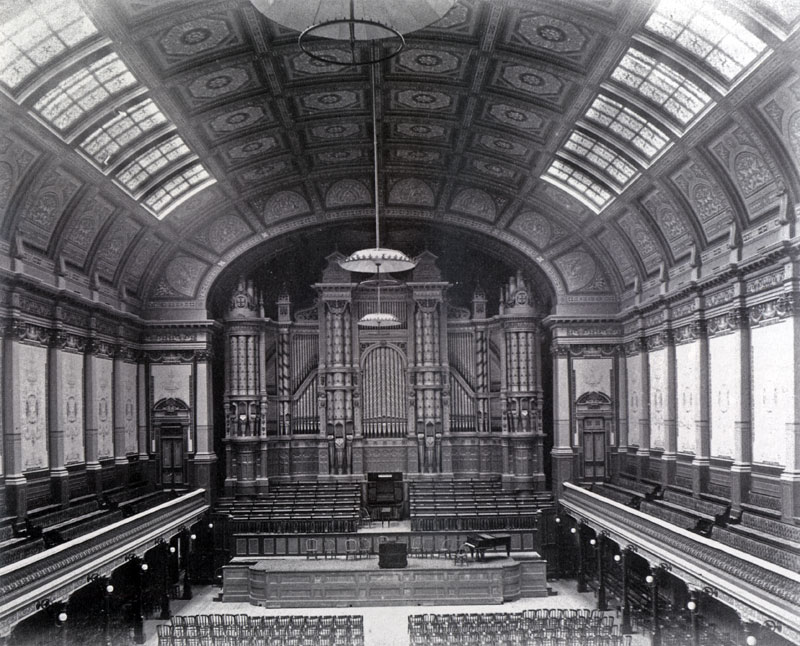 Postcards of the Melbourne Town Hall throughout the ages, below.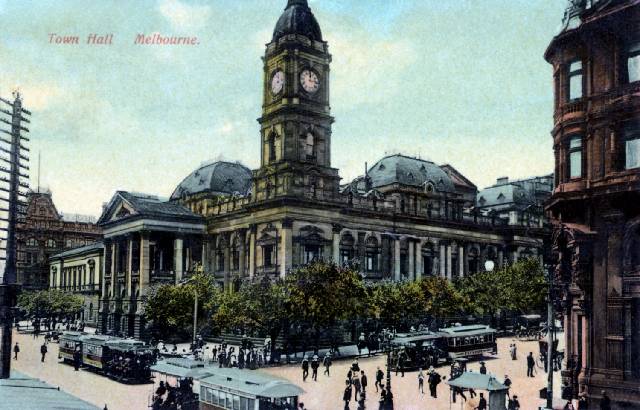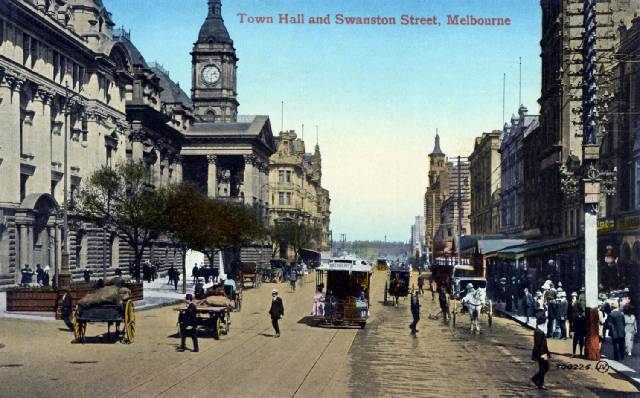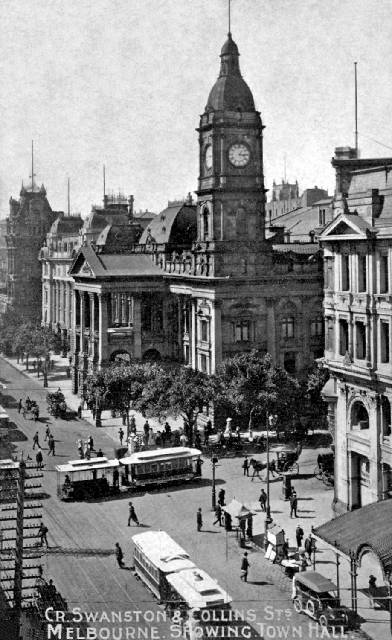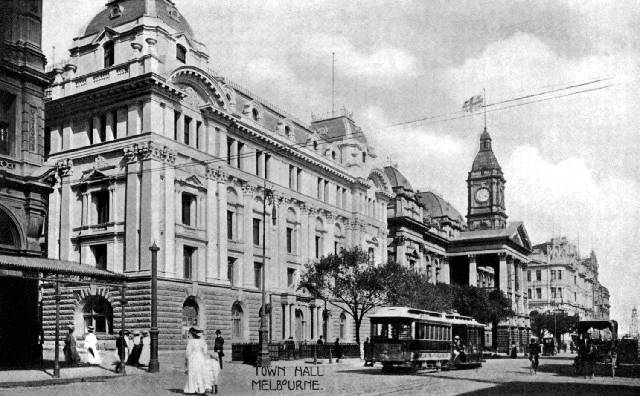 One can see the new enlarged auditorium on Collins Street in this postcard below.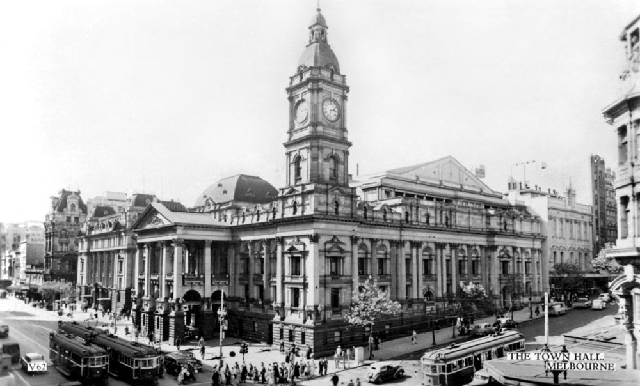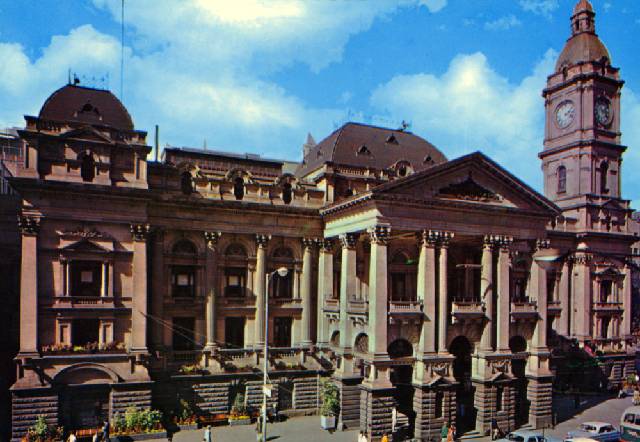 The Town Hall at night.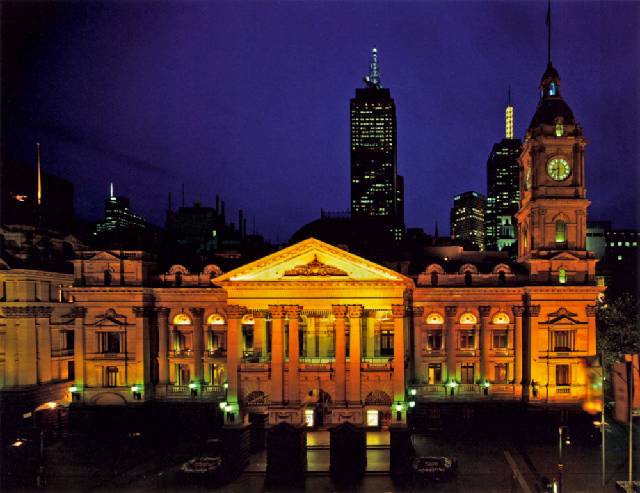 Below, four of my own at street level, Swanston Street.