Peter Maltezos
wrote on Sun, 29/12/2013 - 21:26
Melbourne in art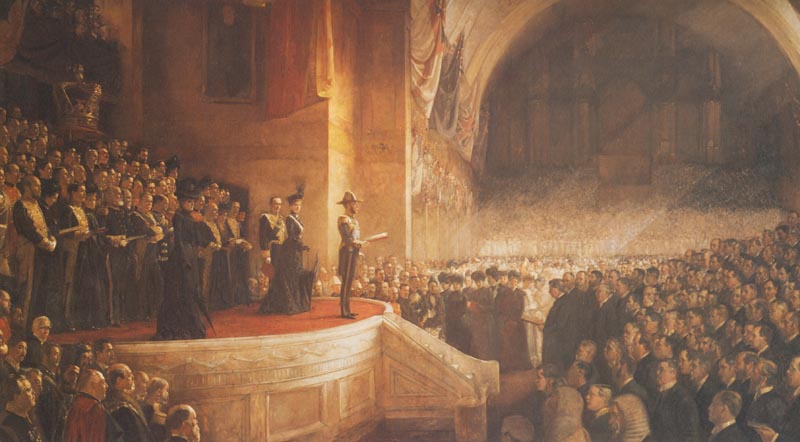 Tom Roberts
The opening of federal parliament 9 May, 1901
Tom Roberts' commission to paint the opening of federal parliament was the largest he ever received.
His painting has become an Australian national symbol.
He has depicted the scene in the REB from an imaginary vantage point in the eastern transept.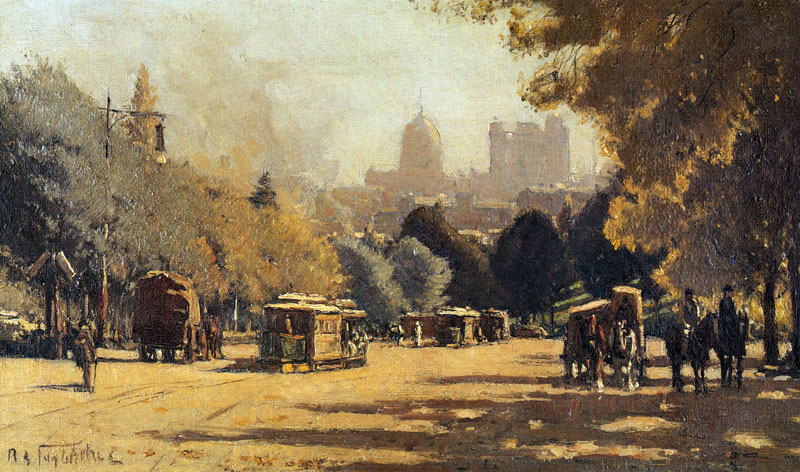 Robert Eagar Taylor-Ghee
View of the city from St Kilda Road ~ 1910
The dome you see in the centre is the REB and the building on the right is Parliament House.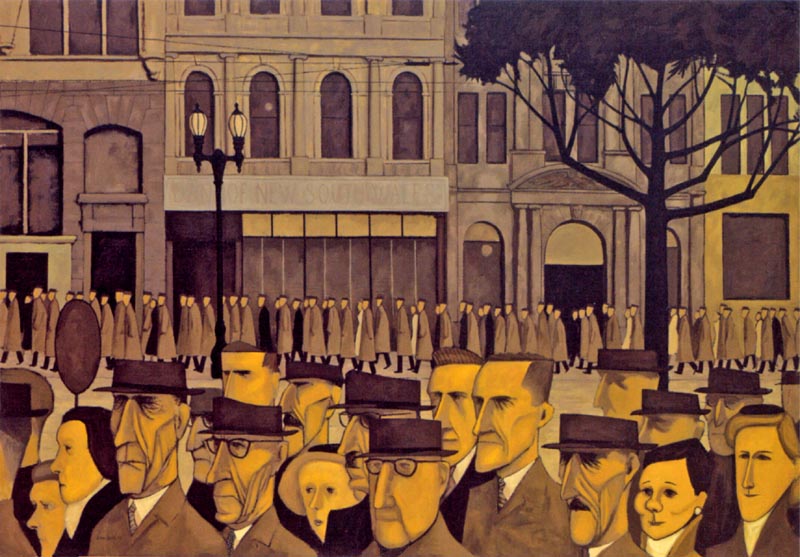 John Brack
Collins St, 5p.m. 1955
How cool does this look. 
One of my favourite Australian paintings.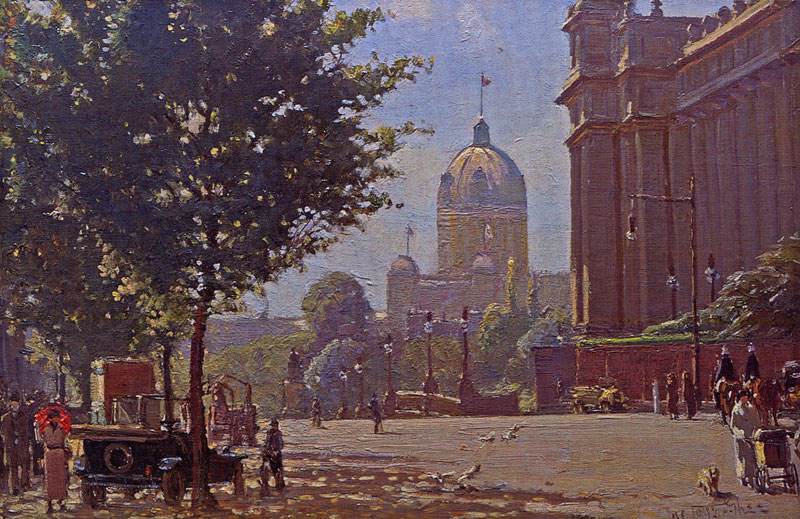 Robert Eagar Taylor-Ghee
Spring Street looking north ~ 1920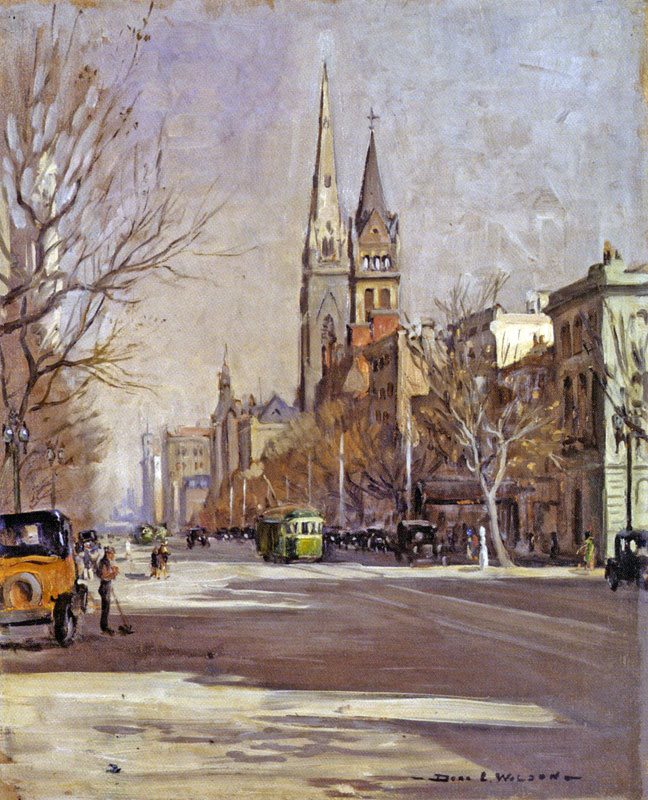 Dora Wilson
Boy with a broom, Collins Street east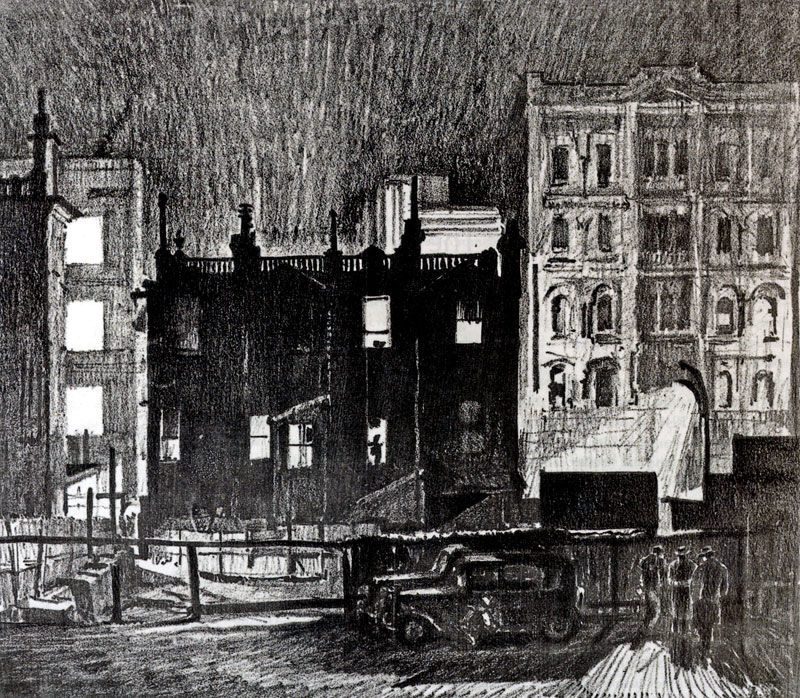 Len Annois
Friday Night, Bourke Street