Peter Maltezos
wrote on Wed, 05/06/2013 - 08:31
Text from Walking Melbourne
The National Trust guide to the historic and architectural landmarks of central Melbourne
Melbourne General Post Office
338-352 Bourke Street (Cnr Elizabeth)
The first Postmaster for Melbourne was appointed in 1838 and the first Post Office was opened on this site in 1841, providing an essential link to 'home' (England).
The present very impressive Renaissance Revival structure, with its stone façade enlivened with elaborate layering of columns, arches and projecting bays, was begun after a competition won by A E Johnson in 1859.
The two storey building was completed in 1867, and in 1887 the distinctive mansarded third storey and enlarged clock tower were added by the same architect.
The intended northern section was not begun until 1907, and was never completed.
A hub of activity and a meeting point for much of its life, the steps of the GPO were once a traditional place to ring in the new year.
Sadly Australia Post has abandoned custodianship of the GPO and after renovations and a northern extension we now have 'GPO' the shopping centre.
Photograph from the 1870s showing the original structure.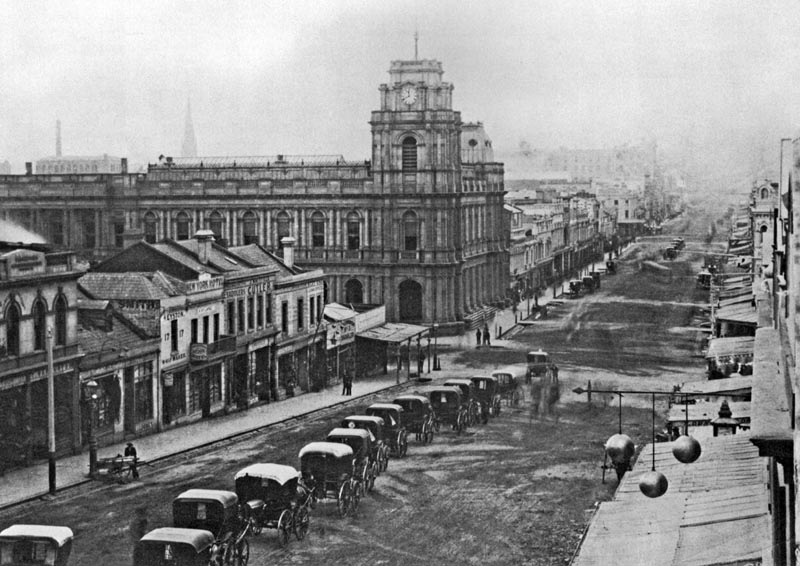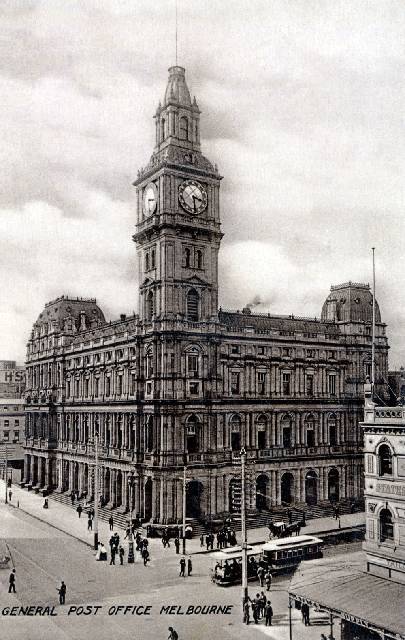 Above and below, after mansarded third storey and enlarged clock tower were added.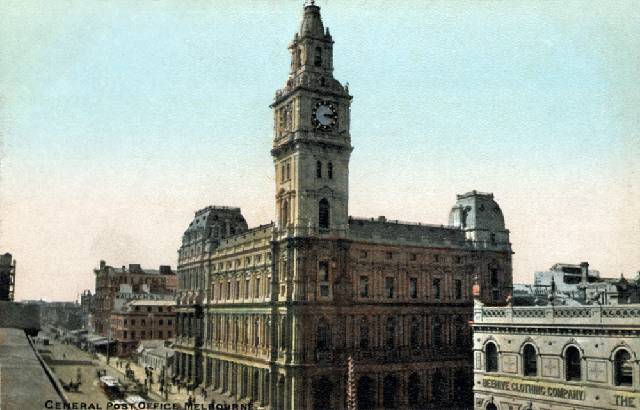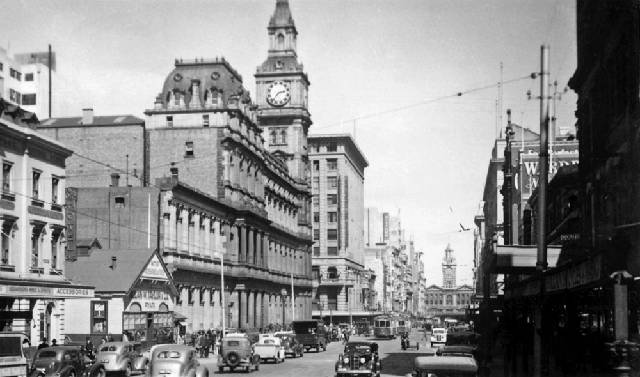 Above and below, as seen along Elizabeth Street with the beginnings of the northern section, circa early last century.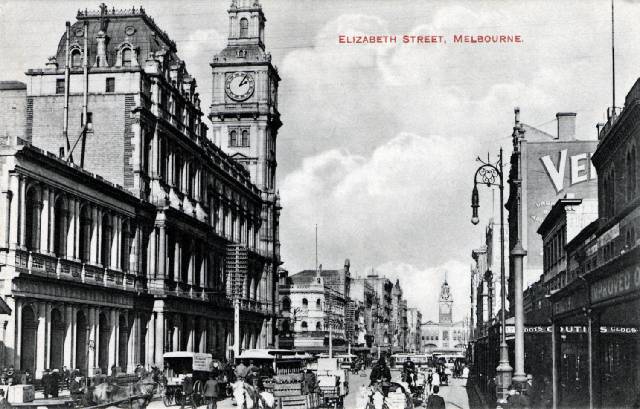 The GPO, circa early1960s.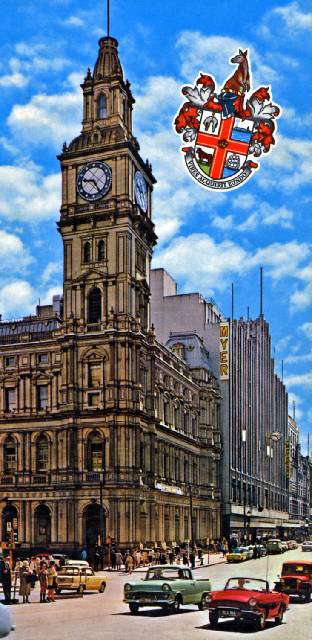 Postcard of the GPO tower, circa 1980s.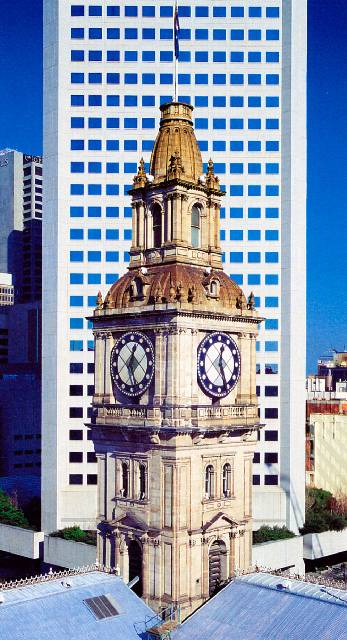 Photographs I've taken of the GPO since its redevelopment into a shopping centre.