Peter Maltezos
wrote on Thu, 18/07/2013 - 08:15
Text from Melbourne Architecture
Melbourne Exhibition Centre
Clarendon Street, South Melbourne
1996 Denton Corker Marshall
Built over and around the fragmentary beginnings of the new Museum of Victoria before its move to the Carlton Gardens, the collage-like array of forms, fins and planes of the Clarendon Street end of the Melbourne Exhibition Centre cleverly cloaks its unwanted skeleton. This sculptural (and internally chromatic) excitement is where the major lobby entry, auditorium and administration spaces are located. The rest of the long, linear structure comprises an exhibition building containing a series of all-purpose large-span spaces gained by a clear structural system of giant curved steel girder trusses. With a cross-section that resembles a modern airport, parking underneath and multiple entry points along a linear circulation spine, the centre has Melbourne's Yarra River as its giant urban tarmac. Facing the river is a very long public glazed concourse and a virtual forest of angled steel 'stick' columns. It is Melbourne's biggest urban veranda.
The website:
Postcard below showing how large the Melbourne Exhibition Centre actually is.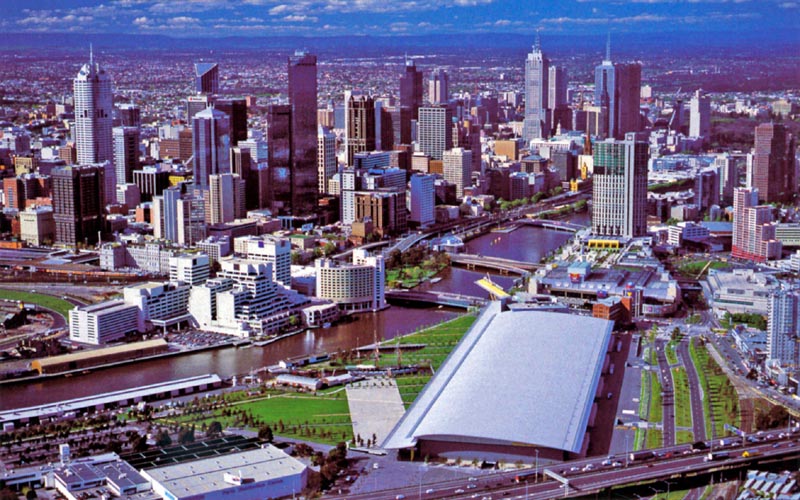 Two shots of my own below.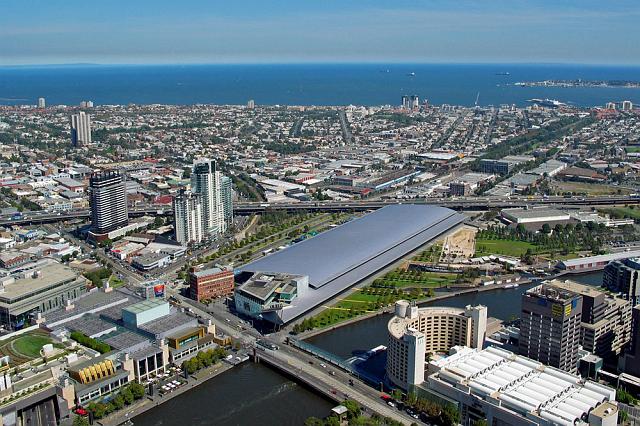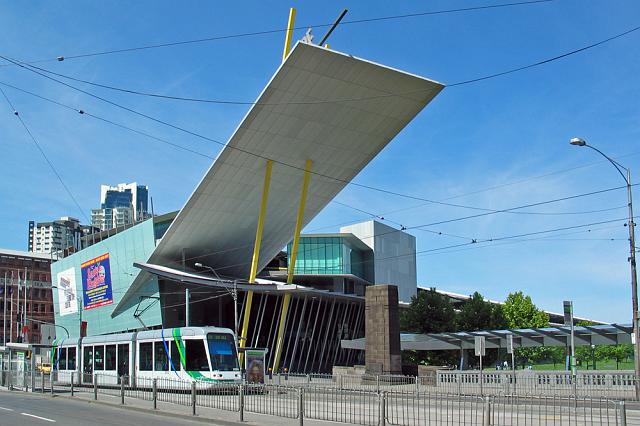 One must also add that The Melbourne Exhibition Centre is fondly called 'Jeff's Shed' as well, due to being one of Jeff Kennett's pet projects when he was premier of the state.