Peter Maltezos
wrote on Tue, 11/06/2013 - 08:10
Text from Walking Melbourne
The National Trust guide to the historic and architectural landmarks of central Melbourne
Manchester Unity Building
220-226 Collins Street (Cnr Swanston)
Melbourne's best loved interwar office block features dramatic Gothic ribbing, which rises on the corner via flying buttresses to a tower soaring well over the 132 ft height limit (allowed because it was originally uninhabited, but now housing an apartment). Designed by Marcus Barlow, it was modelled on the 1927 Chicago Tribune tower, and built in record time during the great depression, opening in 1932. The arcade included Melbourne's first escalator, and the ornate shopfronts, plasterwork and lifts are an early and impressive example of Jazz Moderne decoration.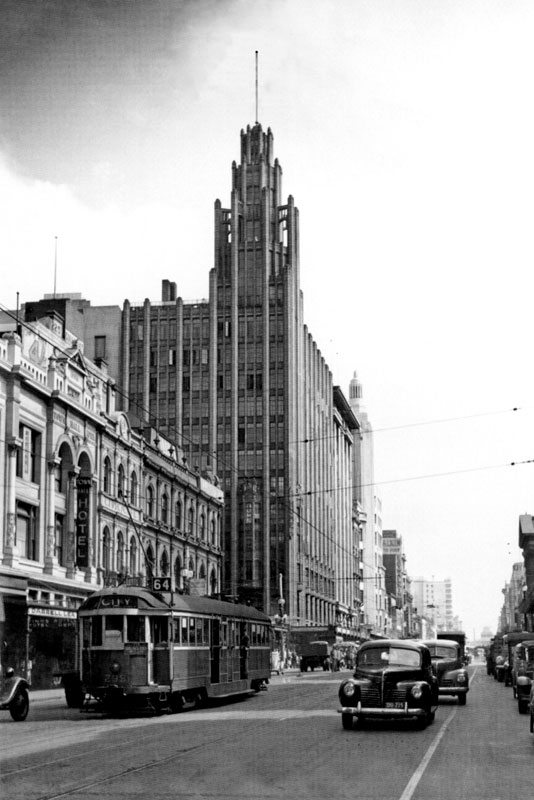 Above and below, the Manchester Unity Building shortly after completion.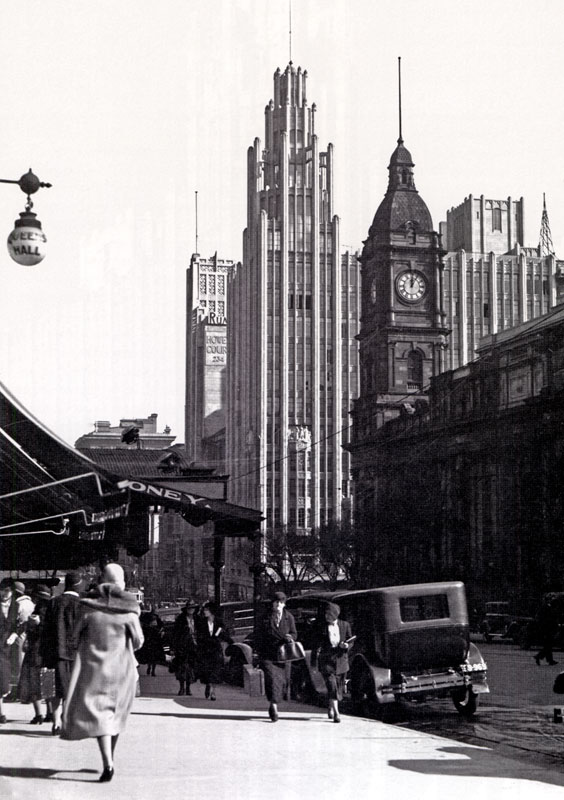 An aerial taken in the 1950s.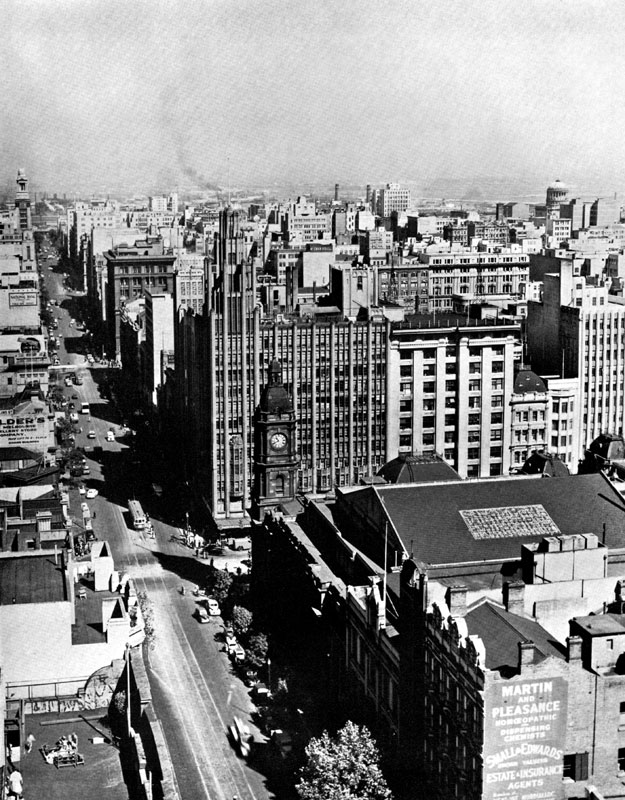 A postcard from the early 1970s.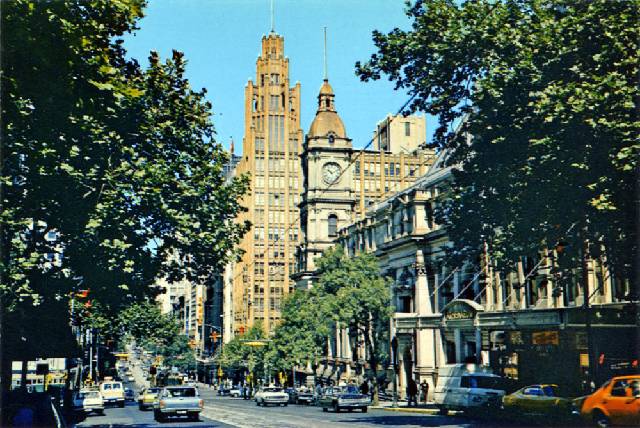 Photographs I have taken of Manchester Unity over the last couple of years below.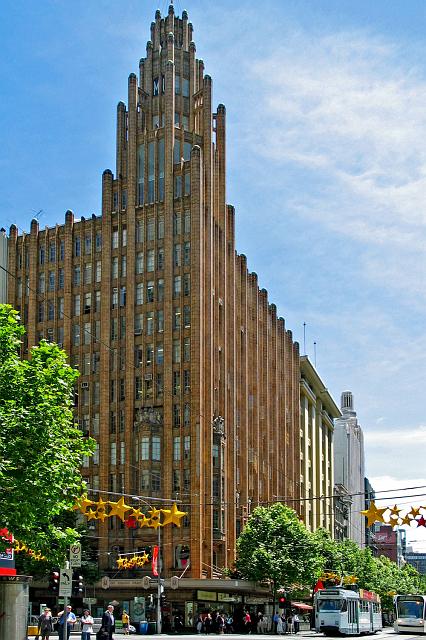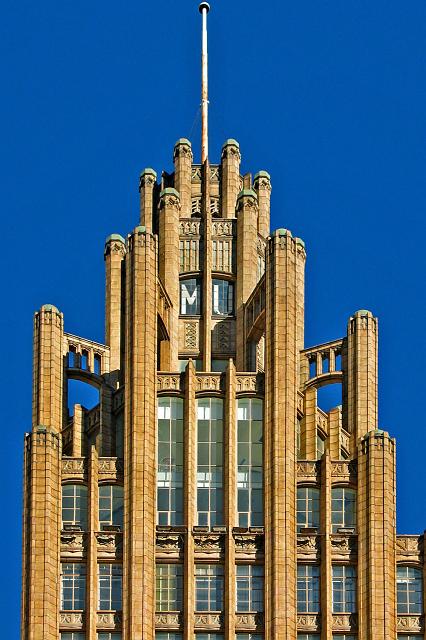 The Manchester Unity Tower next to the Melbourne Town Hall Tower.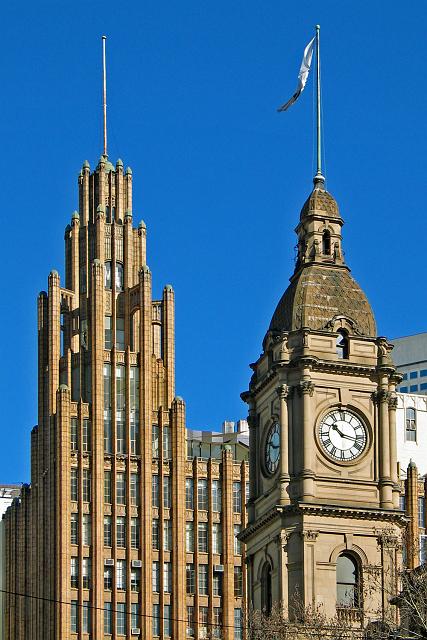 Next three down, The Manchester Arcade at ground level.