Peter Maltezos
wrote on Sun, 26/05/2013 - 15:09
Text from Melbourne Architecture
Leviathan Clothing Store
271-281 Bourke Street
1912-13 Bates Peebles & Smart
Inspired by designs of clothing emporia in London, in particular the London Whitely Building, the Leviathan Clothing Store was the first major department store constructed in the central city which began to match the scale and lavishness of similar stores such as Moore's (1910-13) and the Colosseum (1915) being constructed in Chapel Street, Prahran. Striking aspects of this Edwardian Baroque design were the enormous consoles, with their wreaths and dripping foliated detail, and the original white cement finish to the building's reinforced concrete (and austerely modern) façade.
Old postcard below and after that, one of my own photographs.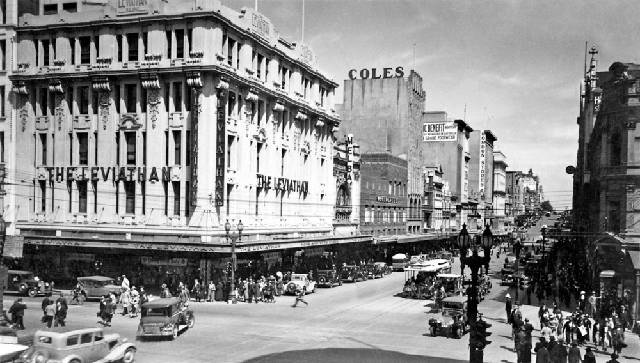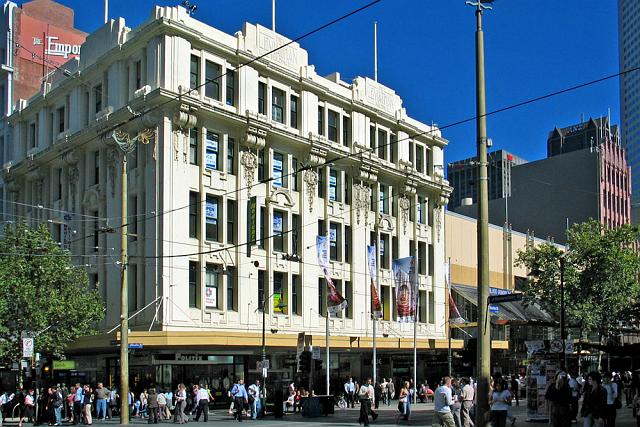 Below, decked out for the 1954 Royal Tour.
Leviathan Melbourne 1954 by FotoSupplies, on Flickr