Peter Maltezos
wrote on Fri, 24/05/2013 - 07:59
Text from Walking Melbourne
The National Trust guide to the historic and architectural landmarks of central Melbourne
Law Courts (Supreme Court)
192-228 William Street, corner Lonsdale Street
This grand court complex was designed by a collaboration of some of the best architectural talent in Melbourne, involving Smith & Johnson in conjunction with JJ Clark and Peter Kerr of the Public Works Department. The design was chosen in a competition marred by scandal, because co-designer Johnson was working for the PWD, and was one of the assessors! (He then resigned to take up the project privately). The result is a majestic Renaissance Revival design distinguished by fine detailing, occupying half a city block, dominated by a tall dome supported by 24 Ionic columns (reportedly inspired by the similar dome of the 'Four Courts' of Dublin, built c1800) over the central Supreme Court Library. Built over a ten year period, between 1874 and 1884, it has been the scene of many important trials, and is the highest court in Victoria. It is remarkably intact and includes the original built-in furniture and decoration of the impressive main court rooms, the library, the special carriage entrance for the accused (a covered receiving dock accessed from the rear lane), and the basement 'dungeons' where they were held during trials.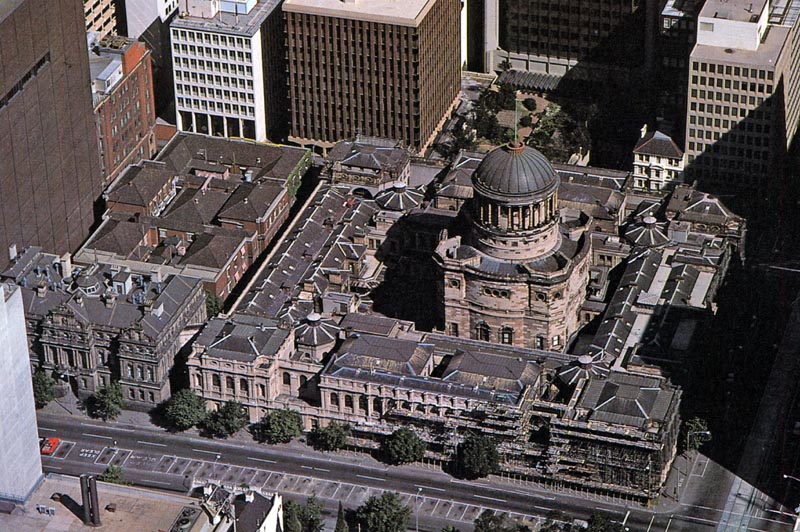 Above, an aerial of the complex and below, the Library of the Supreme Court, the domed building in the centre of the Law Courts, stands within the building's courtyard.
It was built in 1877.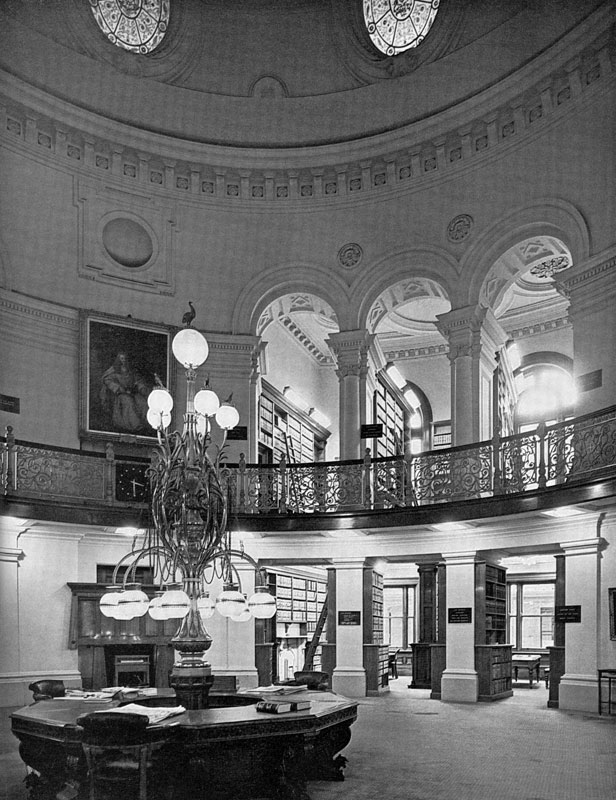 The next four below are old postcards of the Law Courts.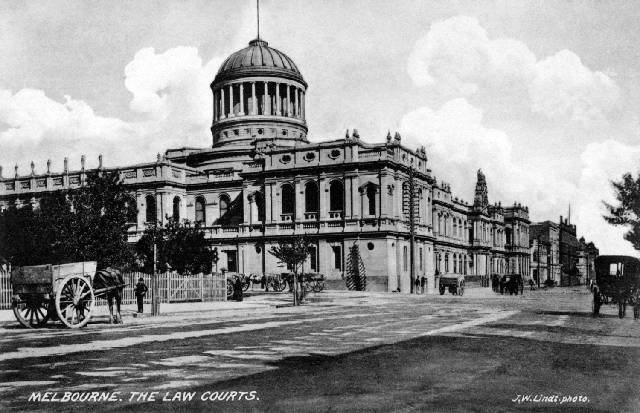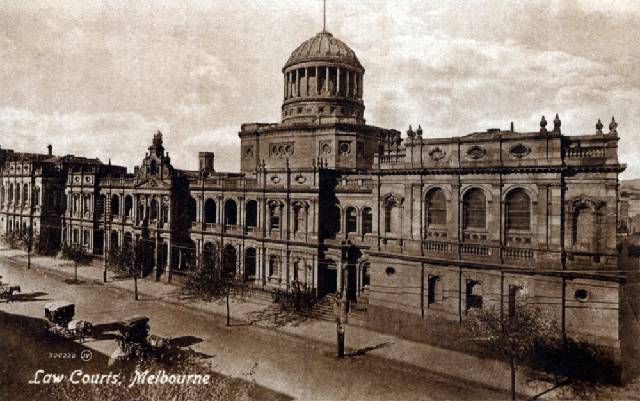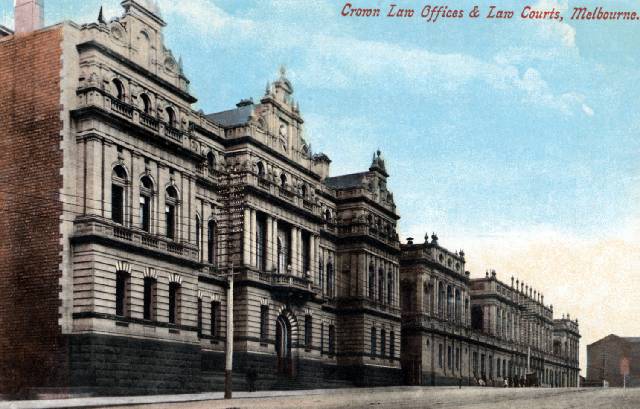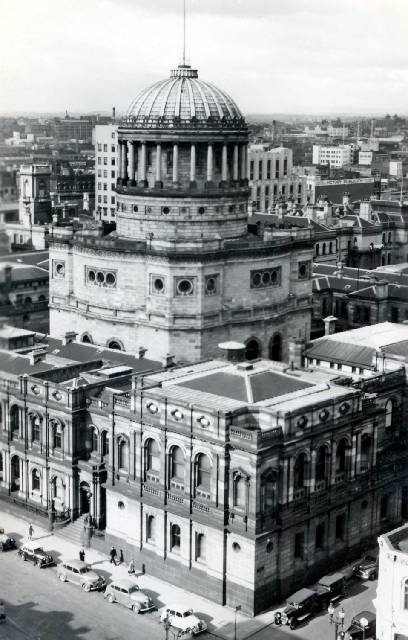 The following six are recent shots of my own.