Peter Maltezos
wrote on Tue, 09/04/2013 - 21:10
Text from Walking Melbourne
The National Trust guide to the historic and architectural landmarks of central Melbourne
Her Majesty's Theatre
199-219 Exhibition Street
Designed by Nahum Barnet, it opened as the Alexandra Theatre in 1886 (the same year as the Princess). The name became Her Majesty's in 1900 when Australia's dominant theatrical firm J C Williamson's assumed control of the theatre. After a disastrous fire, the auditorium and lobbies were rebuilt in 1934 in an elegant and sumptuous Art Deco style designed by theatre specialists C N Hollinshed & A H Walkley – the dress circle lounge featured walnut paneling, inlaid with pewter and ebony and a metallic finish ceiling. In 2002 it was extensively refurbished by the new owner Mike Walsh, former TV personality and now theatre impresario.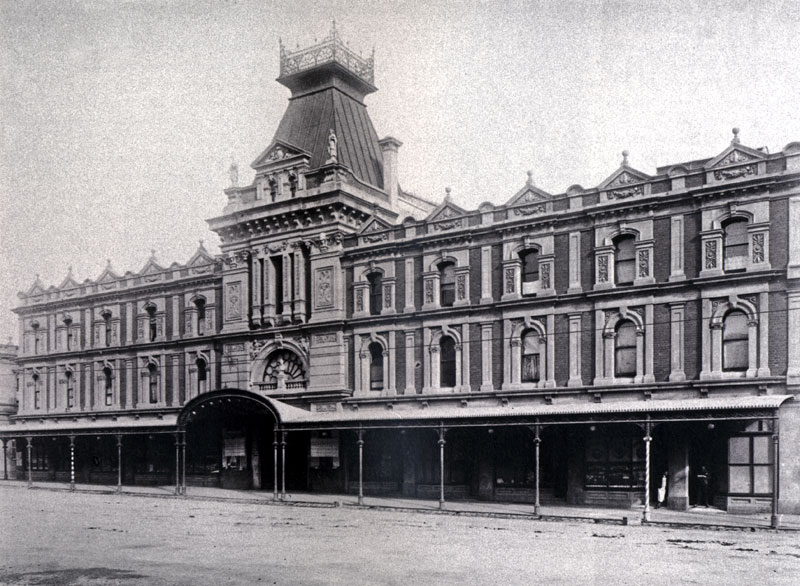 Above and the next two below, Her Majesty's (Alexandra) Theatre in all its past glory.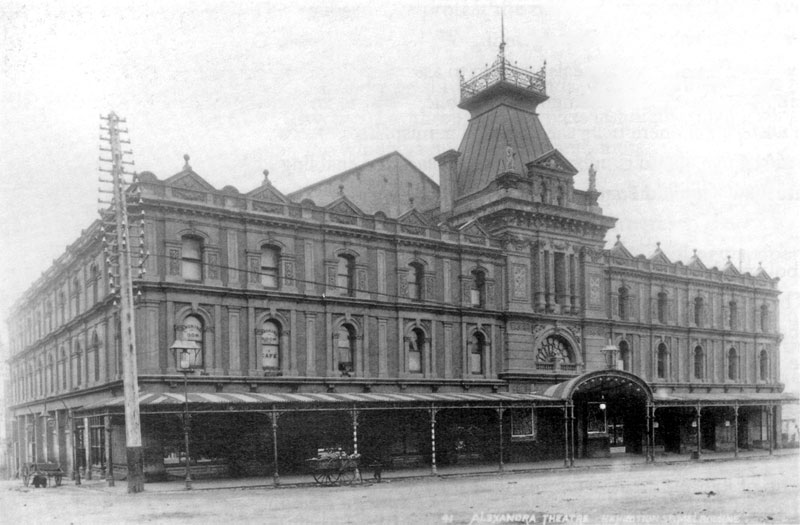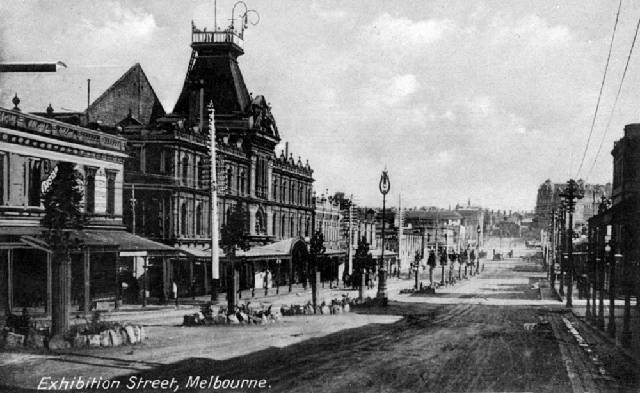 Above, an old sign on the corner of Bourke and Exhibition Streets for Her Majesty's and below a recent shot I took showing façade detail.