Peter Maltezos
wrote on Thu, 30/05/2013 - 08:19
Text from Walking Melbourne
The National Trust guide to the historic and architectural landmarks of central Melbourne
Georges Store
162-168 Collins Street
This impressive example of the Renaissance Revival was designed by Grainger & D'Ebro as the Equitable Co-operative Society in 1884. Following a fire in the drapery Geoge & George further down Collins Street in 1889, owner and 'landboomer' Benjamin Fink moved that business into this building, and in the mid 20th century, it went increasingly upmarket. Imported gowns (and local copies), attentive service, innovative window displays and a refined atmosphere gave the store a unique cachet that attracted generations of female shoppers looking for that special something, until it sadly closed down in1995, only to reopen in 1997, close again, and reopen in 2002 but only on one floor, now simply housing a number of boutiques and restaurants.
Georges, on the north side of Collins Street between Swanston and Russell Streets.
We see it decorated in the photograph below for the 1954 Royal Visit.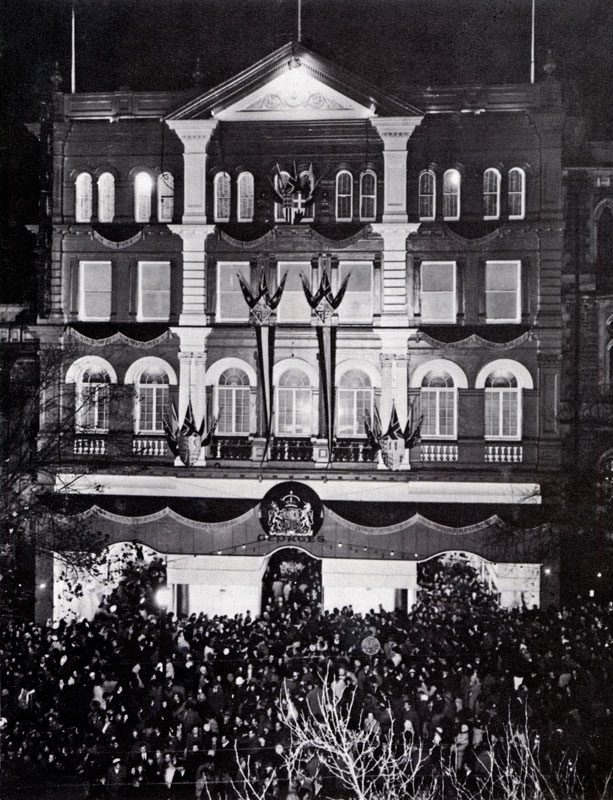 Georges with Decorations for the 1956 Olympic Games.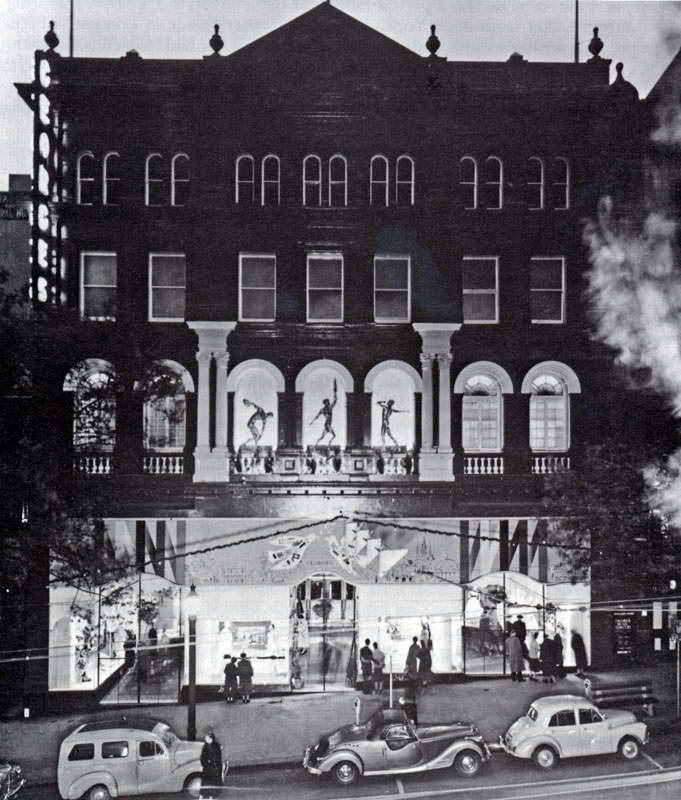 A cyclotorium occupied the entire top floor of Georges in the 1890s.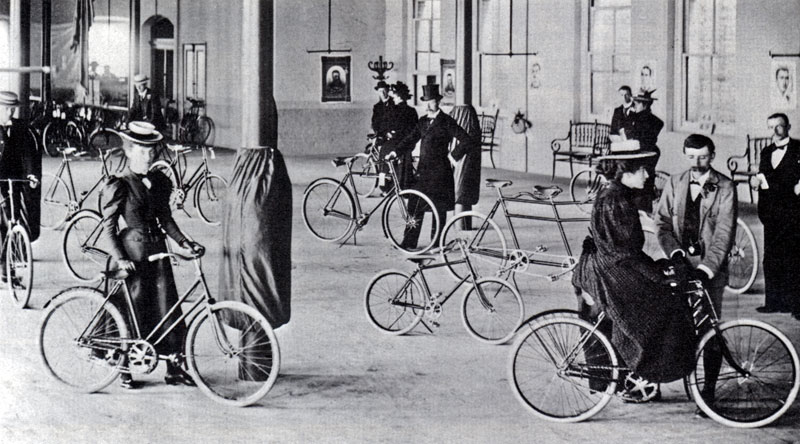 A blast from the past.
The first Georges store in Melbourne known back then as George & George was on the north side of Collins Street between Swanston and Elizabeth Streets.
It was lost due to fire on Friday the 13th of September 1889.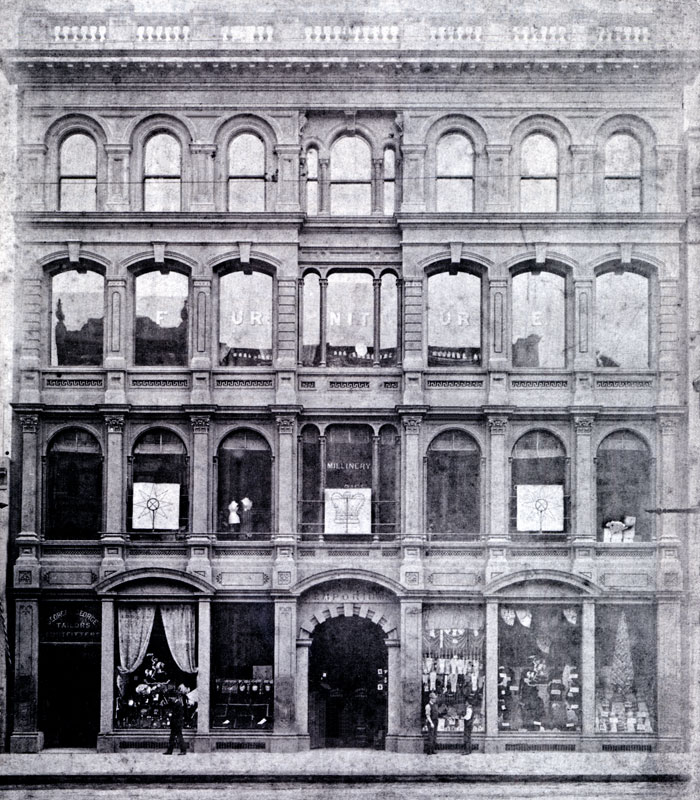 Photograph I have taken recently of the Georges Building.