Peter Maltezos
wrote on Mon, 06/05/2013 - 08:06
From Walking Melbourne
The National Trust Guide to The Historic and Architectural Landmarks of Central Melbourne.
Former Town House (Later Alexandra Club)
133 – 139 Collins Street, south-east corner of Collins and Russell Streets
In 1887 surgeon Dr. G Beany M.L.C. held a competition for the design of his house and surgery, which was won by William Salway's design of 23 rooms in what was described as 'Modern Renaissance' style.
The women-only Alexandra Club occupied the building from 1916 to 1984, and added the top storey in c1918 (removing a charming corner tower in the process) and extended along both street fronts in the 1920s, all detailed to match the original.
Below, in this shot of a street parade, one can clearly see the original smaller Town House with corner tower.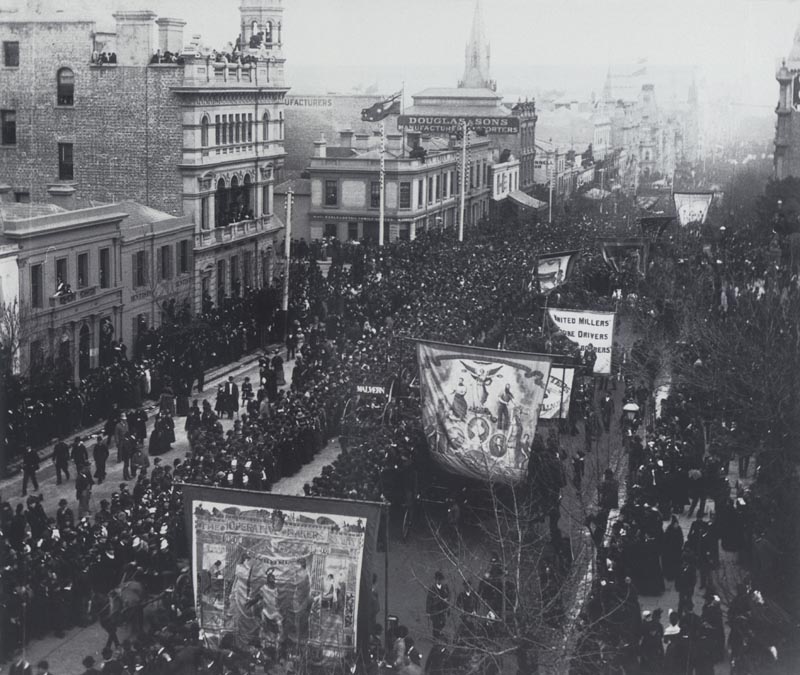 In the postcard below, The Alexandra Club, minus corner tower and with extensions.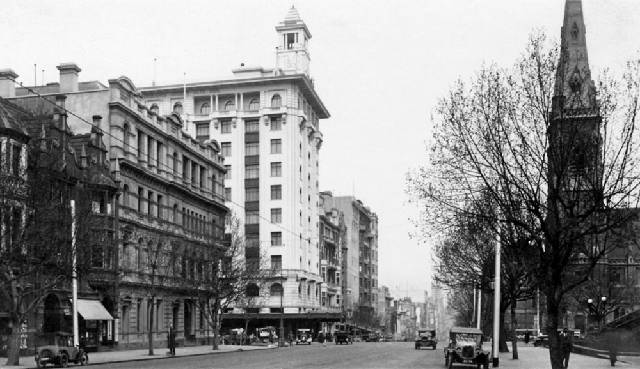 Another shot of the Alexandra Club taken in the 1960s.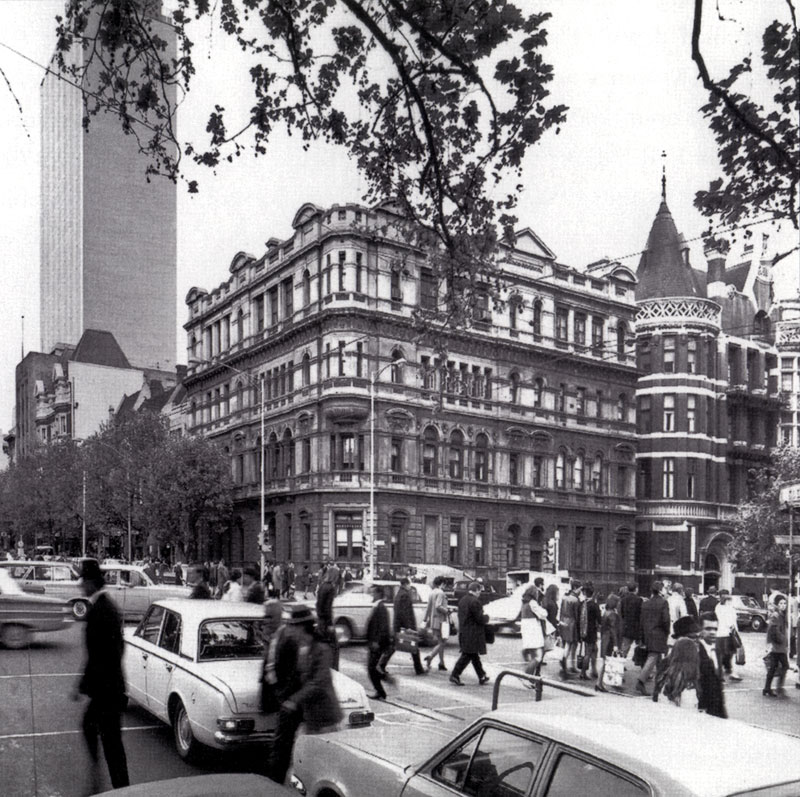 A shot of my own below.