Peter Maltezos
wrote on Sat, 08/06/2013 - 09:27
Text from Walking Melbourne
The National Trust guide to the historic and architectural landmarks of central Melbourne
Former Stock Exchange
376-380 Collins Street
Possibly the most flamboyant example of the commercial Gothic Revival in Melbourne, this tall narrow building featuring a delicately carved stone façade was designed by William Pitt and completed in 1891. Its integration with the Gothic Bank next door in 1922 unfortunately involved the loss of the rooftop spire and the exchange hall on the first floor, which had opened just in time to see many of the newly wealthy members ruined by the crash. The ground floor 'Cathedral Room' however still survives – with its ornate Gothic ribbibg, marble walls and patterned tiled floor, it is another superb 19th century interior – and the fantastical spire was reconstructed as part of the 1990 restoration by Allom Lovell & Associates.
Photographs by me, highlighting the gothic detail outside and inside.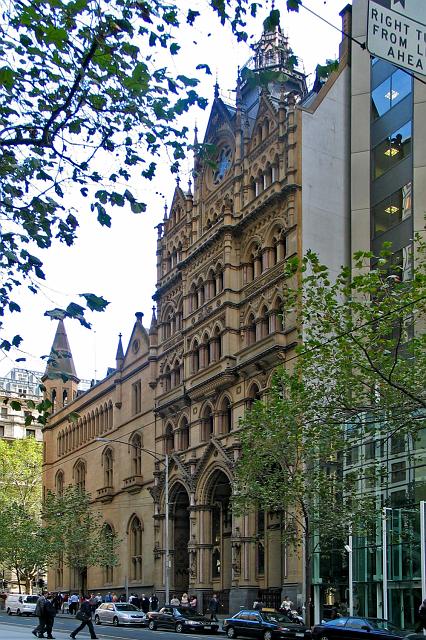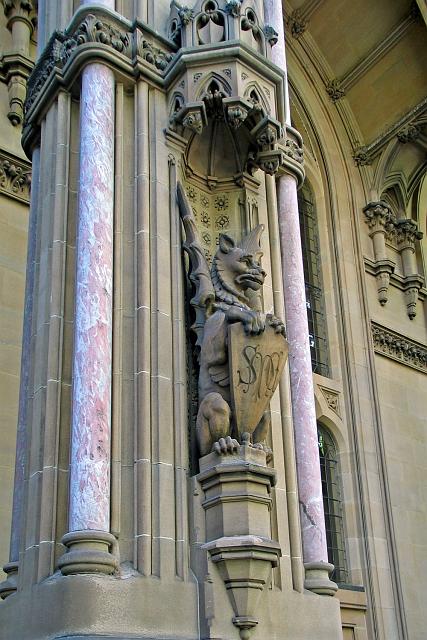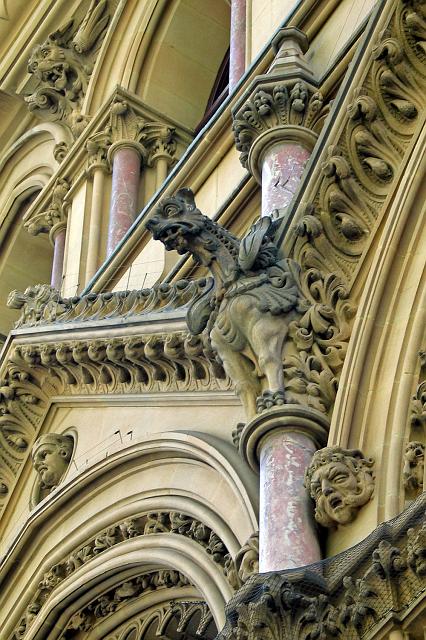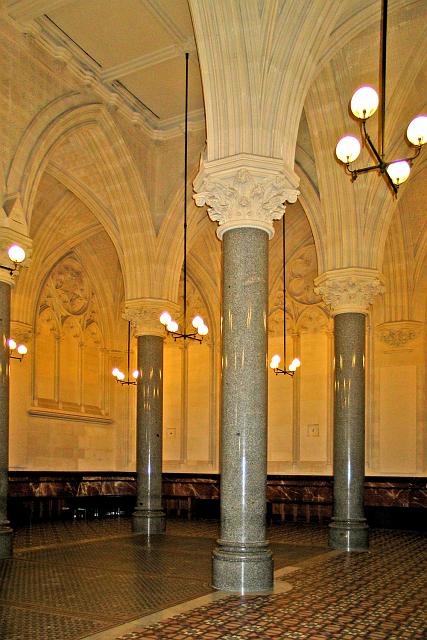 Above and below, inside the old Stock Exchange.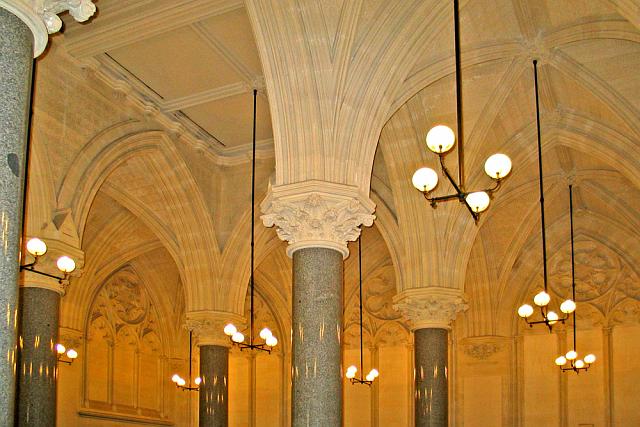 The ANZ Banking Museum is situated at the base of The Former Melbourne Stock Exchange.