Peter Maltezos
wrote on Wed, 10/04/2013 - 09:02
Text from Walking Melbourne
The National Trust guide to the historic and architectural landmarks of central Melbourne
Former State Theatre (Forum Theatre)
150-162 Flinders Street, corner Russell Street
This wildly exotic structure, replete with an 'Arabian nights' façade and onion domed tower, was the flagship of the Union Theatre chain and was Australia's largest silent era picture palace, seating 3370.
Executed by the local architects Bohringer Taylor & Johnson, the design was provided by American theatre specialist John Eberson in his distinctive 'atmospheric' style, where the interior is designed to give the impression of a walled Florentine garden, complete with artificial night sky studded with stars, surrounded by statuary (mainly sent out from Eberson's Boston workshop).
It was built in a race with the equally sumptuous Regent Theatre in Collins Street, and opened first by three and a half weeks in February 1929. Renamed the Forum in 1962 when the balcony was subdivided off to form a second cinema, it became a Revivalist Church in the 1980s, and in the late 1990s became a mixed entertainment venue.
How it looked in the 1930s.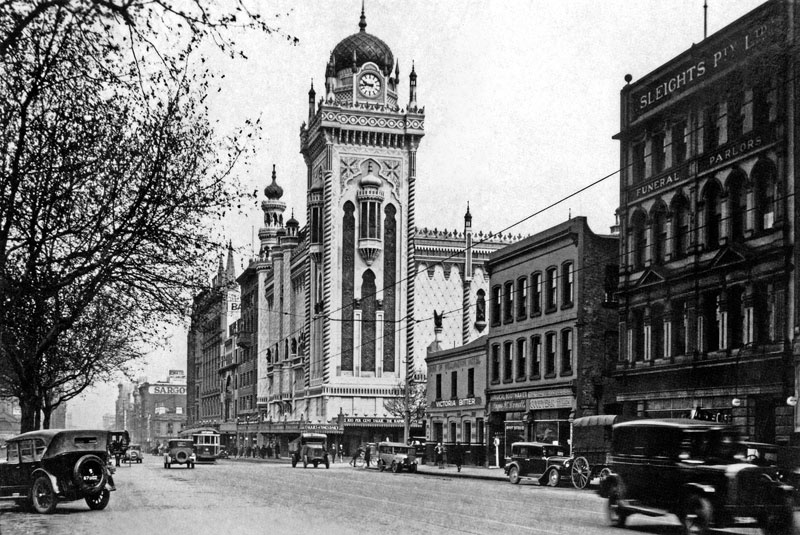 The Forum at night.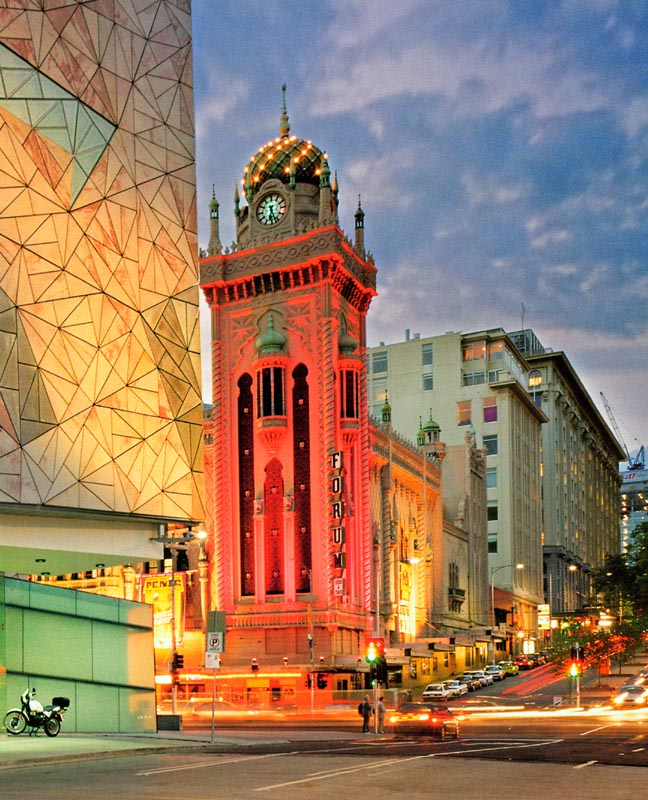 Photo by John Gollings.
Several shots of my own.