Peter Maltezos
wrote on Mon, 29/04/2013 - 08:07
Text from Melbourne Architecture
Former Russell Street Police Headquarters
336-376 Russell Street, corner LaTrobe Street
Located next door to the 1888 Italianate Police Barracks, the Russel Street Police Headquarters is the central city's most obvious landmark to Percy Everett's career as Chief Architect within the Public Works Department. A Beaux Arts-influenced skyscraper of emphasised vertical orange brick panels and a stepped tower form, this ode to Gotham City was further linked to its New York counterparts with a steel-framed communications tower. Associated for decades with TV police dramas such as 'Homicide' and the symbolic home of Victoria's police force, as well as the site of the infamous Russell Street bombing of 1986.
The police moved out in the 1990s and conversion to apartments (Concept Blue) was completed in 2004 along with an apartment tower to the rear.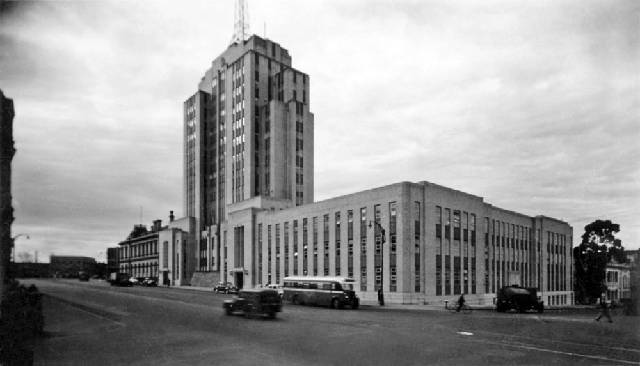 Above and below, two old postcards of The Russell Street Police Headquarters.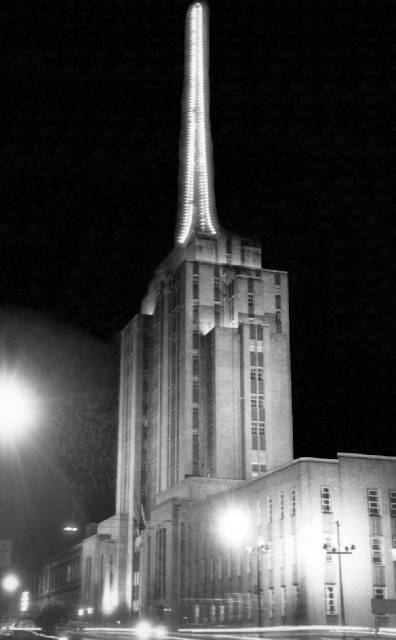 Below, three shots of my own.