Peter Maltezos
wrote on Sat, 29/06/2013 - 08:39
Text from Melbourne Architecture
Former Rialto Building and Winfield Buildings
497-503 Collins Street
1889 William Pitt
1980 restoration and connection to hotel
The climax to a distinguished stretch of 19th Century commercial buildings, the Rialto Building gains its style from its famed Venetian namesake. A complex of offices and warehouses that retains its balconies, a cobbled laneway and even its cast-iron privies after being remade as a high-class hotel, the Rialto is William Pitt's second master work forPatrick McCaughlan (the first being the Olderfleet nearby). The Gothic palazzo idiom is followed. Coloured tiles, polychromatic banding, pointed arches and columnettes create yet another fabulous commercial screen, the late 19th century's answer to the late 20th-century curtain wall skyscraper.
An old photograph below, and after that five of my own.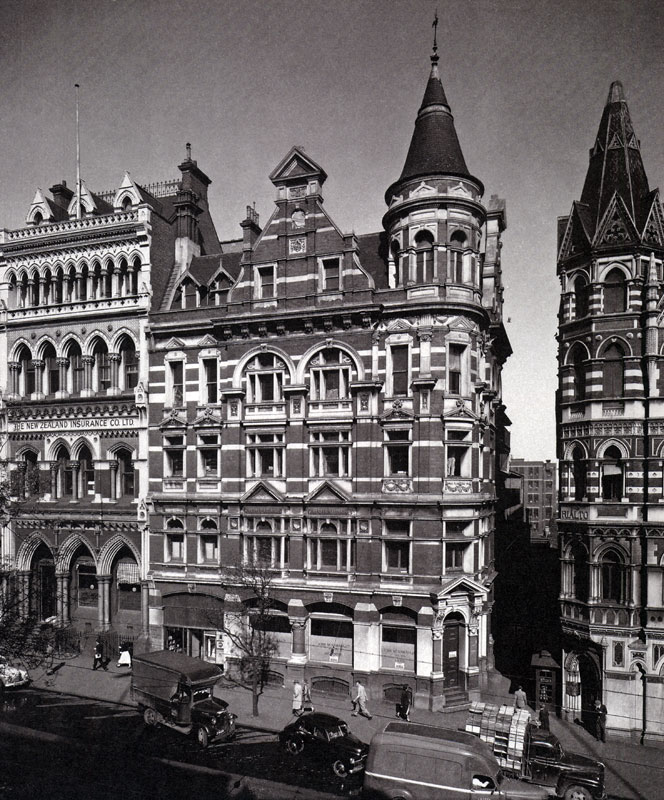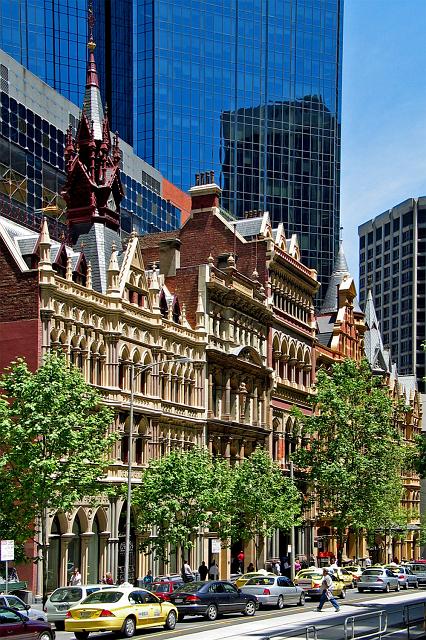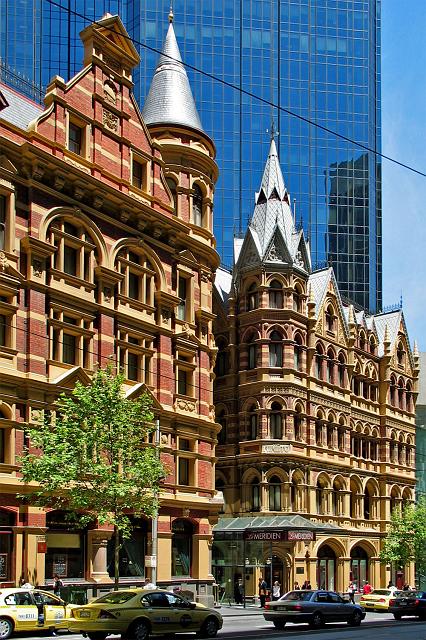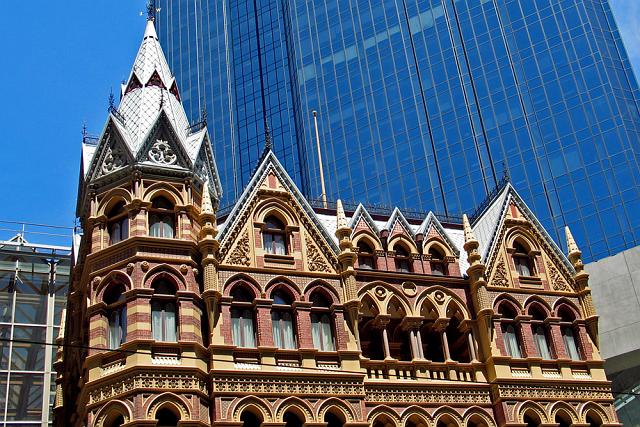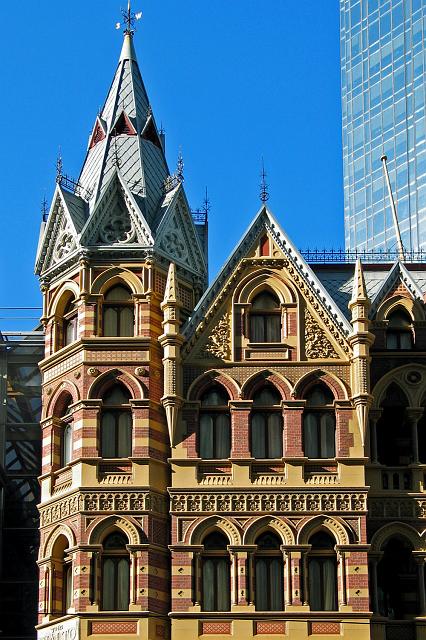 Inside Le Meridien Hotel, the laneway between the former Rialto and Winfield Buildings.