Peter Maltezos
wrote on Wed, 22/05/2013 - 21:03
Text from Walking Melbourne
The National Trust Guide to The Historic and Architectural Landmarks of Central Melbourne.
Former Records Office
287 – 295 Queen Street
Designed by SE Bindley of the Public Works Department, and completed in 1904, this is a wonderfully flamboyant example of the French Second Empire style, with tall stepped bays topped by ornate mansard roofs.  The main stair hall is an impressive space, while the simple rectangular structure to the rear housed important records in fireproof strong rooms.  Following sensitive alterations including a snappy 'concertina' walled addition to the strong rooms by Peter Elliot in 2003, it now houses the Law School of the Victoria University of Technology.
Edwardian postcard below.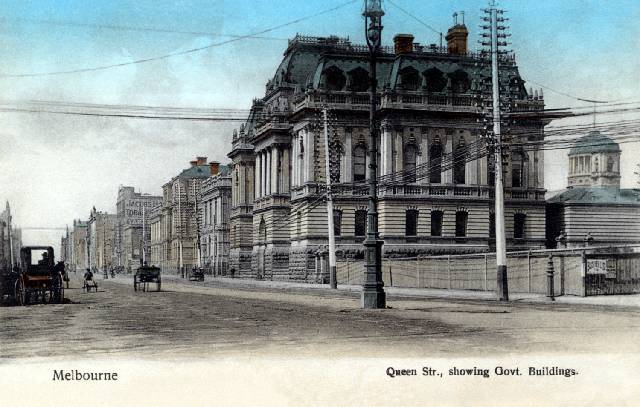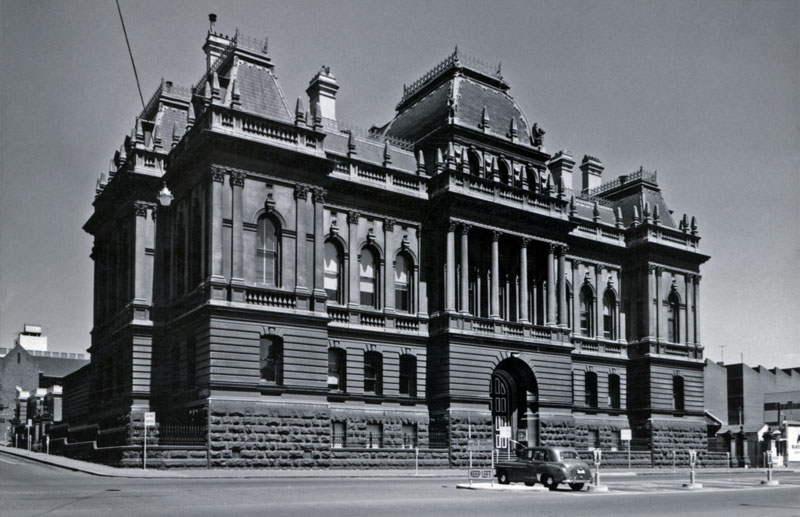 An old print I found at an antiquarian bookshop above and three of my own shots below.