Peter Maltezos
wrote on Thu, 11/07/2013 - 09:20
Text from Melbourne Architecture
Former Olympic Swimming Stadium
Swan Street and Batman Avenue, Flinders Park
1952-56 Kevin Borland, Peter McIntyre, John and Phyllis Murphy; Bill Irwin (engineer).
The former Olympic Swimming Stadium realised Robin Boyd's statement that Melbourne was the 'cradle of modernity' in 1950s Australian architecture. Public outcry over the sacrifice of South Yarra parkland for a building prompted a change of site to the present location. With engineer Bill Irwin's assistance, the team of young architects took on the challenge of supporting a roof over sloping seating on either side of a swimming and diving pool. The solution was brilliantly simple: tie the building together via the roof and let the forces balance. The seating provides the lateral bracing to the expressively angled girders. The top chords of the trusses take most of the outward thrust of the girders so that the span-depth ratio of the truss is extremely economical. Pin joints at ground level form a determinate structure and vertical ties stabilize the building and effectively hold down the building.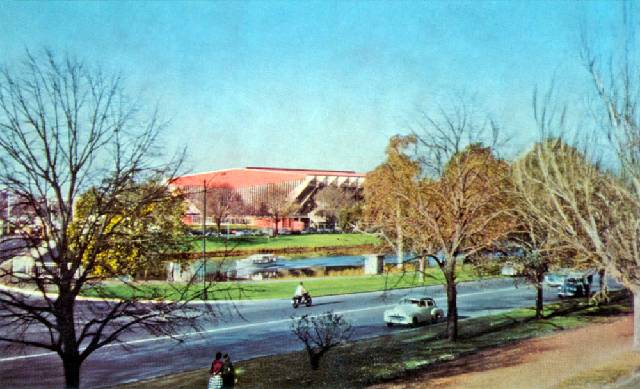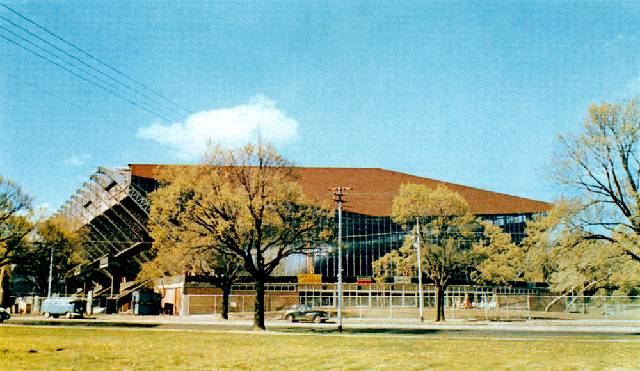 Above, two postcards from the 1950s of the Olympic pool and below, two shots I have recently taken after renovations and restorations.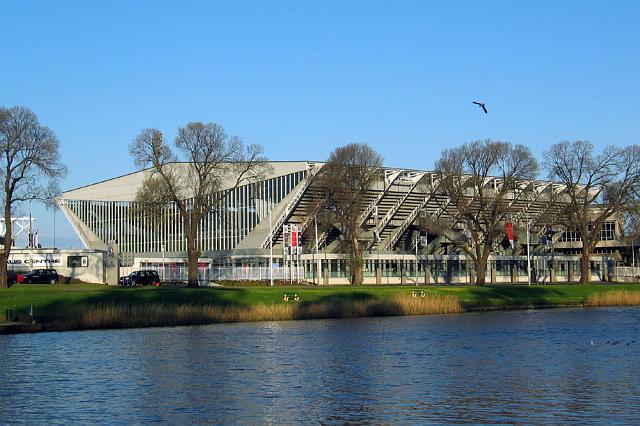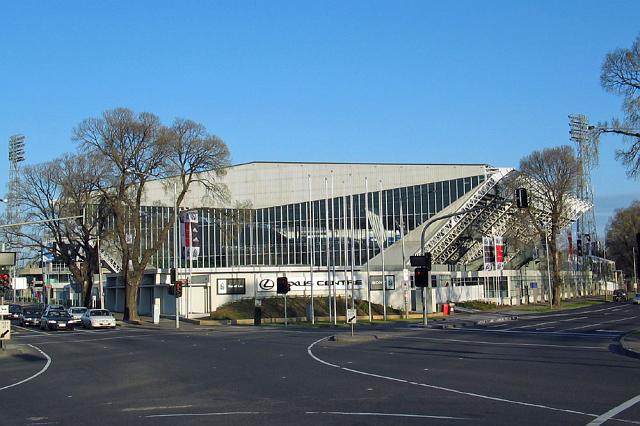 Elegant and modern.