Peter Maltezos
wrote on Tue, 21/05/2013 - 08:22
Text from Melbourne Architecture
Former Melbourne Magistrates' Court
North-west corner of Russell and La Trobe Streets
1911-13 GBH Austin (PWD)
The former Melbourne Magistrates' Court is part of a precinct that has been devoted to law and order for more than 150 years and that includes the Old Melbourne Gaol, the former Russell Street Police Headquarters and the City Watch House. The Metropolitan Petty Sessions Court, as it was known at its opening, was designed by GBH Austin, an architect who, from the age of 16, worked in the public service. His stylistically diverse works included involvement with the 1888 Melbourne state College, Carlton court House and Mt Buffalo Chalet. The Magistrates' Court Building followed what The Age newspaper described in 1911 as the 'made in Austraslia' principle: bluestone, blackwood and Gippsland marble and Moorabool stone (Batesford limestone) were used. The style of the building draws heavily from the Norman Romanesque sources, and its overall character respects the French-influenced Gothic Revival Working Men's College next door. Inside, there were originally three main court routes to separate public, magistrates and prisoners.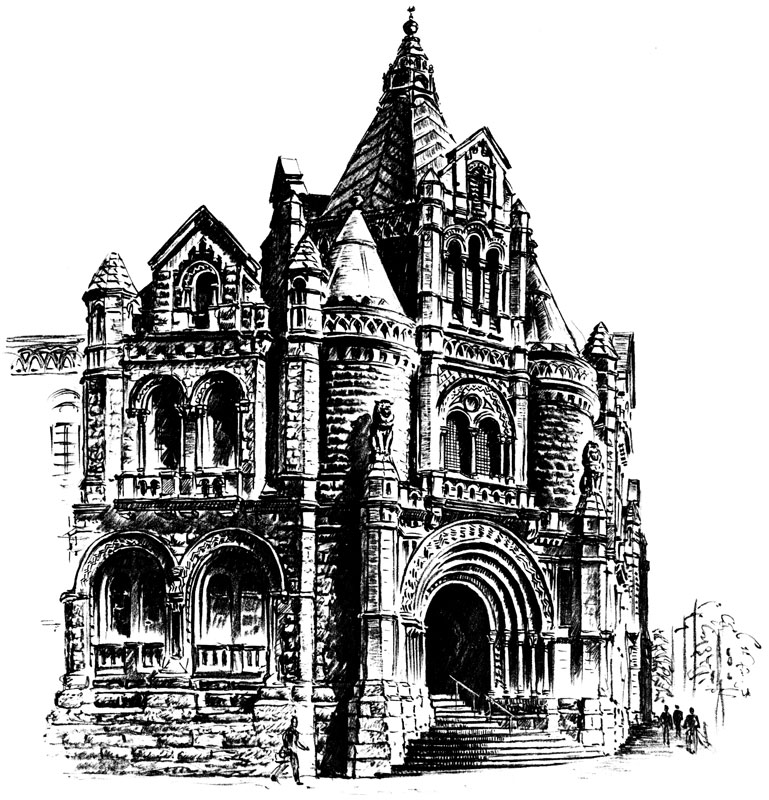 Photograph above taken in 1935 by Dr J. Baum.
Four photographs of my own below.