Peter Maltezos
wrote on Sun, 21/04/2013 - 08:58
From Walking Melbourne
The National Trust Guide to The Historic and Architectural Landmarks of Central Melbourne
Former London Stores
341-357 Bourke Street, south-east corner of Bourke and Elizabeth Streets
One of the major emporiums in the mid 20th Century, with offices above two floors of men's wear, it was designed by H W & F B Tompkins and completed in 1925.
The corner site and large scale make this one of the landmark examples of the Commercial Palazzo form, articulated with simplified classical details such as the balconies at the second floor, and the large cornice at the top.
In the two old shots below, one can see the old Beehive Clothing Company building that used to occupy the site the London Stores building now does.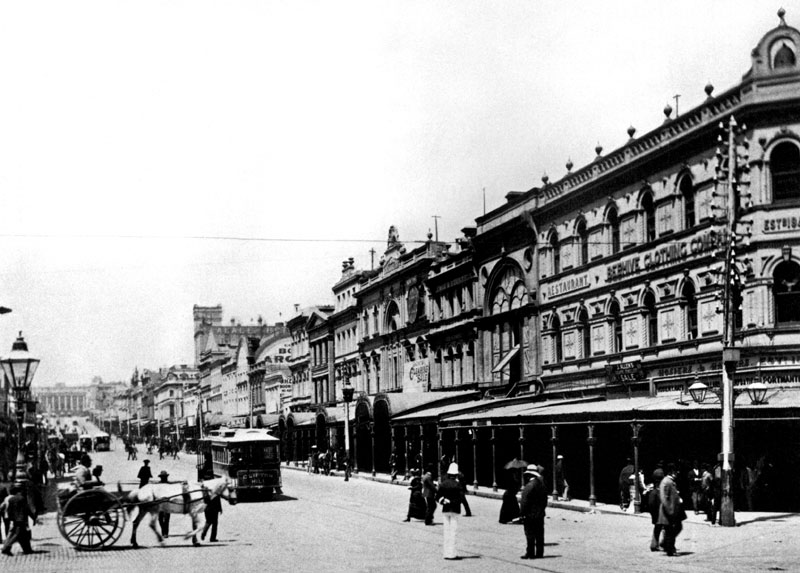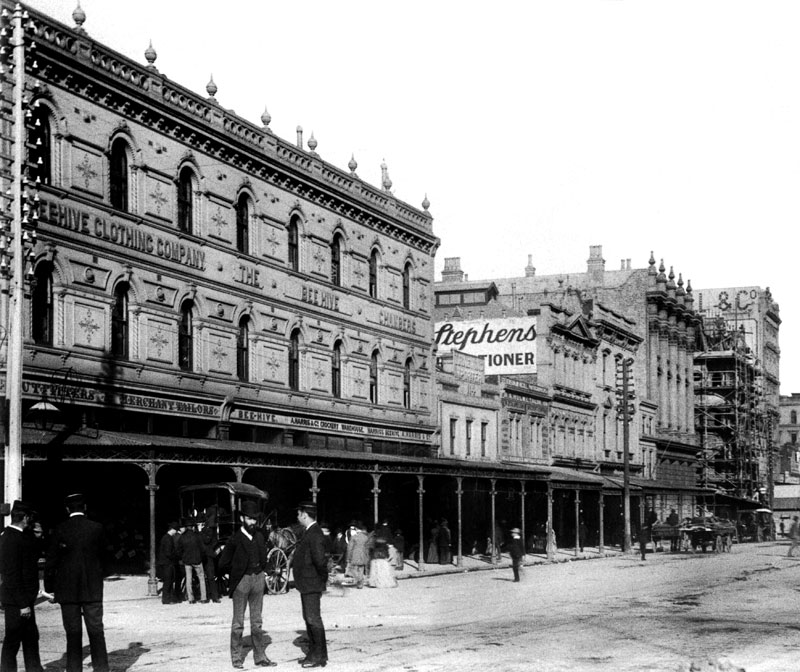 One of my own shots below showing the Former London Stores building.