Peter Maltezos
wrote on Mon, 15/04/2013 - 08:45
From Walking Melbourne
The National Trust Guide to The Historic and Architectural Landmarks of Central Melbourne.
Former Harbour Trust (Now Port Authority) Building
Corner Flinders Lane and Market Street
The classical proportions, the tall Ionic colonnade on all four elevations (a result of a rare island site), and the richly detailed interiors, make this one of the most important interwar office blocks in Melbourne, and display the importance and wealth (or extravagance!) of the Harbour Commissioners.
Designed by Sydney Smith Ogg & Serpell, it was completed in 1929 and was awarded the Royal Victorian Institute of Architects' Street Architecture Medal in 1933.
The original Harbor Trust building from a photo taken in 1882, sited at the corner of William Street and Flinders Lane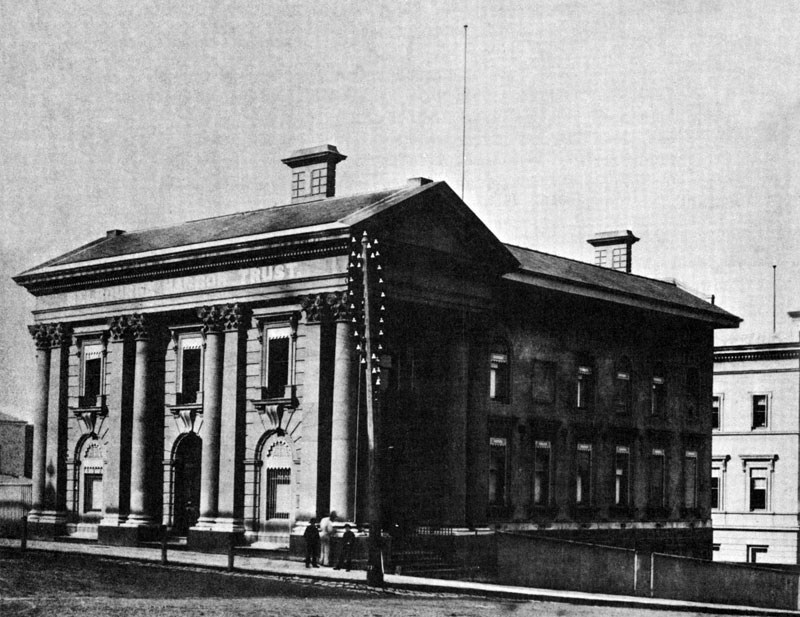 A Harold Freedman lithograph from 1962-63 showing the Port Authority Building with Mobilgas advertisement on the roof.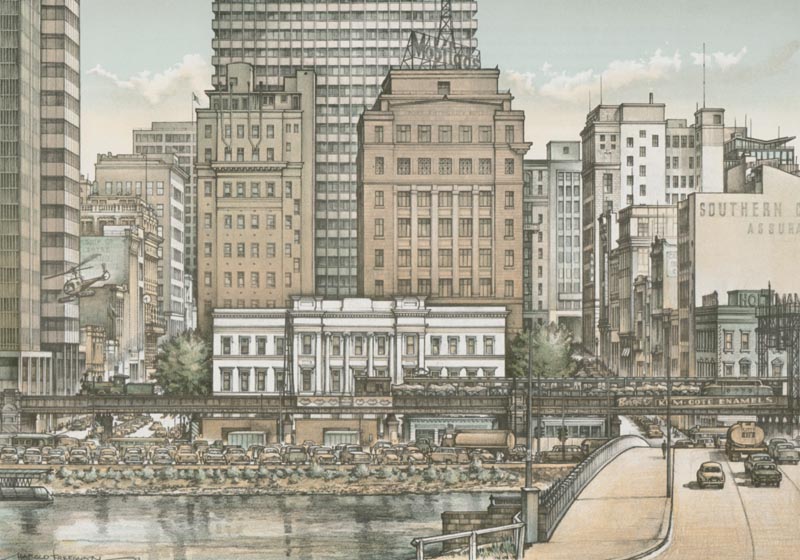 Another old photograph from 1959 and one of my own after that showing the new conversion to apartments.