Peter Maltezos
wrote on Wed, 24/04/2013 - 08:24
From Walking Melbourne
The National Trust Guide to The Historic and Architectural Landmarks of Central Melbourne.
Former Griffiths Tea Warehouse (now Hotel Lindrum)
26-30 Flinders Street
Now the stylish Hotel Lindrum, this is one of the red brick, tall arched Romanesque inspired city warehouses that are a distinctive part of the city's streetscapes, built c1905 for the famous tea importers. In the mid 20th century it housed a noted billiard saloon, operated by the widow of one of Australia's most famous players, Walter Lindrum – a name kept by the hotel, along with a billiard table in the lounge.
An old photograph below back when it was still a tea warehouse.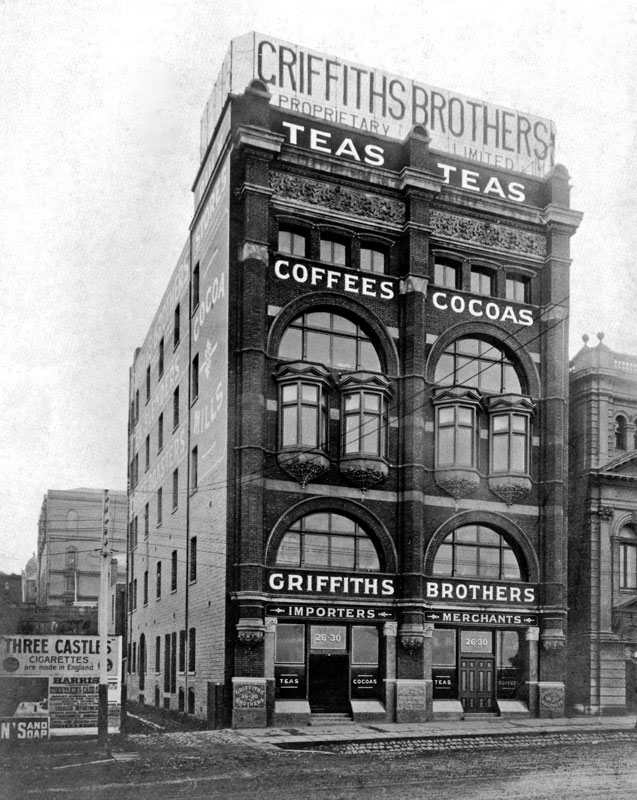 Two of my own shots below.