Peter Maltezos
wrote on Mon, 10/06/2013 - 08:36
Text from Walking Melbourne
The National Trust guide to the historic and architectural landmarks of central Melbourne
Former Customs House (Now Immigration Museum)
400-424 Flinders Street
This strong classical building is one of Melbourne's major 19th century institutional buildings. Like some other major public buildings, it is the result of a very ambitious early design, subsequently modified. The original 1850s design (by Knight Kemp & Kerr) was only partly built by 1858; it was then completed to a design by JJ Clark in 1876 without the projected grand stairs and classical portico. The Long Room on the first floor is one of the grandest and most elegantly proportioned classical interiors in Melbourne, and now houses the main exhibition space of the Immigration Museum, while the former basement storerooms house the café.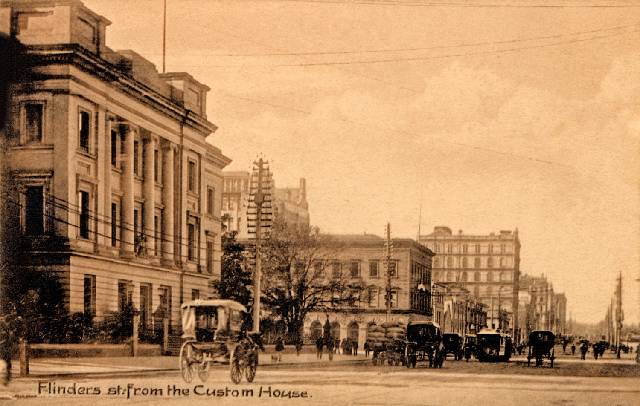 Above, we see an old Edwardian postcard of Customs House and below, two recent photographs by me of its current incarnation into the Immigration Museum.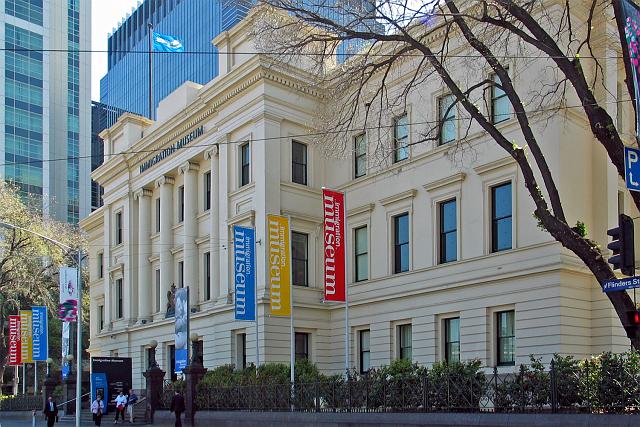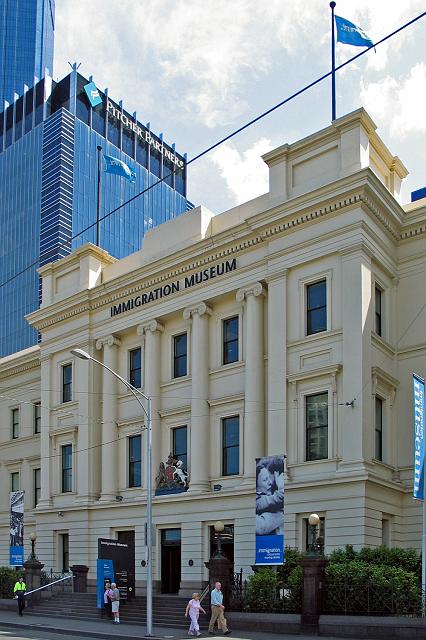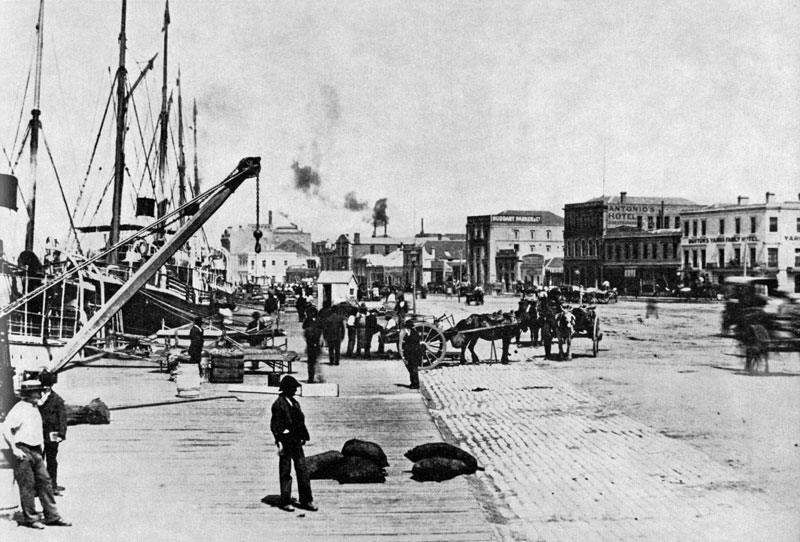 Above, Queen's Wharf opposite Customs House on the south side of Flinders Street in 1880, the reason why Customs House was situated where it was.
Below, we see a lithograph from 1962 by Harold Freedman of Customs House and the disused Queen's Wharf.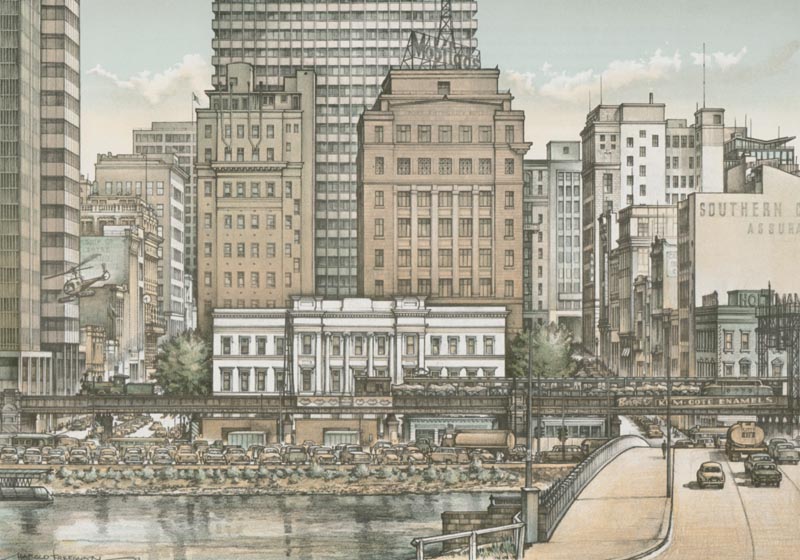 The Immigration Museum website:
http://immigration.museum.vic.gov.au/
Located in the Old Customs House in the heart of the city, the Immigration Museum explores stories of people from all over the world who have migrated to Victoria from the 1800s through to the present day. Stories are brought to life through moving images, computer interactives, voices, memories and belongings. The result is an entertaining experience that engages the senses.